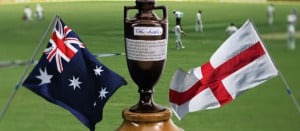 To many, the result of the first Ashes test would have been unexpected. Without any doubts, I also never expected Australia to win and that too very comprehensively. It was fair to think in this "unexpected" way because of the lineup that England had. Starting from Day 1 when Australia were close to be bundled out for less than 300, everyone would have thought that England will score more than 550 and secure a 250 run lead and then bowl Australia out. But, unfortunately or unexpectedly(whatever we can say), they were reeling at 91 for 8 by the end of second session of the day 2. From being 81/2 to 91/8, the match was almost lost by them in these 20-25 minutes. When Australia started their second innings at 159 for no loss, the ball was in their court only. They just had to play their natural game so as to secure a huge lead, and, without any surprises, they did it to perfection and England were set a target of 561 with almost 195 overs remaining in the test. To last for 195 overs was always an impossible task and England lost it comprehensively by 381 runs. The biggest reason of this England's defeat was their dramatic collapse in their first innings. Losing 6 wickets for just 10 runs was the thing that did hurt them the most and Australia's bowling attack played a huge role in it. They were right on the money from the very first ball and it was just because of Johnson's attack that was well supported by Harris, Siddle and Lyon that triggered this collapse. But for now, what has happened should be left behind and focus should be towards the 2nd match that gets underway on 5th December in Adelaide.
Lets start with England first. They will have many problems to sort out. First and the most important of all, they will have to find a suitable number three. Trott's loss is a big setback for them. For England to win this Ashes, they would have certainly needed his services. He along with Cook, KP, Bell and Prior forms the backbone of the England batting. With KP and Prior not in best of their forms, much will rely on how Cook and Bell perform.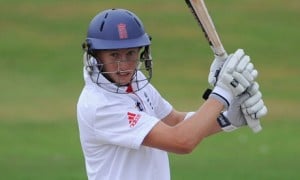 So, in his absence, Joe Root looks like the most suitable at number three . The number six position will also post a big dilemma in Cook's mind because it has three options in the name of Bairstow, Stokes and Ballance. Bairstow has problems with short balls and his inclusion won't do much good to England's chances of winning. Stokes on the other hand is more of a bowling all-rounder and to play an extra bowler won't be a good idea as because it will make the batting lineup very thin. Ballance sounds to me a good option at six and his ability to play long innings has been seen in the English County. He is a good player of short ball and to blood someone in front of the bowling attack that doesn't know much about him can be a blessing in disguise for the team. The Bowling lineup looks pretty settled and I feel that Cook will persist with the same attack.
Possible Playing 11:

1. Cook (c)  2. Carberry  3. Root  4. Pietersen   5. Bell    6. Ballance  7. Prior (wk)   8. Broad   9. Swann   10. Anderson  11. Tremlett 
On the other hand, Australians are looking pretty settled. Warner, Clarke, Haddin and the bowling department and very high on confidence after their good showing in the first test. The likes of Rogers, Watson, Smith and Bailey would also like to get few runs under their belt so that they can bring England under a lot of pressure. One thing that Clarke would have in his mind would be the workload of his fast bowlers.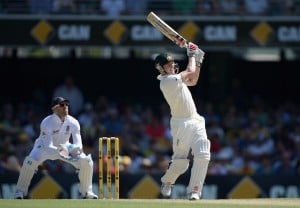 He should act smartly so as to manage their workload as because if anyone of them gets injured, then the bowling lineup will get affected very badly. Starc, Cummins, Pattinson and Bird are all injured and if anyone of the Harris,Siddle and Johnson gets injured, bowling lineup would become pretty weak. The reserves fast bowlers James Faulkner, Chadd Sayers and Josh Hazlewood aren't that experienced to create a difference in the bowling attack. So, if Australia has to last with this bowling lineup for all the five matches, Clarke's management of his fast bowlers would hold the key to their Ashes chances. 
Possible Playing 11: 

1. Rogers  2. Warner  3. Watson  4. Clarke(c)  5. Smith  6. Bailey  7. Haddin(wk)  8. Johnson  9. Siddle 10. Harris  11. Lyon
Even if Australia has won the first match, I don't see them as clear favorites of winning the second one also. England are known to bounce back from tough situations and if Cook and the other senior pros are able to step up, then Australia can come under a lot of trouble. But if, England play the way as they did in the first match, then, I think it would be fair to say that this time Ashes would be very much within Australia's reach.