Sports occupy a prominent place in the life of an individual. They spread the message of hope and good-will among the people, form an integral part of education, provide recreation as well as effective instruction in citizenship.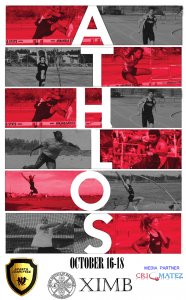 XIMB, is well known not only for its academic rigour but an excellent sporting environment and infrastructure for all kinds of sports. Sports here is an integral part of the student community and in every sporting activity, there is huge participation by the students. The popularity of sports is such that each student plays at least one game on a regular basis. Therefore, one of the most awaited event on the calendar of XIMB is Athlos, its annual sports fest.
The seventh edition of Athlos is scheduled to be held from 16th to 18th October 2015. The build up to Athlos 7.0 had already begun with corporate Athlos popularly known as Colosseum being conducted in September. This edition is bigger, better, and tougher than its previous editions with two corporate teams of Infosys and Tech Mahindra participating in the event. There will be participation from top B schools of the country like IIM Ranchi, IMI and from different Corporates. Apart from the home team, a team representing the alumni of XIMB also participate, providing a unique flavour to the entire event.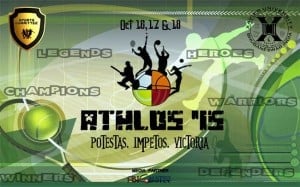 During Athlos 2015, sports events will be conducted in the following categories:
Football (M)
Volleyball (M)
Tennis (M)
Chess
Basketball (M)
Table Tennis (M and F)
Carrom
Badminton (M and F)
Cricmatez is proud to associate with Athlos'15 as its official media partner.