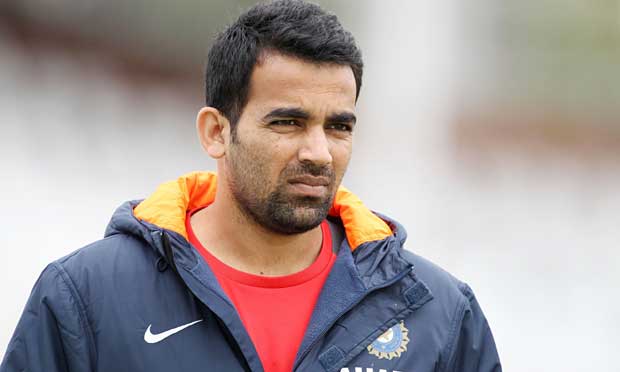 Zaheer Khan, a magician with the ball may have had an ordinary show for the past year and half owing much to the injuries but he will leave the cricket field on a high. A veteran of 3 World Cups, holds the unique feat of being the highest wicket-taker in all the 3 World Cups he played for India. When the day came to walk away from a game he must have trembled, went into deep thought, but in the end he decided to bid adieu to the Gentleman's game.
Journey from Shrirampur to the dressing room of the Indian cricket team was a fairytale ride. There was a lot of twists and turns, upfalls and downfalls but the passion in him to be one of the best in the business kept moving him forward. Zaheer Khan was loved and respected avidly even by the most hardcore of critics. Today, every cricketer, every celebrity who sets out on their respective fields are reviewed by social media intellects and few escape from being judged or reviewed. You might do well for 10 years in your field, but if you get to have a mediocre 11th year and 12th year voices start rising upon you. Zaheer Khan probably didn't have much criticism for the simple fact that he is the best left arm seamer this country has produced.
Zaheer Khan bossed literally every batsman he came across, but had to battle his own problems with hamstring injuries. Then he had to start from zero all over again. It was a little bit difficult exercise for the strong lad from Shrirampur. As a cricket aficionado, when I saw Geoff Allot become the top wicket taker in the 1999 World Cup I had always this thought come into mind the sight of a left arm pacer doing well for India in World Cups and other major tournaments. Those daring thoughts intensify when I see Wasim Akram steams in and impresses with the new ball and old ball. My thoughts were answered when a young pacer from Shrirampur impressed with pace and rhythm. He made his debut in 2000 at the ICC Knockout Trophy in Kenya, and it took him no time to impress. He disturbed Steve Waugh's stumps in just his second ODI and was an able ally to Javagal Srinath. One thing meritable about Zaheer Khan was, he hit the deck very hard, had a high leap and generated considerable swing and pace.