Bayern Munich are inevitably the strongest club in Bundesliga with 23 titles and 15 German cups that are worth mentioning. But the last time around Bayern had a season in which they ended up runners in Bundesliga, German cup and probably the bitterest defeat, in the Champions League too. emembering that game , Bayern had their heart step up for the Champions league and It turned out into a bit of an anticlimax as Chelsea won their first champions league in front of a huge disappointed Bayern Munich fans. Even though that was a close contest, Chelsea managed to triumph Bayern in their own Backyard much to the surprise of many critics. But the beautiful game, Football is not just for a season alone. It just keeps on going on and on. After that season, it required Bayern to start off the next one with the same energy but with a much better determination for the Ultimate glory of the TREBLE and becoming the first German team to do so.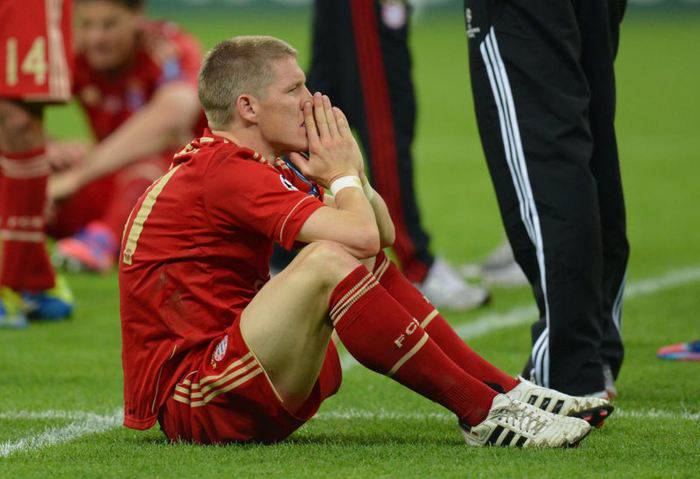 Bayern Munich- A Journey from Germany to Conquer the World
Once their season started off, there was no looking back after that. Bayern started to look more and more formidable in each and every outing in the first half of the season. To their impressive run, they had only 1 loss in the whole first half against Bayer Leverkusen. They in the process of topping the table in the first half of the season, found the back of opponents net around 44 times and only allowing the ball go past Manuel Neuer only a mere 7 times. Then it was pretty much a job done to slender perfection. In the Champions league too Bayern's good going continued to perfection as they topped their group with 4 wins in 6 matches, Scoring 15 goals in par with Real Madrid. Whilst Defending Champions, Chelsea topped the scorers list with 16 goals for a losing cause. Bayern along with Juventus had the record of 8 as goal differences in Champions league. As the second half of the Bundesliga began Bayern Munich began to empower their superiority by scoring goals at ease clearly giving a warning that they will be the team to beat this time around.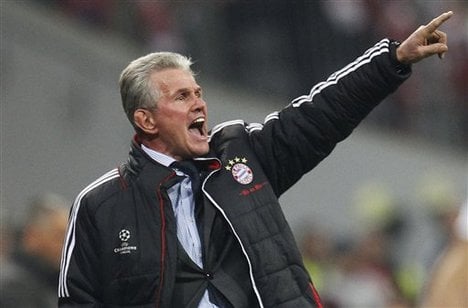 As they topped the group stages in the Champions League, their next tie turned out to be with the GUNNERS, Arsenal. Bayern were considered to be more complete than their opponents. They proved the predictions no wrong by scoring 3 goals in front of Arsenal's home fans. As each and every game in Bundesliga played, Bayern seemed to be in purple patch .It was seemed so that Jupp Heynckes could do no wrong. Whatever he did literally worked out. Then came the Return leg of the Champions League, this time in front of their Home Crowd and Arsenal having a mountain to climb. To their advantage, arguably the Best Central Defensive Mid- fielder Bastian Schweinsteiger's Suspension was a huge set back to Bayern Munich's chances. Arsenal managed to get the better of Neuer twice .But in the end it was a task little too much for the gunners. And then there came the time in Bundesliga where Bayern was just 90 minutes from making History to be the First ever team to win the Bundesliga with 6 games to spare. As they required to beat Eintracht Frankfurt to win the League. And Guess who scored the winner? It was none other than the magnificient Schweinstiger to seal a record win for the German Giants. Just before this win, they added Juventus to prey list, scoring twice against them. Muller was the one who sealed the victory for them. As it was Home game, Juventus still believed that they had a chance to give Bayern taste of their own medicine in front of Packed Juventus stadium. Bayern Munich had other ideas though. They emerged victorious even in the away fixture with 2 goals and knocking out Juventus with 4-0 aggregate.
Bayern Munich
Crow
ned
as Bundesliga Champions
Then the rest of Bundesliga became a formality for Jepp Heynckes and his boys as he started to bench up his first team and started to test his bench strength. But still even this Reserve Bayern team was too good for many Bundesliga teams as Bayern continued their impressive winning streak. On the other side the draw for the semi-finals of the Champions league was made and it was such that German teams had to play with the Spanish teams for a spot in the final. For the Fans, it was like Germany facing Spain.  At the first match, biggest FCB's of football had to tussle out with each other. For this game, Injury woes were encircling Barcelona's star Messi's position in the starting eleven. But this was too big a game for them to play without Messi and he started the game. Inevitably this reflected in the score line, as Muller managed to make 4 goals for Bayern Munich in front of roaring Home fans. It was considered as payback for the 4-0 that Barcelona did in the 2009 edition of the Champions league by Bayern fans.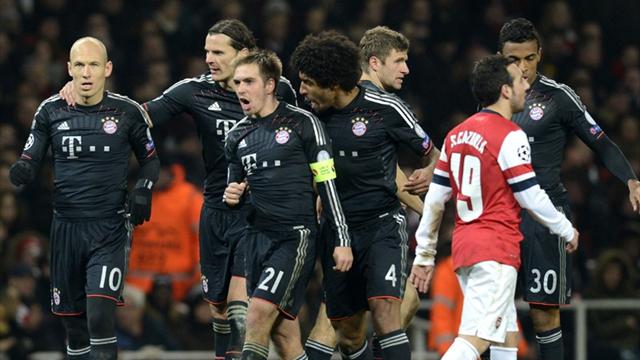 Then at the Next game, it was Star-Studded Real Madrid to take on the Black and Yellow, Borussia from Germany. Lewandowski made First Hat-Trick against the most successful Team in Champions League. Adding salt to Injury, Lewandowski completed the game with 4 goals. Real Madrid took full advantage of a slight error by Hummels, Cristiano Ronaldo scoring the only goal for the visitors. And maybe for the First time in the History of the Game that entire fans of Barcelona and Real Madrid united together to support their arch rivals, expecting an El-Clasico Finale. As the Hopes were high on Ronaldo and Real Madrid to win the game 3-0 to go through, Real missed their targets and lost focus a little. They scored twice after the 80th minute, but in the End BVB weathered the storm successfully and won the game 4-3 on aggregate. Thanks to Lewandowski's valiant Efforts.
Bayern Munich Completely Owned FC Barcelona
In the Next Match, Barcelona looked to outfox the gritted Bayern Munich. Bayern were still at their best, though it was believed that if one team can win this Bayern Munich team, 5-0, it should be Barcelona.  Messi's injured Hamstring hampered Barca's chance of scoring the required 5 goals. If Barca have to beat Bayern 5-0, they certainly require Messi to be at his usual flow. Messi Injury was at the end too much, he was deemed unfit for the Match, much to the delight of some Bayern Fans. Barcelona started the game with some big names missing.  Bayern weathered the early storm and were beginning to take control of the weakened Barca side. In the Second half, Barca let off the Dutchman who usually doesn't need a second invitation to score.  Arjen Robben finished it off beautifully curling past Victor Valdes. Next goal probably summed up the Barca's bad time in the semi finals as Pique scored an own goal. Franck Ribery then scooped up an easy cross for Thomas Muller to worsen the tale even more. Barcelona by this time where starting to get out of this humiliating 7-0 defeat and were waiting for final whistle. As it finally came, for the first time in the history of the Champions league, it was an all German Finals at Wembley 2013.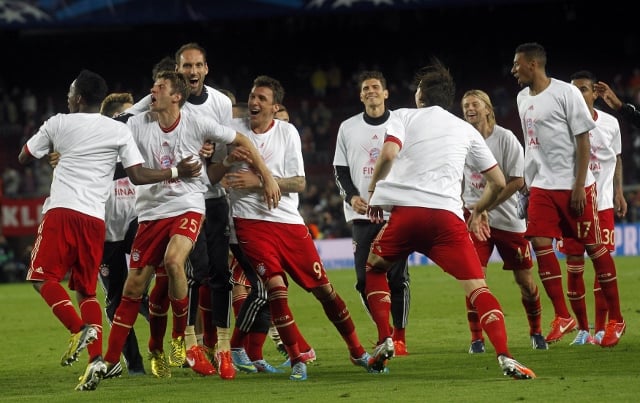 Can Bayern Munich break their Finals Jinx?
In the night of the final, Bayern Munich will look to overcome their last year's misery. At the same time, BVB will be looking to take advantage of Bayern Munich's misses in the Finals off Late.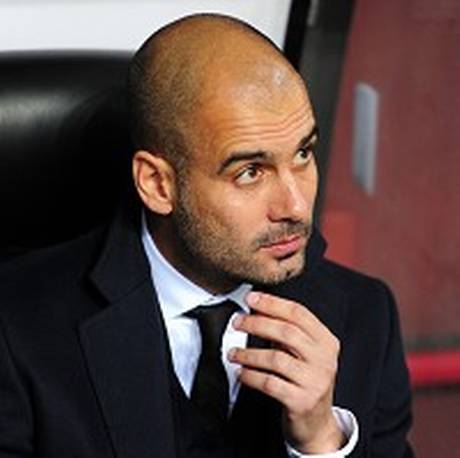 Even for this Bayern Team if there is a weak link, definitely their Ability to defend set pieces looks quite an ask. Sure, BVB would be aware of this and look to take full advantage of this. At the same time, Bayern will be looking to use their resources well and come out victorious at least this time around. So the Finals at Wembley will be one heck of a contest for those who love the German attacking football instincts. As far as the future of Bayern the lights of Pep Guardiola and Mario Gotze coming in, Even Lewandowski and Rooney are rumoured up to be joining the club, it certainly looks like a club that still can make a lot of success out of their current form and can be proudly said by its fan that it may also dominate the world of Club Football in the near future.
Summing it up, Bayern Munich will be having a point to prove in the finals, not to anyone else, but to themselves that they have still have that killer instinct to deliver the knockout blow.