Biggest Moments In Manchester United History
1. Munich Disaster
The Munich air disaster is the most remembered of the  top 5 moments in Manchester United history; it took place on 6th February 1958. This was the darkest day in Manchester United history. The airplane carrying players, some fans, club officials and journalists crashed, Killing 23 out of 44 people on board. Captain James, tried to take off twice, but it was not successfully due to engine surging. In third attempt, it took off but failed to gain enough altitude hence crashing into a nearby a house.
2. Manchester United Win All Trophies
In 1998/1999 Premier League season, Manchester United won all the trophies. They were the first club in English Premier League to do so in one season. First, they won the Premier League title, took the F.A. Cup by defeating Newcastle United 2-0, and then UEFA Champions League by defeating Bayern Munich.
3. Owen Silences "The Noisy Neighbours"
Manchester United defeated Manchester City 4-3 on Sept 20, 2009. It was the most tough and dramatic match of all Manchester derbies I have ever watched. A substitute, Michael Owen netted in an injury-time ("fergie time") goal to cap a dazzling victory for United before Sir Ferguson ignites rivalry by claiming his club had silenced the "noisy neighbours". Since then the rivalry increased between these two clubs.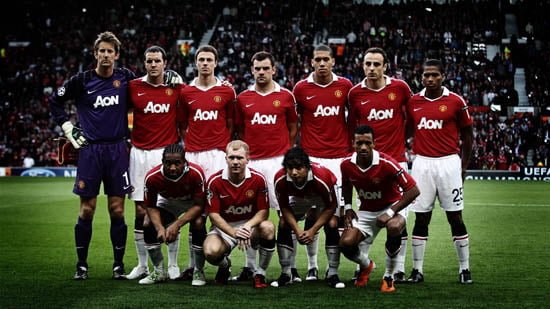 4. Two Minutes, Two Goals
Manchester United won the 1999 Champions League Cup final against Bayern Munich at Camp Nou. The world witnessed a stunning comeback that left every one astounded. Basler opened the score sheet for Bayern with a curling free kick. During injury time, Beckham "stole" the Champions League title from Bayern's nose. Manchester United won a corner kick. Beckham sent in a brilliant cross and the Red Devils equalized. After thirty seconds again, United won another corner and Beckham delivered a dangerous cross again, Solskjaer poked the ball into the net after Sheringham headed it downwards.
5. Ferguson Retires After Winning 2012/2013 Premier League Trophy
Sir Alex retires after twenty-six years as Manchester United manager as Red Devil defeats Swansea 2-1. He is one of the most long serving manager in the world. He told the fans: "You gave me a fantastic experience. The players have done great things for the club. I will just saunter on and hopefully reach the core of what this amazing club meant to me. I have been very lucky to manage some of the greatest players in the country, leave alone Manchester United. All those injury time goals, defeats, and comebacks, have been part of our great game and it has been good experience for all Manchester United community. My retirement doesn't imply it is the end of my life with this great football club. I will enjoy watching and support them rather than leaving them to suffer. Thank you to all Manchester United not just the players, directors, coaching staff and medical staff… all of you."
Every player was given a medal as the couch lifted the cup for the last time in his career. Fans could not hide their joy and happiness as Sir Alex Ferguson left the arena with the players. Actually, this is among the top 5 moments in Manchester United history.
About the Author

Dean is a football Enthusiast and owner of BTTS