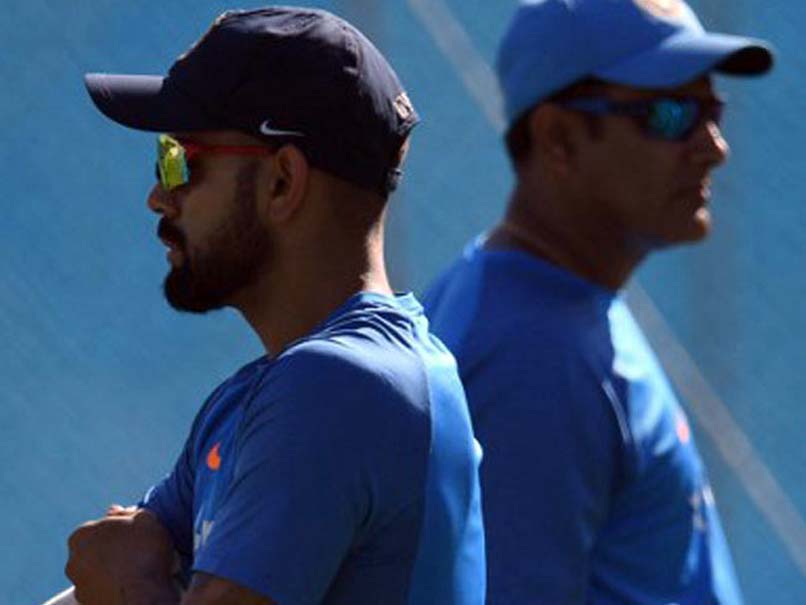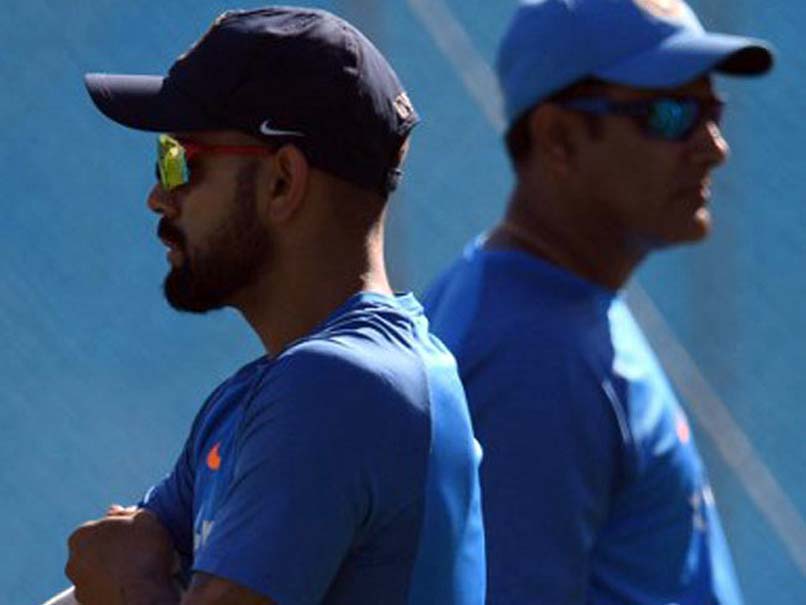 The Board of Cricket for Control in India (BCCI) has released a statement confirming Anil Kumble's resignation as the Coach of the Indian Cricket Team. Anil Kumble took the right decision if you ask me. He was hurt during the Champions Trophy, and he has made his point clear – enough is enough!
Anil Kumble whilst playing for India never lost a battle on the 22 yards, but has been forced by some so called 'External Factors' to get retired hurt. He tried to cope up with it during the Champions Trophy, but when he got to know he doesn't belong here he took the bold decision to step down. Anil Kumble has always been the same way all his career, be it coaching Team India or playing for Team India as a champion spinner. He is old school, organized always was a man of self respect and pride. It is important for cricket aficionados to not think that the decision came due to the loss against Pakistan. Pakistan didn't hurt him. He has been injured by his own allies and by the institution he worked for. It's like you work day in and day out for the family, but then the family or a few members hurt you inspite of all your efforts. That is when it hurts, and it hurts deep.
When Kumble came in, it was surprise to some. He was elected by the CAC comprising of Sachin Tendulkar, Sourav Ganguly and Laxman. It turned out to be one of the best decisions as he led India in partnership with Kohli to the top of test rankings. It was achieved not by mistake but by virtue of the dream and vision seen by this man. Every decision he took was for the combined goodness of the Indian team. When Kuldeep Yadav took a 5 fer against Australia many believe it was a random selection which went good. But it was not ladies and gentlemen. A series before the Border Gavaskar Trophy, Kuldeep Yadav was called up for the India – Bangladesh Test series. I had witness the series live in the stadium. During each innings break, Kuldeep Yadav was seen honing his bowling. Who was at the other side ? It was Anil Kumble. Day in Day out he was practising with the chinaman bowler. The 5 wickets he took against Australia was a plan – a decisive pinpoint plan the coach had carried out successfully. Now this is just one instance, plenty of others are there – Like Jadeja-Ashwin bowling well in pairs, Umesh showing considerable improvement in the home season, Pujara getting back to his prime.
Now how did this issue get out of hands ?
First things first. Advert by BCCI in search of a new coach when India were preparing for Champions Trophy success. How demeaning could that have been ? This was enough for the media to make "stories" based on certain "sources".
One would have felt if Kumble and Kohli gave a combined press conference to showcase there was nothing between them boiling hot. It never happened and that was the time cricket aficionados knew something was happening in the background. Some dressing room stories kept on coming out, such as players having differences of opinion regarding the training methods Kumble had in operation as a coach. In other words, the intense training methodologies Kumble used started to get players injured was one version of the story. Then came in reports that the CAC were entrusted with the responsiblity of hiring a new coach and conducting interviews. Did this have to really happen during the middle of an ICC tournament ? Schoolboy stuff this from whomsoever concerned. Its not a good situation what Indian cricket went through during the past few months or so. Word has it that a former BCCI boss is calling the shots of this foul play and doesn't want Kumble to remain as the coach. What could be the reason ? Rumours have spread that there have been issues between Kumble and BCCI over some issues during his time with the Karnataka Cricket Association (KCA). Its a crazy case of ego, politics and some vested interests. CAC is now in dire straits, having been empowered with the responsibility of selecting the new coach. They wanted Kumble to continue, given his track record and know Kumble on a personal as well as professional front. Kumble was given an extension till the West Indies series but Kumble may have wanted till the next world cup, that perhaps maybe the reason Kumble quit his post. For all the hardwork, dedication, discipline he brought in the team what do we give him back ? Showing zero amount of trust, belief and humiliation. It must have been agonizing for Kumble. Kumble is a legend, respected by millions and even by the opposition. Be it playing with a broken jaw or playing Kuldeep Yadav against Australia he has done it all. For the humiliation suffered by Kumble, we can just hang our heads in "shame".
Kohli ultimately had issues with Kumble's style of captaincy. When Kumble learned it from the BCCI officials themselves, that was the time he decided to quit. We have the special general body meeting on June 26th and hope to have a new coach by then. The CAC job has been made simpler now with Kumble resignation. The new coach whoever it may be should carry forward the vision Kumble had for the Indian team, someone who takes up this job seriously and not like a tweet atleast!
However, Kohli has got his wish granted. CAC would select a new coach. It could be Sehwag, Moody,Lalchand Rajput or even Ravi Shastri. What if Kohli is unhappy with the new coach ? For calamities like this to not happen in the future let Kohli have the major say in selecting the new coach. This would the solution in the best interests of Indian cricket.