OPPO Mobiles India Pvt Ltd is one of the largest and fastest growing mobile brands in the world. OPPO recently signed a contract with ICC as the sponsors for the Champions Trophy. This match review of the ICC Champions Trophy Final between India and Pakistan is brought to you by Cricmatez and sponsored by OPPO Mobiles India Pvt Ltd.
A resurgent Pakistan have beat pre-tournament favourites India in the ICC Champions Trophy 2017 final by 180 runs. You can't ask for a  better turnaround than this from a cricket team that was ranked in the 8th position prior to the champions trophy 2017. The beat the best of teams and showed why "Cricket is a game of glorious uncertainities".
On a bright sunny day at the Oval, captains proceeded for the toss. Kohli won the toss. He chose to bowl. Should Kohli have opted to field in such a high pressure match ? Pakistan are really not a good chasing team after-all. When they were chasing Srilanka the weakness was identified. But Kohli went against the wave. Probably being a little over-confident of being a master chaser himself. Pakistan fielded Mohammed Amir instead of an impressive Rumman Raees. Get set go and Pakistan batsmen were at the middle.
Fakhar Zaman has been the find of the tournament for Pakistan in batting, for he has been scoring runs in crucial games since the debacle against India in the group stages. But unlike earlier matches he started a bit slow. One might have thought he would have been feeling the pressure of this rivalry. Azhar Ali started very well scoring runs and grabbing singles from India at will. He felt much more secure. Fakhar had a few tense moments initially, he got hit on the helmet and then he was caught behind off a no ball. Fakhar Zaman survived all these scares and went on to make a maiden hundred against India. No Pakistan batsman have scored a hundred in an ODI final. Good players make use of the missed opportunities and Fakhar made the best possible use of it. Even when Azhar Ali and Fakhar went, Pakistan was not done with it. They were busy piling on the misery with Hafeez and Imad playing impressive cameos. This is where Sarfraz Ahmed has been too good as a captain. He can do no wrong. He sent Hafeez during the slog overs and provided him with the license to go big. Captain said and Hafeez just obliged. He scored a quickfire 57 off 37 balls in the company of Imad Wasim who hit some lusty blows as well. Pakistan made 337 against Indian. Pure blitzkreig from Pakistani batsmen and pure misery to Indian bowlers. Bumrah bowling no balls didn't look like him and the yorkers didn't have any effect this time around. Bhuvaneshwar and Hardik Pandya bowled well and were the pick of the bowlers. Ashwin and Jadeja looked out of sort in the final. Particularly Ashwin who had no intention whatsoever to take a wicket. He was too defensive in his bowling probably to be economical at the end of his spell. But it was far off from an economical spell from him. He was mighty expensive. Would Umesh or Shami been better off against Pakistani batsmen given the fact that they play spin well ?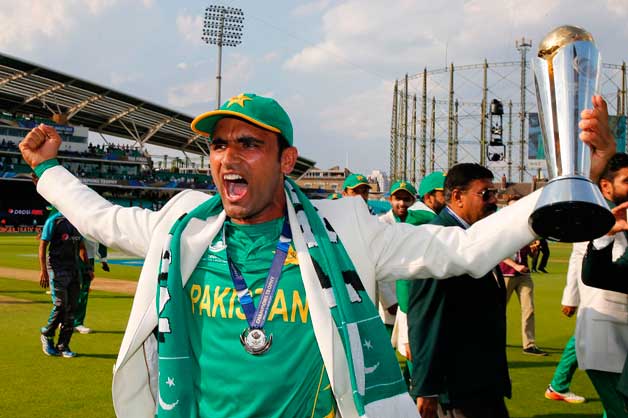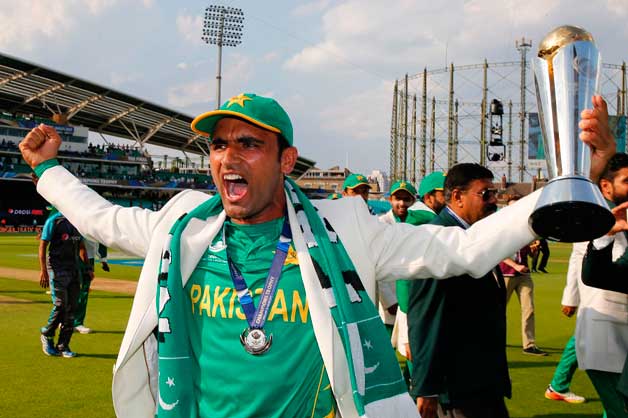 Indian batting started agonisingly with Mohammed Amir steaming and in red hot form. Amir was bowling some of the best hostile spells in the champions trophy. It was pure rhythm and pace from the champion bowler. He got Rohit first and then Kohli. Kohli's weakness on outside the off stump line was to be seen once again. Kohli falls in Mohammed Amir trap as Shadab Khan completes the catch. That was when India started to collapse. Hardik Pandya did offer some resistance when he was smoking sixes and fours but then was run out with Pandya fuming at Jadeja. It was just a formality since then. Pakistan beat India by 180 runs.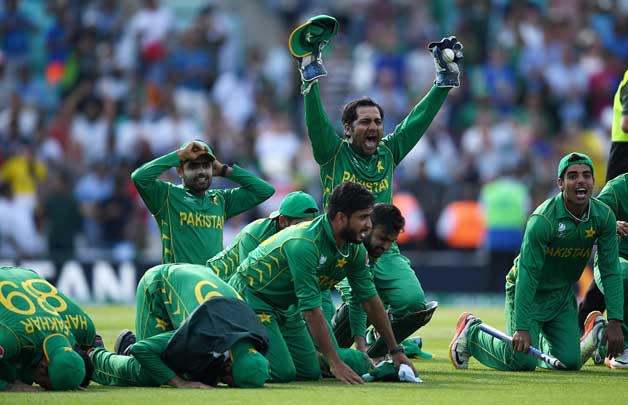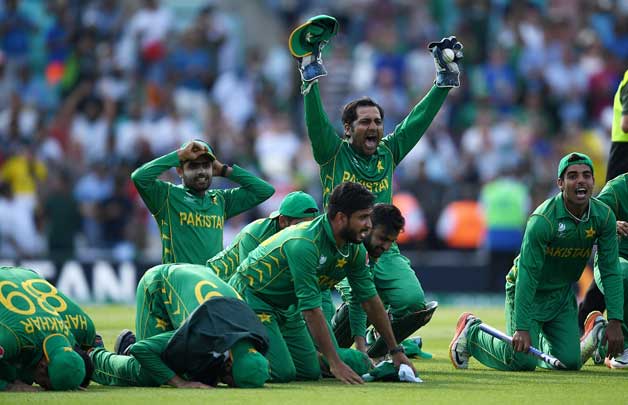 The no.8 ranked team has won a champions trophy to complete their trophy cabinet. They have won it all now. Things that even Australia can't be proud about. The revolution started with beating South Africa when the wonderboy Hassan Ali turned up for them and he ends the tournament with Player of the Match and Golden Ball award with 13 wickets. The win against Proteas was the spark they needed, and against Srilanka the bowlers proving too good even when it needed a gutsy partnership from Sarfraz Khan and Mohammed Amir to go through to the semi finals. In the semi-finals they beat the best team since 2015 world cup and hot favourites England. They looked like invincibles, but Pakistan had other plans. Beat England down and out in the cold convincingly. The Champions Trophy champions are worthy of this, for they have played some amazing,inspirational and enterprising cricket.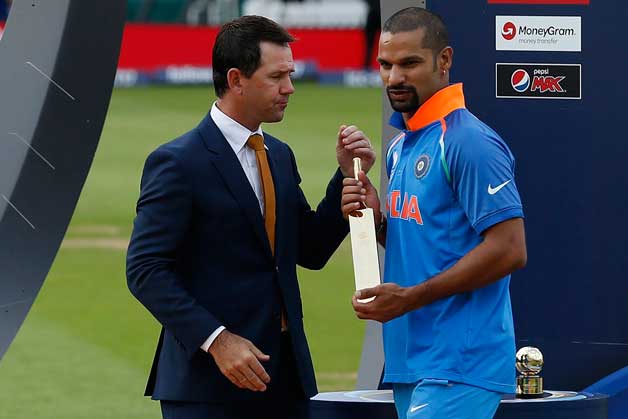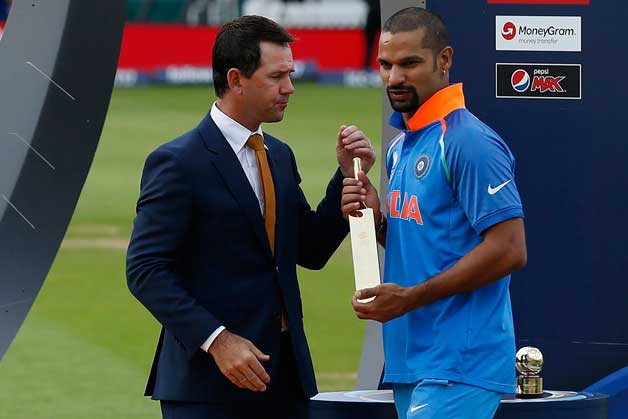 This is why we love cricket. Its unpredictability is the reason for its everlasting romance with cricket aficionados. Pakistan seemed like Pakistan of 92 today bringing reminiscence of Imran Khan and his tigers. The man should have witnessed this performance live from the Oval.
Player of the Match – Fakhar Zaman
Man of the Tournament and Golden Ball – Hassan Ali
Golden Bat – Shikhar Dhawan 
Congratulations to Team Pakistan on their great performance in winning Champions Trophy 2017.
And how wonderful to watch Fakhar's raw talent in action.
– Imran khan's tweet after pakistan win-