In a Cricket Crazy like India, it is just inevitable that Men will be following Cricket, since it is the only game that We Indians are on Top at the moment. Cricket has also made a lot of women watch it. In fact Cricketers to be precise. In this, we will be seeing, who are those who are Darlings of Indian Cricket Team for most of the women. This article features top 10 most Handsome cricketers whom many women consider as their Darlings.
Top 10 Darlings of Indian Cricket Team
10. Bhuvaneshwar Kumar
Latest addition to the Darlings of Indian Cricket Team list is India's most impressive find of the previous year, Bhuvaneshwar Kumar. This 23 year old lad from Gujarat has been impressive on and off the field in many aspects.He looks exceeding cute and has lot of caliber as well. He has certainly got some Crazy fan, these days. Off late, seems to be comfortable posing with beautiful kids alongside, making him look extra cute.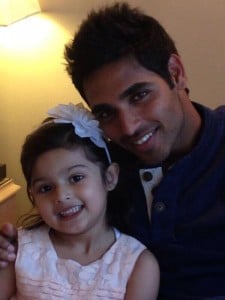 9. Zaheer Khan
The Penultimate Player in Darlings of Indian Cricket list is Zaheer Khan. He is grown older these days and it not a part of recent playing XI. He was someone who made himself, this name. He is known to have flirted with someone on live TV. In a test match between, India and Pakistan,all this happened and Yuvraj must have got the full taste of really what happened. He is someone who keeps on experimenting with his hair styles a lot. So, India's Premier fast bowler, for the past few years, has a position in the List of Darlings of Indian Cricket.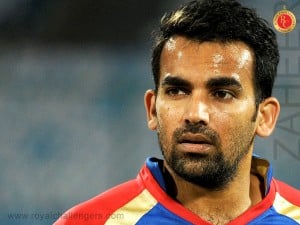 8. Irfan Pathan
The youngest of Pathan Brother's, Irfan, became Darling of many as girls, when he started of his career as a teenager in late 2003. He was roaming around as a lad whom many girls admired. Many will still remember that a fan even tried to Kiss him in a award function in front of such a crowd and he calmed her down after that. He was a part of Indian team for 3-4 years. Then he failed to make some match winning knocks, later found it difficult for him to cement his position in the team.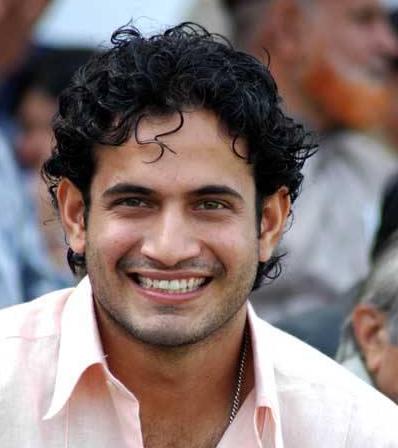 Darlings of Indian Cricket
7. Rohit Sharma
Next up in the list of the Darlings of Indian Cricket, We have Rohit Sharma. He has around the international scene for a while. During his early stages of his career, he was someone who always looked Awesome to many women, even women from Countries outside India too. In a match at the Rainbow nation, infact he to was a victim of  Fans holding boards saying she loves her and asking him to marry her.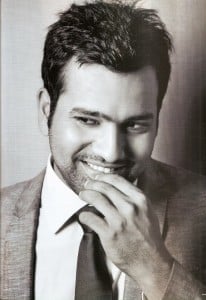 6.  Sachin Tendulkar
If you are preparing a list with Indian Cricket team and if you are  ignoring this name, then list maker is not worthy of doing it. So inevitably in every list, Tendulkar will be featuring. In this Darlings of Indian Cricket list too, Sachin features. It was during the peak time of his career, he was in no mood to stop scoring runs, but at the same time he was scoring with girls attraction as well. Before he was married to Anjali, he was considered to be a dream boy for many women.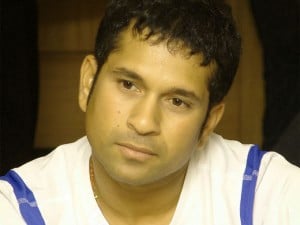 5. Yuvraj Singh
Yuvraj was first into the Indian squad when he first started his habit of winning his team the world cup,way back in 1999 U-19 world cup. From then on, he was a continues member of playing XI in the shorter form of the game. He is also in the Darlings of Indian Cricket list as he was closely followed by a majority of women for his Character as well. Apart from his flamboyant looks as well.Though he has changed a lot these days, Yuvraj is still one of the Contenders in the Darlings of Indian Cricket  list as he has humongous fan base across various age groups. He became as a example like YuvStrong after he came back to competitive cricket after fighting with Cancer.
4. Mahendra Singh Dhoni
Next Darling of Indian Cricket list, is that of the beast from Ranchi, initially when he arrived at the international Arena, he became instantly popular largely due to hair style that he kept when he first broke out into the international scene. His hairstyle was exceedingly popular that even Pakistan prime minister during a series said, never change your hairstyle.This brought lot of Crazy fans. This still is being continued even after he had got Grey beards as well and make no mistake, he has got some serious fan base in southern sides of the country, especially where he plays his club cricket.He later managed to even more for his simplicity as well.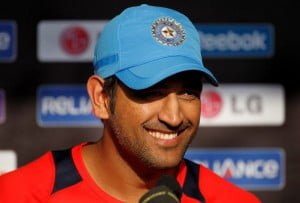 3. Suresh Raina
Next Cricket in the Darlings of Indian Cricket list is Raina. Raina is considered to be the cutest among all of those who have ever represented India. His fan base has lot of women who certainly don't follow many other cricketers expect him. You can find a lot of people even saying that he is their boyfriend and fighting amongst themselves in social networking site. Such is the extent to which many are crazy about him. This is simply because of his nature and also his personality.
2. Virat Kohli
Next Darling of Indian Cricket Team is the current Indian team Captain and the best player for India for the past 2 years, Virat Kohli. He has managed to impress many of them with his looks. He is basically aggressive and this proves to be his biggest strength as well. He has some serious fan base for his Outlooks and some even like his attitude as well. A Dashing Legend in the making. His too is someone who is playful in nature as well and loves himself to be in the spotlight whether it is on the field or off the field.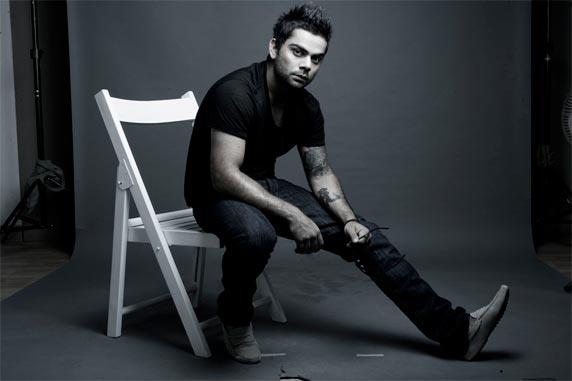 Darlings of Indian Cricket – Number 1
1. Rahul Dravid
The Number 1 position in this list of Darlings of Indian Cricket list can go to no other person, other than Rahul Dravid. When he first broke into the international scene, he made many forget their life itself. He never did forget his and still is Indian Cricket's Finest Gentleman ever seen. He is number 1 in this list because, he is the only player whom even many Men think, I must be a man like him from his Character to his Attitude and they was he worked for his team showed many the power of simplicity. A huge Salute to one of the best Characters that Cricket has ever seen. He was even proposed for a marriage by a girl and he immediately managed to stop that girl from doing anything.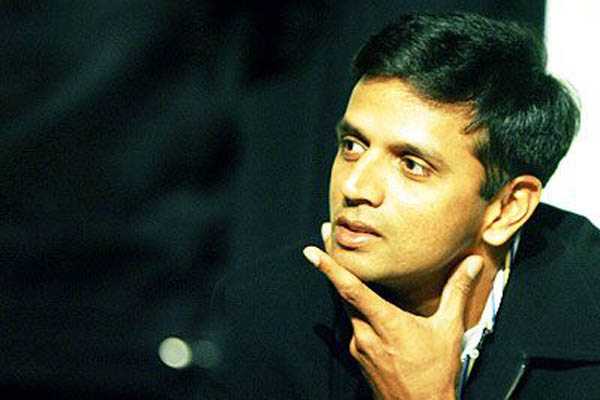 This is the list that I did make based on my observations. I am sorry had I missed your favourite Cricketer in this list. Comment and say it to me, whom you think I must have added. Thank you.