Introduction :
He is the Superman of cricket. He is  fondly called as Mr.360 degree of cricket as well. They say he is not lucky to play cricket. Cricket is lucky that this phenomena called "Abraham Benjamin de Villiers" choose this very game. You just put this man on the field and he will set everything ablaze. He can bat like a monster, field like as if his life is on the line, bowl when needed, keep wickets like it is in his daily routine and even lead his team with his stupendously inspiring displays. During his junior days, he almost played all the sports and was as good as he is in cricket. Some say playing cricket was a destiny. But those who knew him, were always certain that is Pretorian lad would one day become the height of greatness for the African nation. When he made his debut against England, his gritty knock of 94, in only his second test  gave glimpses of the talent that  this man possessed. The talent of the man was never a question but he could hardly live up to the expectations and hype which he had created in the early phase of his career.
Career defining moment :
It was in the early summer of 2008, that this maverick proteas batsman proclaimed that he wants to be the best batsman in the world. He was only in the fourth year of his career. He was ridiculed and laughed upon by many as he had a sullen level of consistency up to that point of time.
Now we are in the scorching summer of 2015. And there lies a man who has conquered the world with his epitome of breathtaking and gallant batsmanship which has taken the world to surprise. He is widely regarded as the most complete batsman to have played the game. He is none other than : Abraham Benjamin de Villiers.
In the last seven years he has astonishing numbers to his credit. He has amassed as many as 11,578 runs in the 176 international matches (including Tests and ODI's only) he has played. In the 54 T-20 internationals he has scored 1,007 runs at a mere strike rate of 125 and a mediocre average of 22. Since 2008, he has racked up 5,533 runs in 65 test matches at a gigantic average of 71.
                      RECORD AGAINST TOP TEST NATIONS
  VERSUS          MATCHES        RUNS          AVERAGE      100S    50S
AUSTRALIA         20                  1,641             48.26              5         9
ENGLAND            16                  1,183             45.50              2         6
   INDIA                13                      865             41.19              3         2
In the last seven years, his lowest average in a calendar year has been 47 in 2011. In the home tests he averages 48 while in the away tests he has an incredible average of 57.
A true master of ODI cricket :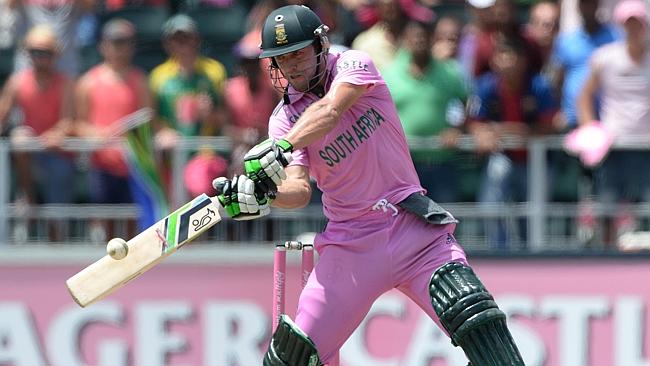 As far as ODI's are concerned, in his decade long career he has played 187 matches and has piled up 7,941 runs at an amazing average of 53.66 and an implausible strike rate of 99.12 He is the only player in the history of ODI cricket to hold such an impeccable consistency along with fire power which could land bowlers in absolute disarray. There are only two other players who have scored in excess of 7000  ODI runs with better strike rate : Shahid Afridi and Virender Sehwag with  career S/R of 117 and 104  but there average are 23 and 35 respectively. And there are only two other players with better  average:  Ryan ten doeschate and Hashim Amla with career average of  67 and 55 but with lower strike rate of 87 and 90 respectively.
                         RECORD AGAINST TOP ODI NATIONS
VERSUS           MATCHES       RUNS      AVERAGE     100S    50S    
AUSTRALIA         23                1,189        62.58             1         10
    INDIA               23                   921         46.05            3          5
SRI LANKA           17                  756         54.00            2          5
NEW ZEALAND   17                  625          62.5           1          4
His glorious stats are second to none. But in cricket there is historical saying that players are remembered for how they played the game than how much runs they scored. Even in that parameter, this freakish guy has given new dimensions to world cricket. This man is a constitution of batting and can play all the textbook shots as well as the fierce unorthodox shots which has taken the world to a state of awe.
[xyz-ihs snippet="Adsense-720×90″]
AB de Villiers book of cricket: Mercilessly Matchless
His beautiful cover drives oodles sheer class and elegance and are as glorious as the heavenly blue sky. While, his aptness at using the pace of the bowler makes him a majestic player down the ground. His sublime on drives fills our heart with tingles of joy and bliss. He is as barbarous hooker and puller of the ball as you could ever see. The way he goes on the back foot and punches the ball are enough to pierce even the slightest of gaps on the off side. When it comes to spinners then his flamboyance reaches emphatic highs. He has a powerful slog sweep in his armor which can literally derail a spinner in any part of the world. The dynamic footwork of this maverick batsman helps him to get the dancing shoes on and hit aerial shots with ease on will. If you think that was enough than you have mistaken this charismatic proteas champion.
He seems to have a special love affair with innovation and out of the blues strokes. He possess an extraordinarily outrageous and freakish skill to get down on one knee and scoop the fast bowlers over the fine leg region. He also has a gnarling ability and knack of reverse sweeping the bowlers. It takes some serious guts and craziness to play such adventurous and eccentric shots.
Sometimes people wonder whether this genius has a willow in his disposure or some magical wand with which he intimidates the bowlers. He has three to four shots for a single delivery and with his wolfish cunningness he can change his shots at the very last fraction of a second as well. This man has redefined modern day batsmanship in every sense possible and is the ambassador of modern-day era.
The most jaw dropping facts :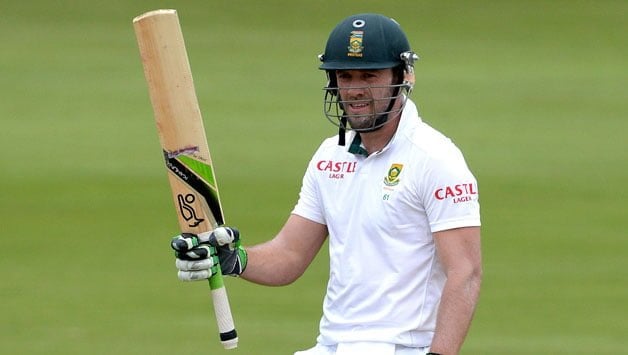 This superman of cricket holds the world record for fastest 50 (16 balls), 100 (31 balls), 150(64 balls) in ODI cricket. When he gets into his freakish zone of hitting then the fielders become spectators and spectators become fielders. This merciless hitter takes the bowlers to haywire and bats as if he is a ring-master of a circus . Mind you, he is the same bloke who had battled a long vigil at the crease in a test innings where he scored 33 runs off 220 deliveries in Adelaide against the mighty Australians to salvage a historical draw. Yes, indeed this man can do any wonders on the field of cricket.
Brief analysis of his game :
What is the most striking thing about AB? Perhaps, it his utmost brilliance with which he can ultimately adapt to any given condition against any opponent on a given day. He is a guy who can exhibit cautious display of batting and become the burly batting pillar of the side when the team is reeling. At the same time, he can cut loose right from the ball one and menace the bowlers with his aggression and swashbuckling repertoire of strokes. The possession of two highly distinctive and contrasting range of batting by a single individual is a very rare breed of talent which makes this man, an undisputed superhuman on the cricket field. The cricket pundits and experts labels his invariable ability to keep the head still all the time as the key to his success. ABD is the face of revolution, aggression, intimidation, consistency and humility.
Mind wobbling Athlete :
When he burst on to the scene, the cricket pundits and experts labeled him as the apparent heir of Jonty Rhodes with his superlative athletics on the field. He was a man who could always be spotted diving on the field, saving boundaries one after another and taking some of the most bewildering catches one could ever see on the cricket field. Even Jonty Rhodes tagged him as one of the best fielders of the world and expressed his escalation when he recently hung up the Wicket-keeping gloves. Mind you, he had also amassed a string of spectacular catches behind the wickets as well. He is one of the fittest athletes on the field and his flexibility and agility makes him a dangerous proposition as a fielder.
Awe inspiring humbleness on and off the field :
Apart from his cricketing credentials, the man's humility makes him the gentlemen of the gentlemen's. You can always spot this guy connecting with the spectators with a pleasing smile on his face. He also cherishes an adorable rapport with the junior players in the team. They all look up to him as their role models and as he says what would be life without having positive influence on people which speaks volumes about the golden heart of this baffling batter. He is that kind of leader who never shy away from taking the blame of the defeats and stands for his side harmoniously. The world came to a standstill when they saw a teary eyed De Villiers who was heartbroken after the semi-final loss in the World cup.
Limitations :
Cricket has always been and will be a team game. May be this is the only limitation of this man as he can never alone triumph his nation to the world cup glory. Even the god of cricket, Sachin Ramesh Tendulkar couldn't until 2011. May be or may be not, the 2019 World Cup would bring that moment of glory to the otherwise glorious career of this man and even if that doesn't happen it won't take anything away from the illustrious career of this gentlemen. As far as his captaincy is concerned, many say that he lacks that Midas touch and is still a mediocre skipper. His leadership seems deficient as far as tactics is concerned which blemishes in times of crisis. But, at the end of the day he is also a human being and it's obvious that every person has his own limitations.
Conclusion :
Whenever the fate of the time would arrive and this man would have to hung up his boots, then he would go down as the one of the greatest if not the greatest to have played the game of cricket ever. His name would be written in golden letters in the history of the cricket as the man who revolutionized the modern-day cricket to unimaginable level of towering innovation and greatness.