The advent of the cricket goes far back to the eras of late 1870's. It was on the historical Melbourne cricket ground that the roots of gentlemen's game glittered its wings on debarkation. For players it's a matter of great pride and glory to represent their country. The very fact gave rise to world famous rivalries on the field of cricket. Like the bat and ball, banters and fights are inevitably indispensable part and parcel of the game. Some use it to pump themselves while other employ it to dismantle the opponents. Sometimes, it tickles funny behavior while at the other masks jaw dropping volatile and extremely aggressive outcomes.
Be it the scorching heat of the summer or the testosterone of the players, we have witnessed many freakish incidents where the players have lost their cool and things have turned ugly.
Cricmatez takes a look at the Top 10 Ugliest Sledging in Cricket :
10. Sachin Tendulkar (India) v/s Abdul Qadir (Pakistan) :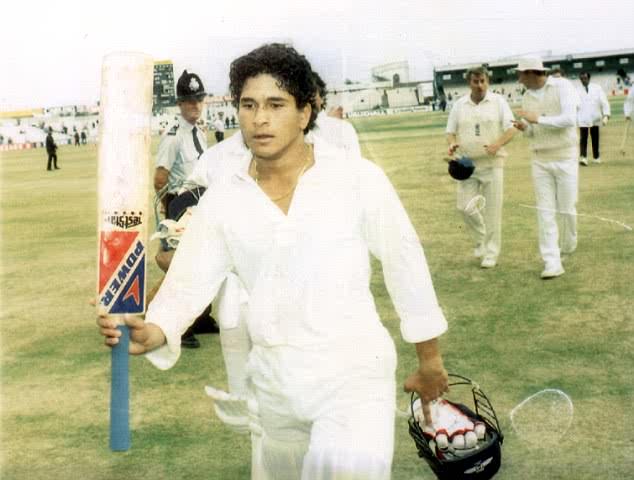 This incident takes us back to the year of 1989. A baby faced boy Sachin Tendulkar made his debut at 16 against one of the greatest bowling line up of that time:Pakistan and that too at their own backyard. It was in an exhibition match when the incident happened. The Pakistani crowd was trolling the maestro by chanting "Dudh Pita Bhachcha ..ghar jaake dhoodh pee", (hey kid, go home and drink milk). When, Sachin came to the crease he smashed Mushtaq Ahmed, a rookie young spinner for couple of sixes. Mind you, the great Abdul Qadir was also the mentor of the leggie. Then Abdul Qadir challenged Sachin by saying:  "Bachchon ko kyon mar rahe ho? Hamein bhi maar dikhao` (`Why are you hitting kids? Try and hit me.`). But, then the inevitable happened which was out of the wits for many. The 16 year old Sachin, smoked Qadir for four sixes in the over. Even Qadir was deeply impressed by the little boy who grew to be one of the greatest batsmen in the history of cricket.