Indian land is a paradise which is utterly known for producing some of the most meticulous and prodigal talents the world has ever witnessed on the 22 yards. The Indian cricket has a very deep insight and ability to unleash the domestic talents and younger crops of cricketers at an early age. They were able to discover the chutzpah of great talents like Sachin Tendulkar, Rahul Dravid, Sourav Ganguly, V.V.S Laxman, Virender Sehwag, Harbhajan Singh, and Yuvraj Singh and gave them international exposure quite early. Indeed, the decision paid dividends for decades.
Be it the basic infrastructural facilities or the tactful decision of hiring Dravid as the U-19 level coach or the advent of an advisory committee consisting the likes of Sachin, Ganguly and Laxman or the advent of Indian Premier League (IPL).  The Board of control for cricket in India (BCCI) deserves a special mention of appreciation for growing such a talented pool of resources for the growth and prosperity of the sport in the country.
With the onset of IPL, the domestic players get a mind-boggling exposure about the high pressure situations as well as about the international standards of the sport. But, it would also be injustice to give due importance to the T-20 league only by underlining the indispensable value which Ranji Trophy brings to the table.
10. Manan Vohra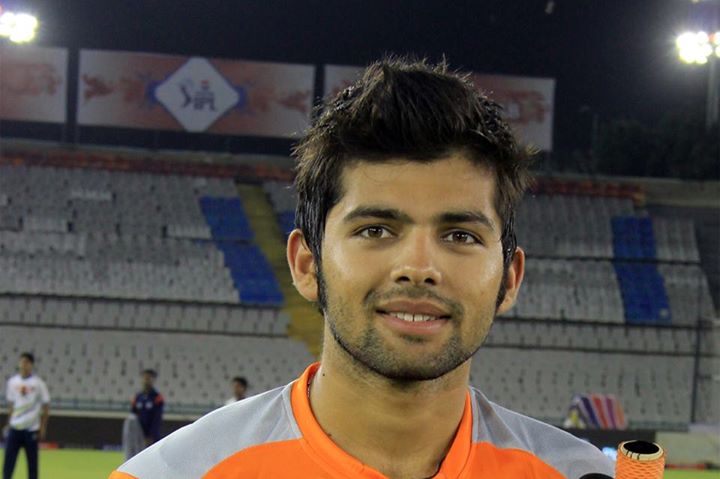 The dashing Punjabi batsmen, Manan Vohra was recognized as an outstanding talent by Indian World Cup Hero Yuvraj Singh. The right hander is very free-flowing and is pleasing on the eye. Vohra was fast tracked to domestic cricket at 19 years of age. He compiled scores of 108, 129 and 179 runs respectively for his state side in Under-22 which earned him a place in the state Ranji team. The 21 year old rose to stardom after he showcased his top notch skills in IPL 2013. In 2013/14 season, he was retained by his franchise Kings XI Punjab which is a testimony of the value he brings to the team. He lived up to the hype and expectations of the franchise with his consistent performances as well as with his blazing knock of 43 in 26 balls in IPL finals. He can be one of the future stars of the country.