3. Steve Waugh (Australia) and Curtly Ambrose (West Indies) :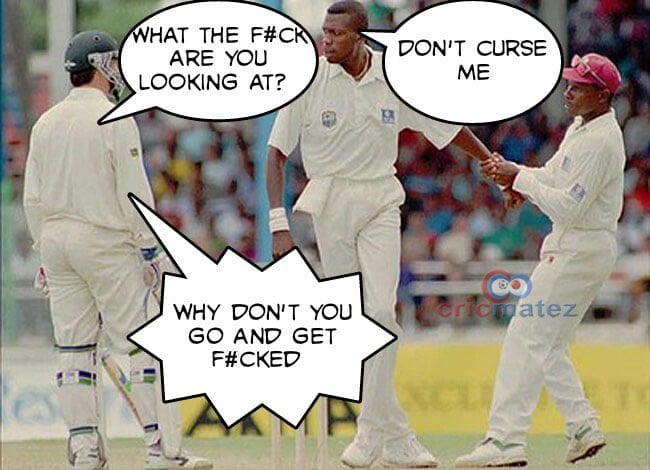 Arguably, the two were a sheer genius as far as showcasing of top notch skills are concerned. It was a jaw dropping incident as there has been hardly any player who had the guts to take on the calypso king in an era of their domination.
The big curtly Ambrose was in the middle of a fearsome spell with his intimidating glares at Waugh. Agitated Steve Waugh said "What the fuck are you looking at." Fiery Ambrose, who'd never been spoken to like this before said "Don't curse me."  But things took a havoc turn when the Australian batsmen said: Why don't you go and get fucked". It ignited fire in the gnarling eyes of the tall Caribbean bowler and only somehow the situation got under the control with the calming effect of the Windies keeper and fielders in what could have been a major disgrace on the gentlemen's game.