Delhi Daredevils' forgettable season
Now the dust has settled on the IPL's league stage it's time to look back at just what went wrong for the Delhi daredevils. Their batting order failed to impress throughout the tournament while a weak bowling attack only made things harder for Mahela Jayawardene and co.
The season started badly and got worse. Kevin Pietersen's knee injury and the assault on Jesse Ryder effectively ruined Delhi's 2013 IPL campaign before it began, and online cricket betting fans watched in disbelief as their middle order struggled to sustain regular collapses without the pair.
In a forgettable season, the experienced openers Virender Sehwag and David Warner failed to lead from the off and a half-fit Jayawardene rarely got going after the pair fell.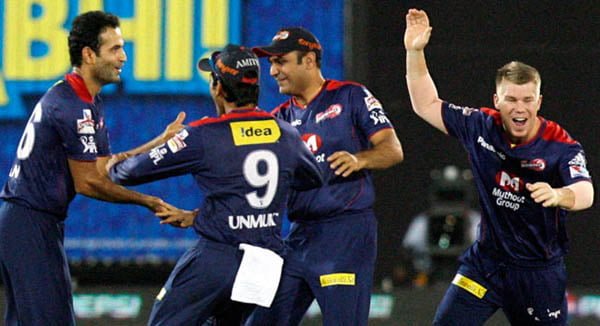 Warner was the best of a bad bunch and occasionally gave Delhi hope – with 256 runs in eight matches – but high totals were a rarity and the Australian hit under 10 in four of his last six outings. The same can be said of Sehwag, who missed the first couple of games and only once delivered – a 95 against Mumbai – over the entire campaign.
The problem with the batting order was, without the overseas nous of KP and Ryder, Delhi had to rely on lesser players to support the top order and neither Manprit Juneja nor Unmukt Chand caught the eye, while Johan Botha's presence was barely felt in the handful of appearances he made.
If you were learning how to bet on cricket during the IPL this season then Delhi's batting order was almost guaranteed to flop.
Yet their bowling attack faired little better and Morne Morkel may not earn another contract with the Daredevils after his disastrous campaign. The South African finished with a 47.85 bowling average, the worst for a blower with 10 innings under his belt, while Umesh Yadav became the first IPL player to concede over 500 runs in a season.
If Delhi are to improve next season they should look at overhauling the aged part-timers and utilise their overseas players more. Hopefully KP will be back by then and can knock up some respectable tallies for the Daredevils, who were the IPL's biggest underperformers in 2013.