3. Virat Kohli (India) – 739 runs, Avg: 92.37, S/R – 100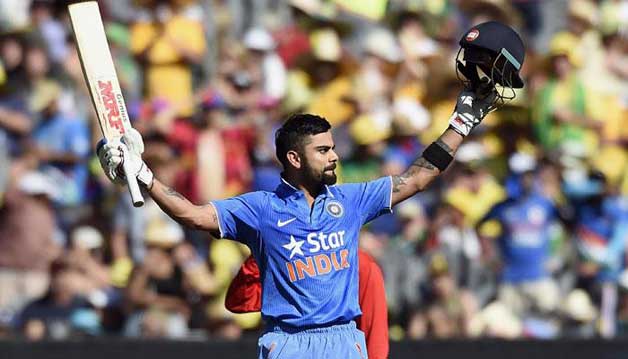 2016 turned out to be a year when India played merely two ODI series, comprising of 5-matches each. After 2008, when Kohli debuted in ODI cricket, 2015 was his worst calendar year in international cricket. There was pressure on Kohli to keep up his reputation in the format in which he is hailed as the best. And King Kohli didn't disappoint as he went on to amass 739 runs in 10 innings at a mind-boggling average of 92.37 with three centuries to his credit.
Earlier this year, Virat had scored two centuries in Australia. But it was during the New Zealand series, when he masterfully crafted a typical Kohli knock and scored an unbeaten 154 while chasing against New Zealand at Mohali.