Glenn Maxwell has struck not just runs but headlines with his phenomenal form. Maxwell is a game changer. Pepsi Ipl 2014 has seen the best of Glenn Maxwell and he's just getting started. In this article, we give you the Glenn Maxwell story.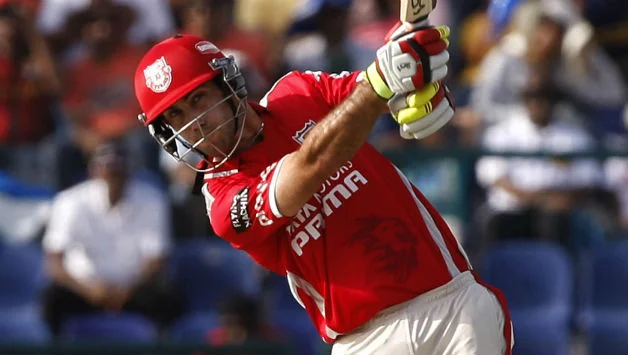 The Glenn Maxwell Story
Glenn Maxwell first came to light with his quick fire half century against Tasmania in 2011 in the Ryobi One-Day Cup. His blistering knock overshadowed Aussie batting star George Bailey's 107 off 111 which put Tasmania in a good position. Playing alongside the likes of Bailey, Ed Cowan, Hodge, Wade and Finch, Glenn Maxwell played a match winning innings. He came in to bat when Victoria needed 100 runs off 52 balls with just four wickets in hand. Glenn Maxwell pulled a couple of boundaries to begin the proceedings. Facing the likes of Hilfenhaus and Faulkner, Maxwell showed character as he favored the leg side for a maximum. Then followed a flurry of boundaries which saw Victoria defeat Tasmania in a miraculous manner. Maxwell, who was the underdog then, became an overnight star.
The word unorthodox will always be associated with the kind of stroke play Maxwell prefers. Generally the front foot would be removed from the  stumps in order to clear the ball towards the onside. This is done in a manner aesthetically pleasant to the cricketing eye. But with Maxwell, the front foot is angled away from the leg stump towards mid-on aas he draws a complete 'O' with his bat to smash the ball into the stands. You don't have to be a specialist to identify the unusual nature of Maxwell's follow through.
Maxwell has technique, he knows the basic rules, but even then he prefers to take the attack to the opposition with some out of the box striking. Glenn Maxwell's role as a match winner is on display at the ongoing Pepsi IPL 2014. His onslaught against all oppositions has made him the most valuable player of the tournament. It is not surprising that he was selected ahead of David Hussey once.
Glenn Maxwell – King's XI Punjab Affair
Mumbai Indians failed to retain Maxwell in the Pepsi IPL 2014. However, Punjab were quick to pounce on Glenn Maxwell. What happened next is known to all. Maxwell showed everyone why he became a million dollar baby in the IPL 2013 season. In his first match for Punjab, Maxwell bamboozled the CSk bowling attack to score 95 from just 43 balls. Punjab managed to chase down a hefty looking 206 in less than 19 overs. But this was not enough for Maxwell. In the second match, he trampled the Rajasthan Royals bowling line up to reach the score of 89 off 45 balls. This innings included six clean, crisp and massive sixes. Glenn Maxwell has complimented the likes of Sehwag and Pujara in a way unimaginable. Pujara provides solidarity to the squad and with Sehwag and Maxwell in the side, scoring quick runs is hardly a problem for Punjab. Maxwell's role in the team is pretty clear. It's either a BANG! or a BOOM! or a sizable WHAM!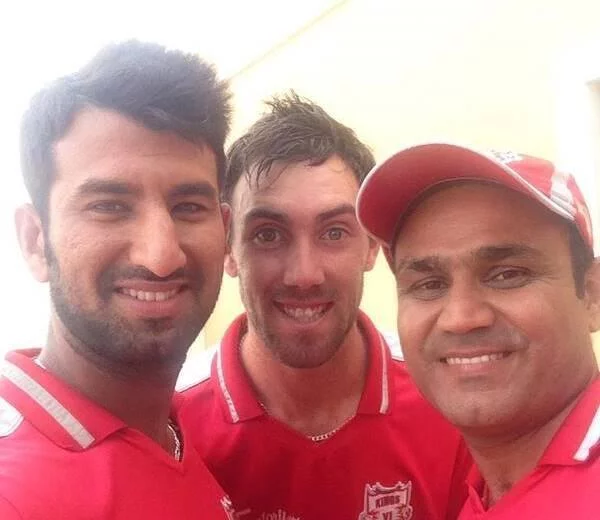 Glenn Maxwell – Much More In Store
Glenn Maxwell has turned out to be a crowd's player. A crowd's player offers guaranteed entertainment. People come to watch such performers. Without a doubt, every single KXI Punjab match at the Pepsi IPL 2014 is receiving a good turnout. Fans are turning up to watch Maxwell launch the cricket ball outside the ground. The decisive moment in Maxwell's career might be the ICC World Cup 2015 in Australia. Once the most dominating side in the world, Australia will look to win the World Cup for the fourth time. And what better place to do it than at home. Glenn Maxwell will have to be on song in order to ensure another World Cup to the Australian side. Along with his other match winning teammates (like Johnson, Starc, Faulkner, Bailey etc) Maxwell can do wonders to Australian cricket. Also, Maxwell will have to bring more stability to his game in order to survive and flourish in the 50 over format. As of now, we have several IPL matches where Glenn Maxwell will hold no bars and spare no bowlers!