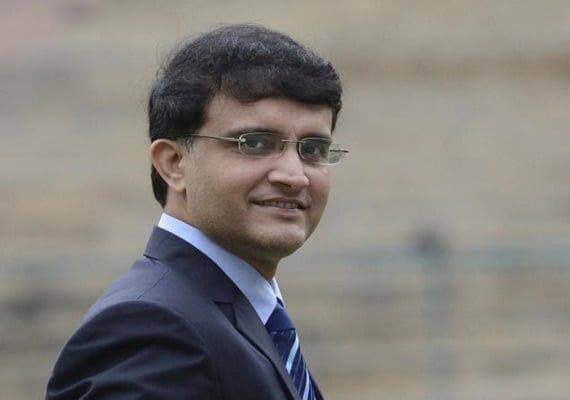 42 years back on a July 8,  the man who scripted one of the crucial chapters in Indian cricket was born. He celebrates his 42nd birthday today free from the complexities of the game now that he has retired from all formats of the game, even the Ipl. He is looking after his academy in Kolkatta, where he is busy grooming the youngsters for the nextgen. For some, he is the Prince of Kolkatta and for some he is Dada. Saurav Ganguly, for an Indian cricket fan is a phenom who inspired a group of youngsters who would go on to put their names in the annals of history.
Saurav Ganguly made his debut in 1996, at the home of cricket – Lords. He made history when he made a debut century. After that, he was included in the Odi side in the top order and his partner was none other than Sachin Tendulkar. The two of them would go on to make one of the dangerous opening combination in world cricket. Sachin and Saurav had worked out incredible chemistry between them. They went on to be great friends, which was quintessential for them turning to be a successful opening pair.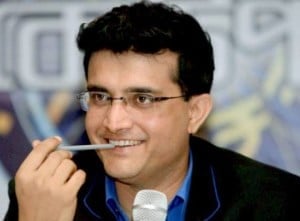 After the 1996 World cup, there entered two youngsters who would go on to be talismen for the 1999 world cup – Saurav Ganguly and Rahul Dravid. Saurav Ganguly was the batting mainstay in the 1999 world cup along with Rahul Dravid. Saurav Gangauly went on to accumulate 379 runs in the tournament. He was 3rd in the list of run-getters in the world cup. India felt short against Zimbabwe, but this tournament showed the class and elegance this man had. The 183 he scored against Srilanka in the 1999 World Cup is still fresh in the memories for any cricket fan.
After the 1999 World Cup, there came a dark phase in Indian cricket. Many prominent cricketers were allegedly caught for match fixing which included Indian captain Mohammed Azharuddin and Ajay Jadeja. It was a turmoil, which brought a bad name to the crciketing culture in India. Azharuddin was banned for life, and then Saurav Ganguly was asked to take the team out of this dark phase.
When he became captain, he had to start from the scratch. The players were mentally down, the fans were betraying the team. Suarav Ganguly accepted the challenge with elan and set out to change the face of the team along with his partner in success – John Wright. Both of them had a great chemistry between them. It was during the time of Saurav Ganguly that players like Yuvraj Singh, Mohammed Kaif, Virender Sehwag, Harbhajan Singh, Zaheer Khan and Irfan Pathan. There was a plethora of young cricketers who got a look in. Saurav Ganguly was tough, uncompromising and an aggressive leader. He would not bow down to any team or any player. It was aggression at its best when he was the captain. He brought in his player the same sense of aggression he posessed.
Under his captaincy, India started making overseas wins and it continued till the World Cup in 2003. 2003 World Cup none gave India a chance having fared awkwardly in the warm-ups. But Saurav Ganguly & Co was a thorn in the ass of many a teams and the dream run ended in the finals against Australia. Winning the natwest trophy in England was yet another feather in his cap. He was also instrumental when India fought the world's best team in their home and he came in with a skillful hundred at brisbane.
In 2004, what followed due to his poor form was rather drastic. He had spat with the then coach Greg Chappel. He was forced to quit captaincy. He was left out from the team. But then, Ganguly is not someone who would take the defeat so easily, be it as a captain or as an individual player. He rose back to the occasion and returned to the side as an individual player and before finally announcing his retirement, blistered his maiden double century in test cricket.
He was a player of courage, an instinct that was visible through those glasses filled with aggression that he wore. Cricmatez wishes him a very happy birthday.