Harsha Bhogle – A Gem of a Cricket Analyst
Cricket, as a game when it comes under the floors of discussion we tend to limit the discussion to the batting, bowling and fielding aspects of the game. What goes un-noticed is that happens inside the commentary box. The commentary, analysis aspects of the game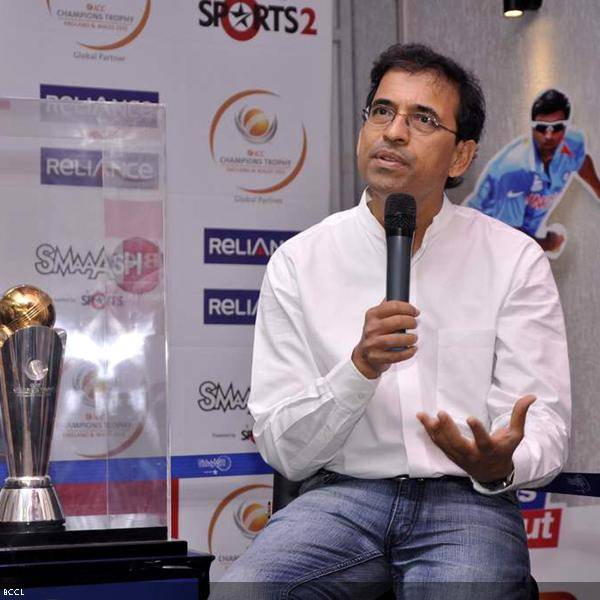 are those which add value to the game and makes it the gentleman's game. It is the very same aspect of the game that gives me goosebumps. Don't you think watching a match in our T.V sets at home without a commentary would be dead boring ??
Not too much commentators from India has achieved global recognition and has competed with the likes of greats like Richie Benaud, Bill Lawry and many others. Harsha Bhogle is one among those few commentators who made a name for him as regards commentating in cricket is concerned. He is respected and seen with honour by players world over, that includes greats like Sachin Tendulkar, Saurav Ganguly, Ricky Ponting, Steve Waugh to name a few.
In India we have some good commentators like Ravi Shastri, Sanjay Manjrekar, Navjyot Singh Siddhu but what makes Harsha stand out is the simplicity and attractiveness in his use of words. Harsha Bhogle reads the game better than any other cricket analyst and this is what rates him among the world's best. Often it is seen that commentators have gone a bit partial to their countries or for their favourite players. It is for the same reason that Navjot Siddhu got expelled from Espn-Star as commentator couple of years back.
Harsha Bhogle, primarily is an Management grad from IIM, Ahmedabad. He joined an advertising company for 2 years. After that he had another 2 year stint with a sports management company.
Harsha was part of the 'Few Good Men' commentary team that included Ravi Shastri, Sunil Gavaskar, Alan Wilkins, Geoffrey Boycott for a few years and then later on had Ian Chappell and Sanjay Manjrekar.
Apart from doing cricket commentary, he has hosted TV programs such as Harsha Online, Harsha Unplugged and School Quiz Olympiad for EspnStar.
When the IPL started, Harsha Bhogle was advisor to the Mumbai Indians franchise.
Bhogle, recently is a freelance T.V presenter and writes weekly articles in EspnCricinfo.
When Harsha is on commentary, it is just impossible to switch off the T.V sets, even if it's a match between minnows. Harsha always use simple language and speaks it out in an attractive way. He never uses jargons or complex phrases. For people who haven't been fortunate enough to witness a live match on the ground, he gives you the atmosphere in the ground from the commentary box. There is no better guy who knows how to describe a Tendulkar straight drive or even a Dravid cover drive. He describes them using words like "right out of the practice manual" and "absolute textbook stuff" . Then i've heard gems like no one has ever said while playing a shot, "turn to page no : 30 " !
Harsha is a very good cricket analyst too. He has set the standards for every analysts and even aspiring analysts. He can give expert suggestions from framing the laws of cricket to giving insights on the controversial UDRS.
Harsha, inspite of all these is no professional cricketer. He, at best played university cricket. Sometimes I wonder how does a management grad talks cricket as elegant as this ?
Take a bow Harsha !
You truely is a gem of cricket and your contribution to cricket is inevitable.