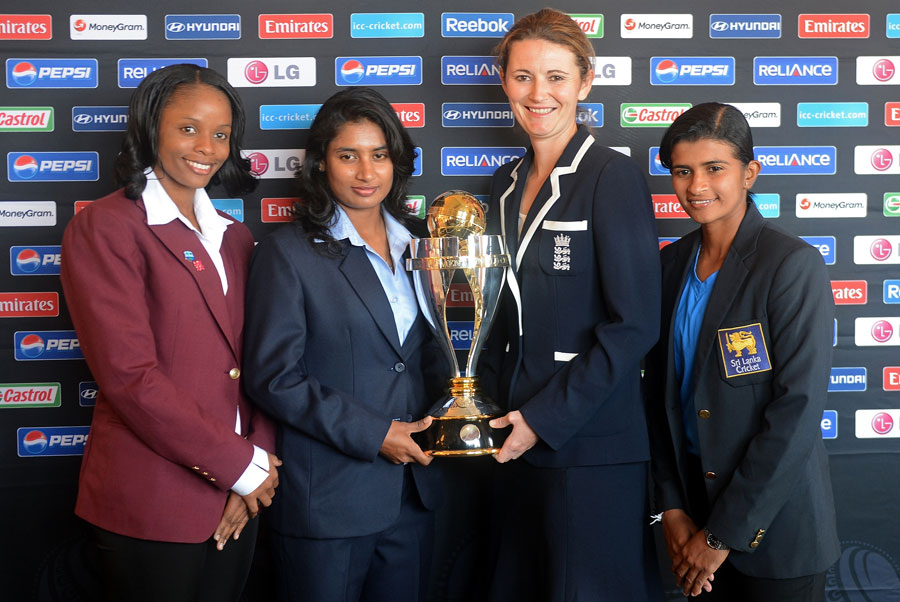 It has been two years since Mahendra Singh Dhoni helped India to lift the most coverted trophy in cricket history – THE ICC CRICKET WORLD CUP in their own backyard. Even though the tournament began on February 19 2011, the world cup fever started almost a month ago. Given the love for the sport in the country which has a Two-Third of the total reservation for women, this should be a curious case as the ICC WOMEN WORLD CUP 2013 is all set to kick-off on 31 January 2013 in Mumbai. With just one days to go for the extravaganza, many people are unheard of it. This clearly gives an outline image of a sport  which is purely dominated by men and women are simply ignored. Sports like Tennis, Badminton, Table Tennis, Hockey give equal importance for both men and women. Here lets see how the women's cricket evolved over the years and preview the icc women world cup 2013.
The beginning of women's cricket takes us back to the days of 1934 when the first international match was held between Australia and England. These were the only two teams  present in the fray till the introduction of INTERNATIONAL CRICKET COUNCIL FOR WOMEN. After its inception teams like India, New Zealand attained International status. The proposal for staging a World Cup for started way back in1971 andit was implemented in the year 1973 (2 years the introduction of men's WC). Over the years 9 World Cups took place and Australia won it five times, England thrice and New Zealand once. When the last time the tournament took place in Sydney, England thrashed the White Ferns (New Zealand Women's team) by 4 wickets. Interestingly the women's cricketers achieved what their men counterpart failed to do so. The highest team total in a single innings  is a mammoth 455-5 in 50 overs and it belongs to New Zealand women's cricket team which punished the Pakistan women's cricket team in Christchurch in 1997. At that time when this innings took place the highest score in men's cricket is a mere 398-5 by Sri Lanka against Kenya in 1996 and now it is 443-9 by Sri Lanka against The Netherlands in 2006. The highest individual score by a cricketer in ODI's irrespective of their gender is 229* off just 181 balls that includes 22 shots to the fence. This record is held by Australian cricketer BELINDA CLARKE  when she teared apart the Danish team in 1997. The shocking fact is that it took 13 more years for a male cricketer to score a double hundred. Sachin Tendulkar was the first male cricketer to achieve this in 2010 against South Africa and the other one is Virender Sehwag who scored 219 against the West Indies in 2011. Belinda Clarke is also the highest run getter in women's cricket with a total of 4844 runs in 118 matches in her career that ended in 2005. Aussie Cathryn Fitzpatrick has scalped 180 wickets in 109 matches is the leading wicket taker.
The tenth edition of the Women's World Cup is scheduled to take place in India. Totally there are eight teams fighting against each other for the Ultimate Prize. Those eight teams are splitted into two groups with Group A consists of England, India ,Sri Lanka and West Indies and the Group B includes Australia, New Zealand, South Africa and Pakistan. The first round matches are slated to take place in Mumbai and Cuttack and the Super Sixes and Knockout matches will be held in Mumbai. Usual suspects Australia and England are the tournament favourites. India led by their consistent run scorer Mithali Raj have enough fire power in the form of Jhulan Goswami, Amita Sharma, M.D.Thirush Kamini and Gouher Sultana can be considered the as the underdogs and has the perfect chance for winning the World Cup in their own territory. That could be the moment that could change  Women's cricket in India. The presence of England captain Charlotte Edwards, Sarah taylor, Pune born Aussie Lisa Sthalekar, Ellyse Perry who represented Australia in both cricket and football, Kiwi Suzie Bates who had represented New Zealand in Rugby, Sarah McGlashan who is the Younger sister of former kiwi wicket keeper Peter McGlashan, West Indian Deandra Dottin along with some Indian stars make the event a much awaited one. WILL THERE BE A TWIST IN TALE AND CAN THIE REVOLUTIONIZE WOMEN's CRICKET IN INDIA?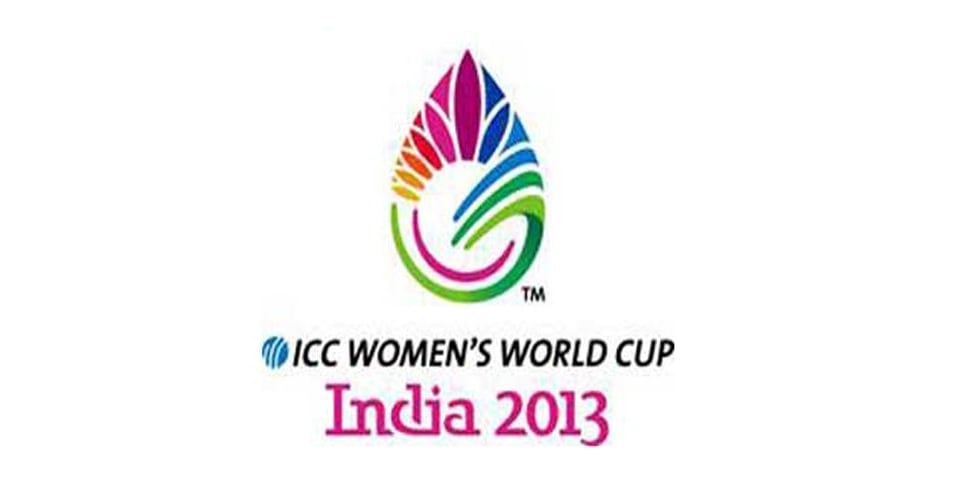 Tournament schedule:
Groups: Group A – England (A1), India (A2), West Indies (A3), Sri Lanka (A4)
Group B – Australia (B1), New Zealand (B2), Pakistan (B3), South Africa (B4)
31 Jan – India v West Indies (D/N), Wankhede Stadium; Australia v Pakistan, BKC
1 Feb – New Zealand v South Africa (D/N), Wankhede Stadium
2 Feb – England v Sri Lanka, Wankhede Stadium
3 Feb – New Zealand v Pakistan, BKC; Australia v South Africa, CCI
4 Feb – India v England, Wankhede Stadium ; Sri Lanka v West Indies, MIG
5 Feb – Pakistan v South Africa, BKC; Australia v New Zealand (D/N), DY Patil
6 Feb – India v Sri Lanka, Wankhede Stadium ; England v West Indies (D/N), CCI
7 Feb – Rest Day 8 Feb – Rest Day
Super Six stage:
9 Feb – A2 v B2 (D/N), Wankhede Stadium; A3 v B3, BKC; A1 v B1 (D/N), CCI; A4 v B4 (7th v 8th Play Off), MIG
10 Feb – Reserve Day
11 Feb – A3 v B2, BKC; A2 v B1 (D/N) (Live on Star Cricket), CCI; A1 v B3, DY Patil
12 Feb – Reserve Day
13 Feb – A3 v B1, Wankhede Stadium; A1 v B2, BKC; A2 v B3, CCI
14 Feb – Reserve Day
15 Feb – 5th v 6th Play Off, BKC; 3rd v 4th Play Off, CCI
16 Feb – Reserve Day
17 Feb – Final (D/N), CCI