Ever imagined the mighty Australians to be bundled below 200? Did it occur once that the Australian batsmen might fail in World Cup 2015? No? No one ever thought this to happen, but Trent Boult and co. did realized this surreal thought of restricting Aussie batsmen to mere 151 runs. Now it was time for revenge, and Australians almost got it! Australia VS New Zealand; it was a beautiful game, indeed.
After a blistering start the Australian middle order was stifled and reduced to mere 12, 4, 1, 0 and 43 respectively. This was almost the story with the New Zealand team. The middle order failing. But the measure was more in the Australian innings. Both teams, riding high on confidence, took guard against each other with hopes of winning. But as the every game has it's winner and looser, so does cricket. Moreover cricket is a funny game.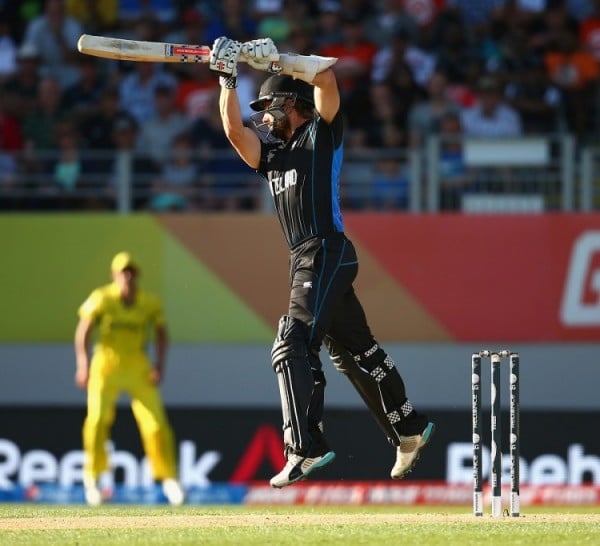 One difference, between the teams, was that Kane Williamson. The Black Caps opener was there till the last shot. Thus providing the stability needed to win such a match. He scored an unbeaten 45, well supported by the captain, Brendon McCullum, who notched up 50 runs in just 21 deliveries. For Australia, Brad Haddin was the lone ranger fighting till second ball of 33rd over, and put together well fought 43 runs. But with wickets falling around he too perished, thus giving Anderson his first wicket of the game.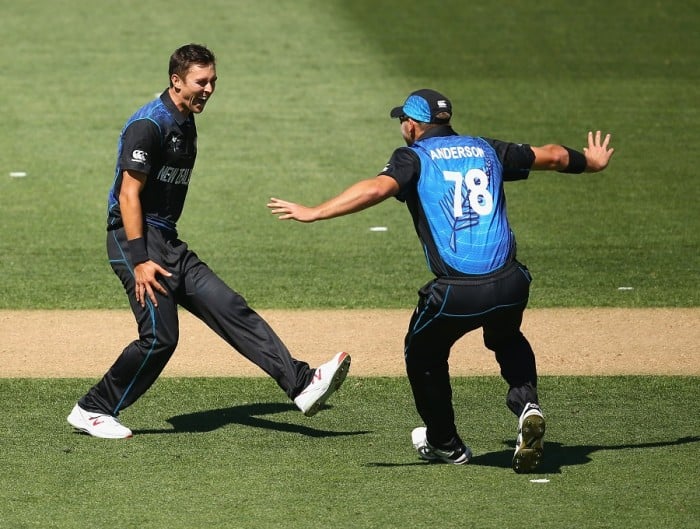 It was, bowlers, all-out day. With the typical New Zealand condition, swinging ball and tracks offering bounce and pace, the bowlers seemed in their supreme. Trent Boult, the pick of all 10 bowlers used in the match, marched through the middle order and the lower order, with Vettori and Anderson playing a helping hand. Batsmen could only score 27 runs off his 10 overs. The swing in air and movement off the pitch he generated was great to see. With both the incoming and outgoing deliveries he proved to be too much for the Aussie batsmen.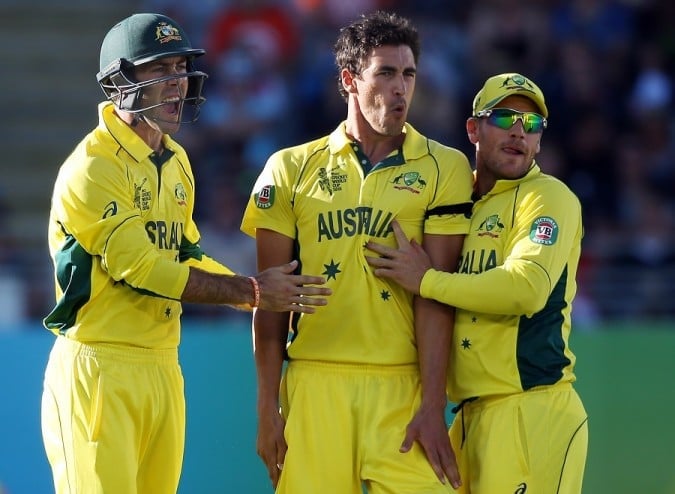 While he was the man for Black Caps, for the Australians it was Left-hander, Mitchell Starc. The left hander, was clinical in bowling, with economy rate of 3.1 runs and taking 6 wickets. He too ran through the middle order of the New Zealand batting line up.
The difference was the other bowlers, in this game. Johnson did not perform also, Cummins too was disappointing. Both of them were too expensive. For the Black Caps, all the bowlers fired and chipped in with valuable wickets at the right time thus not letting the opposition string a partnership.
The match, one of the most awaited games, was a complete package. Ball flying all around, stumps uprooted. Ecstatic, Brilliant and Bowled out!