India vs Bangladesh: Decisive India makes it to Semis, Bangladesh heads back to Pavilion
It was not a mere outing for Indians in the middle. It was authoritative. There were hopes and there was class. And the collaborative effort resulted in 100th win for Indian captain Mahendra Singh Dhoni.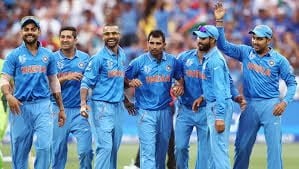 India registered another good win against Bangladesh in Quarterfinals by 109 runs and how! They bowled out the opposition in seventh consecutive innings. The record would be there to stay for long.
India vs
Bangladesh:

Indian inning

India won the toss and elected to bat first on a pitch with grass and bounce. Rohit Sharma and Shikhar Dhawan gave India a calculated start. They didn't go for big shots early in the innings. Rohit Sharma not known for rotating the strikes initially stepped up his game and depended on singles and doubles along with a few boundaries. The run rate never went too low.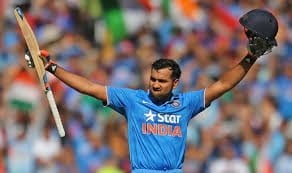 Sharma concentrated on staying down the ground and saving his wicket. He knew he was going to be crucial. He was placing the ball intelligently and was using the pace to guide it through third man.
On other end, Dhawan gave a slow but steady support to Sharma before getting out on 30. In came Virat Kohli and didn't last for long.
There was a sudden calmness around. India had lost two of its in-form batsmen cheaply. Suresh Raina took charge from there and allowed Sharma to play the anchor's role.
Batting power play just changed the way Indian batting was constructed so far. Suresh Raina was on the driver's seat as he caressed Bangadeshi bowlers all around the Melbourne Cricket Ground. MCG witnessed one of the better innings played by Rohit Sharma as he went on to score his maiden World Cup hundred and 7th of his career. In the meantime Suresh Raina was well past his 34th half century in ODIs. Both showed some amazing stroke play as India inched towards a good total. Rohit was given a life line by Umpire Aleem Dar when he was caught at mid wicket but Umpire signaled a height-no ball which was a controversial decision.
There was a bit of collapse at the end but India managed past 300 as Ravindra Jadeja scored a quick fire 23 off 10 balls.
Taskin scalped three wickets while Rubel, Shakib and Mortaza accounted for one each.
India vs Bangladesh: Bangladeshi Inning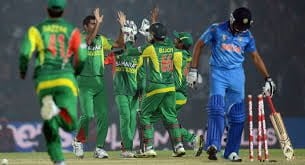 Bangladesh started off well as Shami was slammed for three boundaries in an over. Umesh Yadav was right on the money though. Tamim Iqbal who was playing his strokes was caught by Dhoni off Yadav on 25 when Bangladesh's total read 33 and in the same over an intelligent through from Jadeja resulted in the second wicket of Bangladesh.
Indians were back with the pressure mounting over inexperienced Bangladeshi batting line-up. Fielders chasing the ball in outfield and catching with perfection was a sight to watch. Dhoni used his bowlers intelligently and Suresh Raina was brought into the attack soon.
Mohammed Shami used his short balls with effect as he got Sarkar out of a brilliant bouncer. Dhoni was blazing behind the stump as he made a full body dive towards his left to take a one hander.
Mahmudullah too fell to his short ball tactics as Dhawan caught him brilliantly at the boundary line. That catch could easily be placed among the best ones in the World Cup so far.
Ashwin and Jadeja checked the run flow. Soon Umesh Yadav caused some more bruises in Bangladeshi batting line up.
Bangladesh ended on 193 as India registered a 109 runs victory.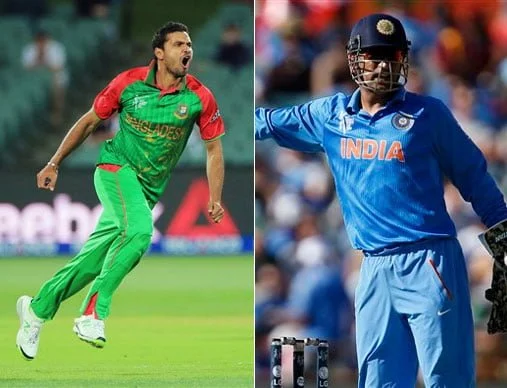 Yadav scalped four while Shami and Jaeja took two each. Mohit Sharma accounted for one.
It was an overall display of team effort from India as everyone were right on their toes from the beginning. Mahendra Singh dhoni registered his 100th win as Indian captain and became first to do so.
India registered their 11th consecutive World Cup win. Dressing room was all fired up as Dhoni was hugged by every member of the team after the victory. India vs Bangladesh resulted in a good game from Indian camp's point of view.
Happiness in the Indian camp was quite evident.