India vs England: 2nd Test Preview
Gigantic swings had found a place beneath the uncertain layer of dust and soil, leaving the leather to decide its own fate once being sent towards the three proud sticks being guided by an agile guard with a willow. Docile Trent Bridge managed to tell a story, preferring verbal talks over the talk through the game. Lifeless pitch tattered all the speculations for a match of the standard that India and England have maintained through decades. But that couldn't diminish the urge to go up 1-0 in the test series in any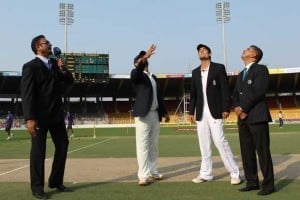 of the teams as both managed to make it look like an interesting match until day 5 was chosen to be played defensively by Indian Captain to ensure that over finishes without losing a wicket, even though nothing was scored. Thus, a cricket match was ceased to breathe life once team India decided not to declare until the game finished as a draw. The record breaking partnership for the 11th wicket by Joe Root and James Anderson though managed to trouble the statisticians.
What followed later managed to pull more ears than the match itself. The spat between James Anderson and Ravindra Jadeja had turned ugly with former pushing the latter while returning to the dressing room and none of the cameras could manage to get video evidence, making it more interesting. Both the teams have registered cases against each other and as the teams go for the last nap before the match, things have already tightened up out there in London.
India vs England: England
Captain Cook has failed completely to lead with inspiration. He has failed the theory of comebacks as it has been 25 innings without a single hundred for him. His captaincy is already under scanner and Lord's would be hoping to give the home captain a magical touch of Midas. With Kevin Petersen already sent back without a farewell, English batting line up needs to find a leader with inspiration and the most eligible contender for the post, Ian Bell himself has been seeking inspiration for a while.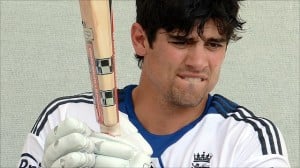 But the biggest question still lies in the answer of Graeme Swann! Will England be able to find one able replacement to him in the near future? Question tends to stay adamant until certain Moeen Ali or Simon Kerrigan takes up the charge with authority. For now eyes will be on Simon Kerrigan who has been brought back into the team.
Pacers would be the only positives for the English side from the first match. On a docile pitch, led by James Anderson, Stuart Broad, Ben Stokes and Liam Plunkett managed to pose some threat to Indian batsmen. With them also able to provide good assistance with the bat, English think tank would be breathing sighs of relief.
India vs England: India
Experts have started talking about the transfer of charge from Mahendra Singh Dhoni to Virat Kohli as Indian captain failed piteously to register himself into the list of aggressive captains with tactical presence of mind. Firstly, a misreading of pitch that led to the playing of an extra player in form of Stuart Binny. Next, preferring Ravindra Jadeja over Ravindracharan Ashwin. Then allowing the last pair of the English side to settle which led to a record breaking partnership.
But the biggest mistake was yet to unfold as he left it upon English captain to gain the moral lead as Indian inning was not declared with an inning of England still to go. But the past would have to rest for now as captain prepares himself for a fresh encounter in the Mecca of cricket, Lord's. And he has been known for comebacks through captaincy.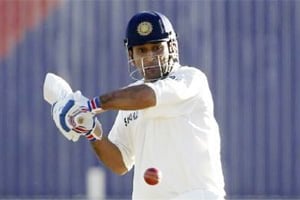 Batting won't be of major concern though form of Shikhar Dhawan and Kohli would be under the scanner for next five days. Team needs its best known batsman to take the charge and Virat Kohli would be hoping of a warm welcome on the Lord's Pitch.
Pacers managed to make a mark as Ishant nd Bhuvaneshwar jeweled through some hard fought spells. Kumar got his reward in form of a five wicket haul. Though they must be hoping for a better wicket to talk with the cherry.
The bigger problem for Indian team would be the team combination. Will Rohit Sharma get a game? Can Ashwin be preferred to Jadeja? For now, with Dhoni's tendency to stick with old team combinations, team may remain unchanged.
Cricmatez leaves it upon you to suggest the team probables in the comments section.
For now let the cricket win, for all the negative factors negating with the prestige of the gentlemen's game, only a good game of cricket can turn out to be a winner. Let's play the worshipper's role.