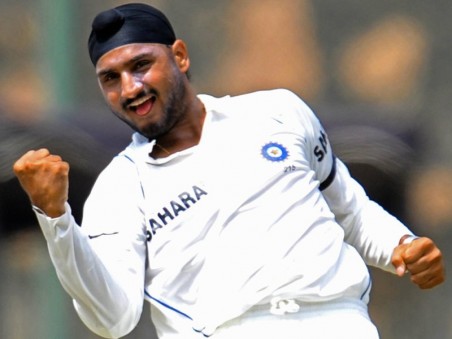 Indian Team for Australia series has been announced. The selection panel finally declared the Indian team for the upcoming Australia series with some positive changes. Today is the day when the selectors finally got down to business and came out with that perfect combination which'll counter the Aussies. We take a look at the prospects and also provide you with our playing XI. Presenting the Indian Team For Australia Series.
First let us take a look at the Indian Team For Australia Series:
India Team for Australia Series (first two Tests)
1. M.S. Dhoni (Captain)
2. Virender Sehwag
3. Shikhar Dhawan
4. Cheteshwar Pujara
5. Sachin Tendulkar
6. Virat Kohli
7. Ravindra Jadeja
8. Harbhajan Singh
9. R. Ashwin
10. Pragyan Ojha
11. Bhuvneshwar Kumar
12. Ajinkya Rahane
13. Ashok Dinda
14. Murali Vijay
15. Ishant Sharma

A few changes were needed or the team's poor performance would've continued. Changes were needed both in the bowling as well as the batting department. Now let's take a look at our own analysis and conclusion.
OPENERS – Indian Team For Australia Series
The first change should be the removal of Gambhir and Sehwag both. The only reason Sehwag can or will play is to use him as a psychological threat.He has been ineffective for a very long time.We all know how Gambhir has struggled to get a single hundred in almost three years now. We can't afford any poor starts in this Indian Team for Australia Series. The two should be replaced by Mukund/Rahane and Wasim Jaffer and either of these Test specialist should've been included in the Indian Team for Australia Series. Murali Vijay has been given yet another opportunity. I don't why the selectors have gone for Vijay when you have someone like Jaffer. Jaffer could've done wonders once in the Indian Team for Australia Series.
The middle order will obviously include Sachin Tendulkar, Che Pujara and Kohli. We have to believe in Kohli or it will be too late to look back and rectify the mistakes. He has a lot of potential and will surely deliver once comfortable with the longer format in the international arena. These three are an automatic choice for the Indian Team for Australia Series.
There will be a tight competition between Yuvraj and Raina for the number six spot. Riding on their experience, both will  look to book a place in the squad. Although Yuvraj might emerge victorious due to his vast experience and bowling abilities. This one is a bit dicey.
Indian Team For Australia Series – SPINNERS



When it comes to the spin department, India has a lot of options to choose from for the Indian Team For Australia Series.  R.Ashwin makes it to the side as he is not only a good bowler but also a reliable lower order batsman. But he has been ineffective in the recent past and that became the reason for a Test recall for The Turbanator – Harbhajan Singh. Moving on, we have the likes of Ojha who impressed with his bowling in the Test series against England. Piyush Chawla sent a bright sign in the sky by picking up six wickets in the ongoing domestic challenge. Let's see who'll turn it around and become a part of this Indian Team For Australia Series in the playing XI.
PACEMEN and SWING- Indian Team For Australia Series
The pace attack might have some problems. We don't have any Zaheer Khan who will lead the attack. Ishant Sharma is fit but no experience means he won't (actually should't have made it) make it to the Test side. RP Singh should've been considered but I think the selectors are done with him. But then, you never know. Young swing sikandar B.Kumar will fancy his chances of retaining his Test spot in the Indian Team for Australia Series.
THE PLAYING XI I WOULD GO WITH

Ajinkya Rahane
Wasim Jaffer
Che Pujara
Sachin Tendulkar
Virat Kohli
Yuvraj Singh
MS Dhoni
R.Ashwin
P.Ojha
RP Singh
B.Kumar
That team looks pretty good. It has experience and skill both. Let's wait and see how many of these actually make it to the Indian Team For Australia Series , the last two Tests as well.