Sunrisers Hyderabad are the newbies in the IPL this season. After Deccan Chargers got terminated, a new team was formed and Deccan Chargers got a new life under new owners as Sunrisers Hyderabad. The Sunrisers Hyderabad is coached by Tom Moody and has Kris Srikanth and VVS Laxman as its mentors. Sunrisers are captained by Kumar Sangakkara.
Team Preview : Sunrisers Hyderabad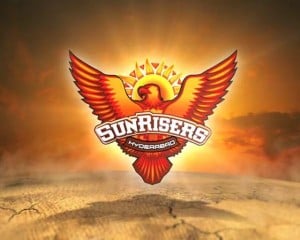 Sunrisers Hyderabad are the new chargers and hopefully improved too. Being the new team, they were busy at the auctions buying some big names like West Indian captain Darren Sammy and Nathan McCullum. Sunrisers have added a few overseas fast bowlers in their ranks like Clint Mckay and Thisara Perera to name a few. The star studded unit promises fireworks on the pitch and raising the bar in IPL 6. Dale Steyn will be the catalyst for Sunrisers Hyderabad. He is fiery,angry and can knock your heads and stumps off with his pace. The cause of concern,however will be the support he will get from other bowlers. 2009 was the best season for the franchise from Hyderabad, since then they've not made an impression. Cricmatez.com brings you what the Sunrisers Hyderabad have in store for their debut season.
Sunrisers Hyderabad Squad for IPL 2013
Indian players representing Sunrisers Hyderabad :
Akshath Reddy

Amit Mishra
Shikhar Dhawan
Anand Rajan
Ankit Sharma
Ashish Reddy
Biplab Samantray
Dwaraka Ravi Teja
Hanuma Vihari
Ishant Sharma
Karan Sharma
Parthiv Patel
Sachin Rana
Sudeep Tyagi
Thalaivan Sargunam
Veer Pratap Singh
Overseas Players representing Sunrisers Hyderabad :
Cameron White 

Chris Lynn
Clint Mckay
Dale Steyn
Darren Sammy
Jean Paul Duminy
Kumar Sangakkara
Nathan McCullum
Quinton De Kock
Thisara Perera
Strength :
Mentors like Laxman and Srikanth and their coach Tom Moody are great sources of strength for Sunrisers Hyderabad.

Their skipper Kumar Sangakkara is someone who can raise the spirit of the team when the team is down.
Shikhar Dhawan was prolific last season for the chargers. Having a stroke-maker like Dhawan will help the Sunrisers a great deal. Dhawan can do what a Sehwag can do for Delhi.
Dale Steyn is a real threat to opponents today.
Game changers like Sammy,White,McCullum can do well with both the bat and ball and act as catalysts for the Sunrisers.
Weakness :
Lack of part-timers will certainly haunt Sunrisers. They have lost Duminy to injury.

Sunrisers do have a Dale Steyn,but the main problem is the lack of support he gets from other bowlers like Ishant Sharma and Veer Pratap Singh.
Shikhar Dhawan is injured.He may lose 3 or 4 matches due to injury, so someone will have to cover him up and more pressure on the middle order.
The fielding unit looks bleak. Losing J.P.Duminy due to injury and even Shikhar Dhawan for some matches might affect their progress in the tournament. There is respite though,that new aquisitions Sammy and McCullum are excellent fielders.
Power Player :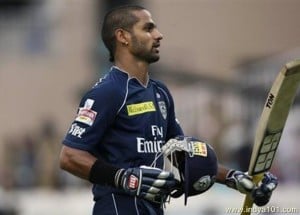 Shikhar Dhawan, though injured will be the key to Sunrisers Hyderabad and it's success. The Sunrisers will be hoping that he will return soon for them take the fight to the oppositon and his bat do the talking. He was in such a rich vein of form before he got injured. He is likely to continue his good run with the bat. Shikhar is a player who can score quick 20-30 runs and still see the team past 60 odd runs in the first 6 overs. He is strong,agile and well built.He is also strong enough to clear the ground at will. No wonder Sunrisers Hyderabad's hopes will depend on this star batsman from Delhi. Apart from his exploits as a batsman,he is an electrifying fielder. He moves pretty quiclky and is accurate with his throws.
Players to watch out for :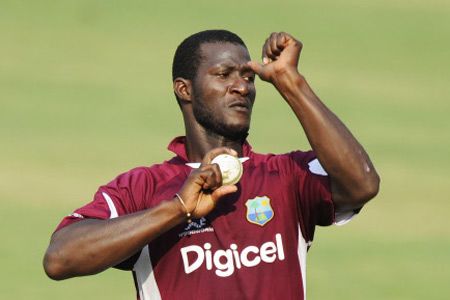 Besides being an inspirational captain, Kumar Sangakkara is a great batsman too. Elegant, classy are the words that are associated with him. He scores runs with immaculate timing too. The form of Sangakkara is extremely crucial for Sunrisers chances this season.
Amit Mishra is the sole spinner in the team. He will need to bowl well throughout the tournament. Sunrisers progress depends on this man from Haryana.
Thisara Perera is Regarded to be a bowling all-rounder. He will be a good addition to the Sunrisers team. Given his all-round qualities he can act as a finisher for them in the nail-biting games and knows a thing or two about hitting some huge sixes. Besides his batting prowess he is a talented fast bowler too.
Darren Sammy's ability to hit some powerful strokes, Contain the flow of runs and acrobatics on Field makes him the man to watch out for in this year's IPL. He could be handy as a back-up for Sangakkara as a captain.
Sunrisers Hyderabad Possible Playing XI :
Shikhar Dhawan/Akshath Reddy, Parthiv Patel, Sangakkara, Amit Mishra, Darren Sammy, Dale Steyn, Ishant Sharma, Thisara Perera, Cameron White, Veer Pratap Singh/Anand Rajan, Asahish Reddy.
Schedule for Sunrisers Hyderabad in IPL 2013
| | |
| --- | --- |
| 5-4-2013 | Sunrisers Hyderabad vs Pune Warriors India |
| 7-4-2013 | Sunrisers Hyderabad vs Royal Challengers Bangalore |
| 9-4-2013 | Royal Challengers Bangalore vs Sunrisers Hyderabad |
| 12-4-2013 | Delhi Daredevils vs Sunrisers Hyderabad |
| 14-4-2013 | Kolkata Knight Riders vs Sunrisers Hyderabad |
| 17-4-2013 | Pune Warriors India vs Sunrisers Hyderabad |
| 19-4-2013 | Sunrisers Hyderabad vs Kings XI Punjab |
| 25-4-2013 | Chennai Super Kings vs Sunrisers Hyderabad |
| 27-4-2013 | Rajasthan Royals vs Sunrisers Hyderabad |
| 1-5-2013 | Sunrisers Hyderabad vs Mumbai Indians |
| 4-5-2013 | Sunrisers Hyderabad vs Delhi Daredevils |
| 8-5–2013 | Sunrisers Hyderabad vs Chennai Super Kings |
| 11-5-2013 | Kings XI Punjab vs Sunrisers Hyderabad |
| 13-5-2013 | Mumbai Indians vs Sunrisers Hyderabad |
| 17-5-2013 | Sunrisers Hyderabad vs Rajasthan Royals |
| 19-5-2013 | Sunrisers Hyderabad vs Kolkata Knight Riders |
 *Home team is mentioned first
Can Sunrisers Hyderabad make their debut season a more sweeter one by winning this IPL??