We bring you the IPL Eleven, have a look. Well, the action is over and Mumbai Indians have done well to lift the IPL trophy this year. One has to say that CSK too deserved the trophy but it is always crunch time which decides who comes out as a true winner. Mumbai Indians really are the true winners and we were wondering how many players will make it to the IPL Eleven? Bringing you the best of IPL, presenting the IPL Eleven.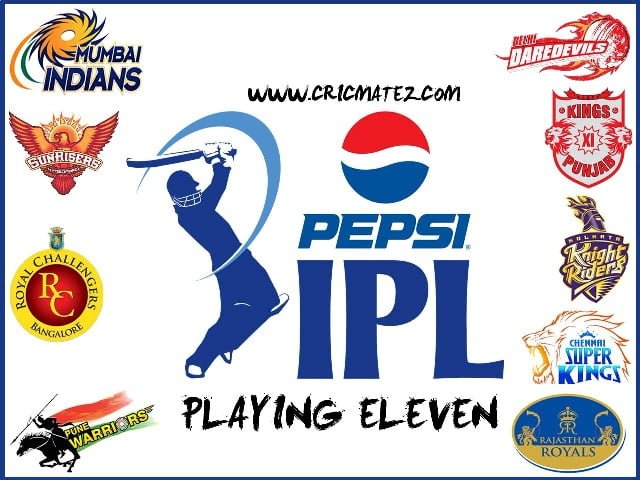 IPL Eleven- Top Order
1. Michael Hussey
Without a doubt one of the most prolific run getters of all time. Always getting close to that magic figure of 100, Hussey directed his innings towards the benefit of the team. He came out of IPL 2013 wearing the orange cap. Also, a responsible pair of hands in the middle of the field. All in all, a valuable addition to the IPL Eleven.
2. Chris Gayle
Destruction with an absolutely no remorse attitude. The blade in the hand handicaps bowlers from all around the world as Gayle launches himself onto the opposition. One of the most feared batsmen in the IPL, he sits tall in this IPL Eleven.
3. Virat Kohli
Orthodox cricketing shots combined with a pack of aggression and some world class talent oozing out runs at will. Kohli is technique with improvisation and runs with a psychological advanatage over the bowlers as he steps out. A must have for this year's IPL Eleven. IPL Eleven welcomes Kohli.
4. Suresh Raina
It is both naive and outright stupid to form an IPL Eleven without a certain Suresh Raina in it. Consistency plus class and some skill which he executes to perfection. Raina is as elastic as a player can get. He can alter his scoring rate at will without showing the smallest sign of struggle. IPL Eleven embraces the tourney's favorite child.
IPL Eleven – Middle Order
5. Shane Watson
It is with immense pain that we put Watson here in the middle order in this IPL Eleven. Not because he doesn't deserve it, oh no! But because Watson is a man we would like to have right there at the top when forming the IPL Eleven. But then, a man of Watson's strength and class can bring you those valuable runs anywhere. Perhaps the most valuable player of IPL, Watson is known for stealing wins and his ability to smash the ball in different longitudes and latitudes is something captains and bowlers both are afraid of. Watson sits with authority here in this list of IPL Eleven.
6. MS Dhoni (Captain and Wicket Keeper)
When it comes to captaincy, MSD is perhaps one of the greatest captains that world cricket has ever seen and he surely should captain the IPL Eleven. His fan club is closely followed by a group of haters who simply don't understand the man. The cool, the calm, the mind games and the lightning quick ability to judge a batsman is something which Dhoni, it seems, was born with. From unorthodox field positioning to a stiff jaw which focuses only on passing directions to the fielders, Dhoni enjoys and celebrates quietly and the man is always up for the spirit of them game. IPL Eleven will be a success under Dhoni's guidance and leadership. A destructive force towards the end of the inning as well as in the beginning. A true match winner, he is IPL Eleven ka Mr. Consistent.
7. Dwayne Bravo
When you pick 32 wickets in the tourney and grab four wickets in the final, you sure are a must have for the IPL Eleven. No mutt with the bat, Bravo can also be a useful run getter towards the end of the innings. With the dance moves borrowed from the most decorated floors of West Indies to the kick ass fielding skills which can make you shoot up from your seat and applaud, the West Indian is a total asset in this form of the game. The IPL Eleven is proud to have a Bravo.
IPL Eleven – Lower Order
8. JP Faulkner
The new IPL invention sure is a part of the IPL Eleven. Faulkner has been a total surprise and as the second highest wicket taker, he has managed to woo the crowds whenever he picked up the ball. A crucial asset in the death overs and Mr.Reliable for a wicket right at the start, Faulkner's bowling skills have justified the amount spent on him by RR. He is right here, in the IPL Eleven.
9. Sunil Narine
It is not just the fact that he is a wicket taker, but also that he is a fearless spin bowler. Seldom will you see a spin bowler being so fearless in his conduct and that too in a T20 game. Narine has managed an economy rate of 5.46 picking 22 wickets. An ER of 5.46 is a reliable one in ODIs and here is a man offering it to you in T20 cricket. IPL Eleven includes Narine because he is a wicket taker who slows down the scoring rate. One important add-on to the IPL Eleven.
10. Harbhajan Singh
With 24 wickets in his bag, an economy rate of 6.51 and consistency to some level …. on a sub-continent pitch where two professional spinners are a must, IPL Eleven needs Bhajji. Harbhajan's inclusion in the IPL Eleven is due to his fiery comeback and his figures in the top wicket takers list. He even performed int he finals and hence proved his worth. India's greatest spin bowler in the last decade is an IPL Eleven member now.
11. Dale Steyn
Dale Steyn makes it as a quickie to this side and that too ahead of young Mohit Sharma or toe-breaker slinger Malinga. The reason is Steyn's economy rate and his overall approach towards a match. When compared to Sharma, Steyn wins hands down on experience. Steyn is a big fat bag of experience which is something that an IPL Eleven member MUST HAVE. Now in comparison to Malinga, firstly, Steyn can make comebacks and that too on a consistent basis. And secondly, Steyn's economy rate of 5.66 is an added attraction. With the second best economy rate in IPL 2013, Steyn is big go for the IPL Eleven.
Well that sums up the IPL Eleven and goodness me that is one formidable line-up. Would love to see this side go head to head against some equally well placed side. Now, tell us about your IPL Eleven in the comments section below. Let's get it out in  the open. After all  every cricket fan is entitled to their own IPL Eleven.