After a dismal run of the Afghani side that lost all of its matches at the World Cup, the Afghanistan Cricket Board has decided to sack their current captain Gulbadin Naib and replace him with Rashid Khan. Khan has been a rockstar with the ball since he has joined professional cricket and has been setting alight all the tournaments he has been a part of. He has done well in BBL, IPL, CPL and any other PL he has been a part of, and his performance for the Afghani side saved the day for them many times. He has played 107 matches so far for his national side and has picked up 215 wickets at an average of 28.44, 17.81, and, 11.56 in Tests, ODIs and T20Is respectively. But, is he ready to take up the captaincy duties and the pressure that comes with it?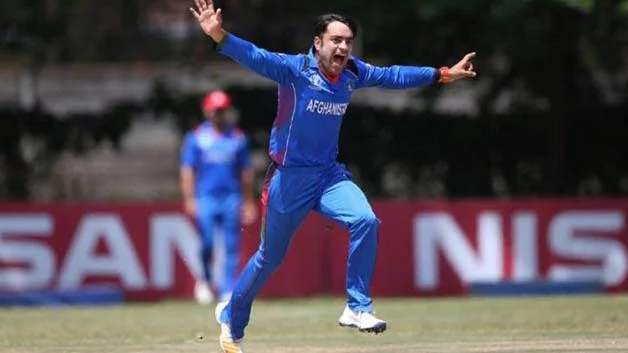 Playing the sport of cricket, with so demanding audiences is a challenge itself and the added burden of captaincy does more harm than good. Even greats like Sachin Tendulkar had to quit the captaincy duties and concentrate only on one aspect of their game to do well. Sachin was awarded the role of the captain twice and both the times, to put it straight, he was not good. So, when he was again offered the captaincy, he recommended the name of MS Dhoni and stepped back himself. And coming from a disappointing run at the World Cup, it will be a tough task for the 20-year-old to lead his national side.
In order to be successful and competent enough as a captain, Rashid will certainly have a lot of work to do and with the kind of international exposure and his work with excellent managers across the globe will certainly help him. The only thing that could go against him is his age. At just 20, he is one of the youngest players to have been given the command of their national side and managing others, while keeping his game at the top will be tough on the young soul. But, given his ability to perform well under pressure with the ball, he will surely do his best to take his team in the right direction.
And, will all the potential that the Afghani team has, it is a great opportunity for Rashid to work his way around all the challenges and make the side do well in the ICC World T20 that is scheduled to be held in Australia next year.