Kumar Sangakkara – A Graceful Gentleman
Coming from a struggling island with zero financial support, but still when he walks into the field we can sense the maturity, grace and eagerness on his face to play for his country. Kumar Sangakkara – Captain, Wicket Keeper, Batsman, Lecturer, Gentlemen and a Team man "A One-Man Army". A tough talking and a sharp thinking man from Lankan Island, whose aggression is calculated and placed intelligently. His cover drive, lofted shots or straight drives can take you to other world. This man has the charm of Cricket which can bring an audience. Not just paper talk but statistics do support him too.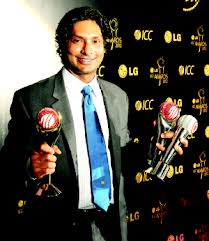 Even if people do not remember the stats, his performances itself speak, a person who rhymes together with dependability and integrity. More than 10,000 runs in both form of Cricket, 31 Test Centuries with an average of over 56 is enough to convey the greatness of this man. Once, before he made a debut for Sri Lanka at age of 22 he used to be known as a wicket-keeper who could bat, but since his first international match he showed that he is a gem of glance, a cricketer who gives calmness to the souls of cricket fans and pundits. The natural short pitch player, he pulls balls with ease and the way he cuts depicts the beauty of batting in Cricket. As his friend Mahela Jayawardene is known for Class and Elegance, Sangakkara is known as one of the "most polished and prudent batsmen" in cricket with ability to score all over the ground. He has pure technique and skills to excel into the game with his elegance, he has gotten every shot in his pocket. But somehow he has not lived up to the mark in One day international Cricket, often throwing his wicket after a very promising start. Only in his second International match he played match wining knock of 85 runs against South Africa. Hard work, determination and an impeccable work ethic made him ICC World's number one ranked Test batsman in June 2008.
Kumar Sangakkara – A lecturer off the field
He is intelligent off the field as he is on it. He is the youngest and the only current player, who has given lecture 2011 MCC Spirit of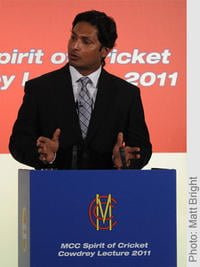 Cricket Cowdrey Lecture. That speech connects every cricketer's or lover's soul. With the speech Kumar Sangakkara has become a rare example of a sportsman who provided revelations on and off the field. Here is the best part of that lecture,
"Our cricket embodied everything in our lives, our laughter and tears, our hospitality, our generosity, our music, our food and drink. It was normality and hope and inspiration in a war-ravaged island. In it was our culture and heritage, enriched by our myriad ethnicities and religions. In it we were untouched, at least for a while, by petty politics and division. It is indeed a pity that life is not cricket. If it were, we would not have seen the festering wounds of an ignorant war." — Kumar Sangakkara, 2011 MCC Spirit of Cricket Cowdrey lecture
Kumar Sangakkar – Bleeds Class in Wicket Keeping
Kumar Sangakkara is an all-rounder in complete sense. From last few years he has been consistent enough to be called as one of the best batsman in international cricket. He brings the stability into the team, and a man to throw it all for a team's defense or attack, he has mastered both. Though he anchors the innings most of the time but he has played few aggressive knocks too. He is good as a sole wicket keeper too, many praises his activeness and ability to dive while keeping wickets for his team. Not only is he Sri Lanka's stylish batsman ever produced, also one of the finest wicketkeeper produced by country and some may call him the best captain for his country too. Talking about batting again, he has 8 Double hundreds on his name and one of the most unlucky cricketer to come close to double hundred twice and couldn't reach it because of other's fault. Last year he was stranded on 199* against Pakistan because his team got all out and before that a classy inning of 192 in Australia, where he was given out falsely.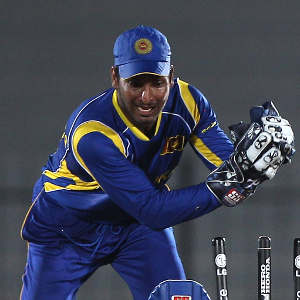 He is close to 36 now and I am sure he will have more double hundred before he retires. He is the most successful Sri lankan player in overseas too. Despite all crisis and issue with board and country he has always given his 100% along with his team during his captaincy time. Sometime I feel he is under achiever looking at his hard work and dedication which is transparent when he plays his stroke. Wonder if he had been a part of strong batting line up like Australia of 90's or India of mid 00's, things would have been little different. But still in a country like Sri Lanka which is still struggling to prove it's metal in the world, he has been a fantastic role model not only for Young Lankan fans but also for other nation's youngster. He is born with Steve Waugh's team attitude. If any team in this world really plays for their country it would be Sri lanka only and it was visible in his MCC lectures too about what it means to play for Sri Lanka and why they want to play for Lanka despite of lots of issues which don't seem to be minors.
As a Cricket fan I have enjoyed his batting a lot and for me he is the most prolific player ever produced by Sri Lanka. I wish him best of luck for his future endeavors. A last line with which I would like to end this would be "As a batsman, Sangakkara exudes class, A Perfect Gentlemen with Grace"