Life is not easy for Indians in Mandela's land, we are talking about Cricket
His greatness cannot be described in mere words and his quest for peace on the South African soil had been the strongest reason behind return of cricket in South Africa. On December 8, 2013, Team India and South Africa will step on the field for the first time after the demise of the great Nelson Mandela and life is still not easy for the Indians on South African soil when the talk is confined to the 22-meter long strip amidst the green surface.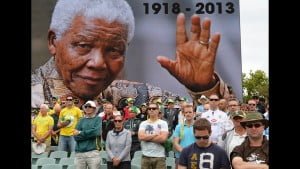 In pursuit of their first win over the hosts after suffering a humiliating defeat in the Wanderers, Indians can't find a better inspiration other than the words of late Mr Mandela when he said,
"The greatest glory in living lies not in never falling, but in rising every time we fall."
For Indians there is not a particular area remaining to be worked upon. Team needs to recollect itself as a whole and every player is required to give more than his 100% in order to match the intensity of the brutal attack by South Africans, be it in batting or bowling. When we talk about recollecting the team, it implies to regaining the confidence and belief in each player and converting that into the demonstration of a game where the team would perform as the world champions.
Batting Woes:
Talking about batting, as all the former players have been saying, top order needs to spend some time on the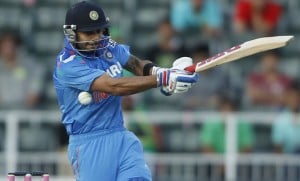 crease and when we talk about spending time, it never means puking at each ball in the area of off stump or outside off stump but actually it means spending time in the middle wisely by keeping down wrist at the perfect moment and then playing upon the merit of the ball.
Hosts may have the service of likes of Dale Steyn and Morkel but Indians need to realise that they too possess players like Rohit Sharma, the one among only three double centurions in ODI and then arguably the best batsmen in current era; Virat Kohli and a grievous Jatt from Delhi, Shikhar Dhawan. And then Yuvraj and Dhoni are also there to provide the balance in the middle.
Bowling Woes:
Bowling department needs serious renovation by making the bowlers realise not to bowl short and away from the line of off stump when they are playing in South Africa, the land of Steyns. Death bowling looks like coming from the street cricket in the rural India. World champions are not expected to perform like this when it comes to bowling in a bowler-friendly zone. Indian bowlers are capable enough to handle the pressure and talented enough to produce few gems of the performance.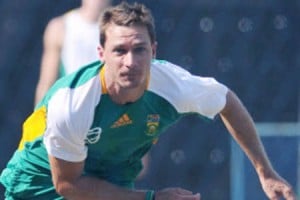 What they need is some guidance and inspiration.
A senior batsmen or bowler in the team would have helped majorly in such conditions as a new brad may not be able to tackle the problems with wet ball in such conditions. Indian team needs to believe in themselves and we need to believe in them. Team needs energy and our combined energy of a billion Indians is all they require. So let's stop blaming the selection panel, bowlers or batsmen. Instead let's cheer it for the team and make them believe in themselves, in their position as World Champions, in their strength in batting and in their talent in bowling.
Rest the legend, Mr Mandela only said, "It always seems impossible until it's done."