Rohit Sharma had been struggling from a long standing shoulder problem. He has been ruled out due to the shoulder problem coupled with a fractured finger he sustained during the previously concluded tour of England.
Rohit will visit National Cricket Academy, Bengaluru later this week to start his rehabilitation program. Rohit Sharma will be ruled out of cricket action for atleast 4 weeks. There is a serious doubt over his availability for the series against West Indies next month.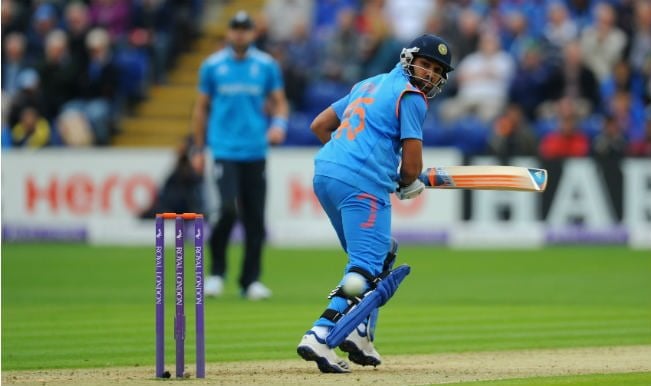 Rohit Sharma was the captain for Mumbai Indians in the last IPL. His absence means that they will now have to select a new captain for the big tournament. Harbhajan Singh, who led them to a Champions League win previously is said to be the strongest contender for the role of captaincy. Mumbai Indians will not look to experiment with this since, it is a big tournament and would not like to experiment much.