ESPN Cricinfo awards 2013 recognised Indian maestro Sachin Tendulkar as the 'cricketer of the generation'. The jury which voted Tendulkar comprised of 50 members from different fields related to cricket. Awards ceremony was organized by ESPN in association with Renault and Free Classifieds in India, in Mumbai on 14th  of March 2014.
Before the awards ceremony took off, a press conference was addressed by Former Indian captain Rahul Dravid, Former New Zealand captain Martin Crowe and Sambit Bal, editor-in-chief, ESPN Cricinfo. Martin was all praise for the cricketing performances by all the teams throughout last year. Rahul though expressed his grief over bad things that happened during the year 2013. He was referring to the IPL spot fixing saga that created havoc in the cricketing fraternity especially Rajasthan Royals, the team led by Dravid himself.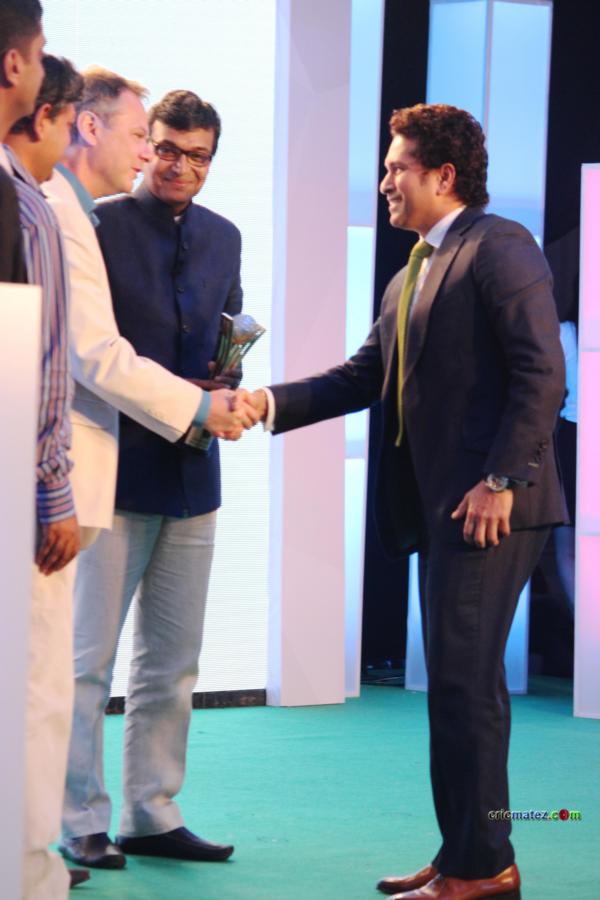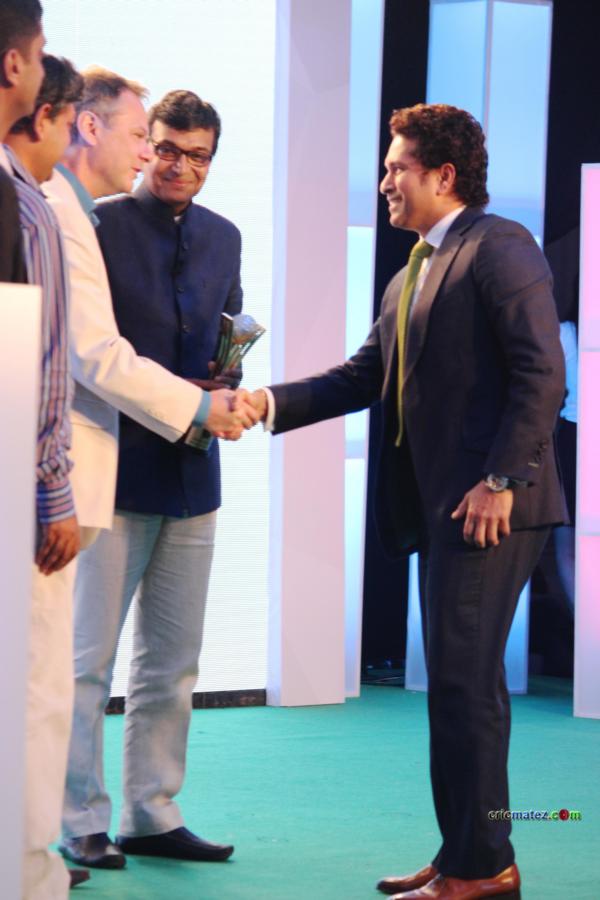 When asked about the famous Eden Garden marathon exactly 13 years ago on same date, proud Dravid considered that innings to be the one for which he and VVS Laxman would be remembered. He mentioned the importance of that innings as an innings which helped in uniting the Indian team and formation of a strong team that could boost the confidence level of every player. He felt, had that match not be won, Indian team could have collapsed.
Later during the awards ceremony, Rohit Sharma and Shahid Afridi grabbed the ODI batting and bowling title respectively while in tests Shikhar Dhawan and Mitchell Johnson were bestowed with titles of batting and bowling performance of the year respectively.
ESPN Cricinfo which completed its 20 years of glory last year has been phenomenal in keeping the cricket alive through digital way of coverage. Started in 1993 by Simon King and Badri Seshadri, Cricinfo was acquired by Wisden in 2002 and ESPN overtook it in 2007. Since then cricket world has been through a digital revolution and even maestros like Tendulkar and Dravid accepts the importance of ESPN Cricinfo in their life.
Rahul Dravid was honored with 'Cricket for good' awards powered by Renault for his involvement in various activities to promote cricket and other sports in India.
Tarak Sinha, a coach from Delhi was conferred with 'Contribution to Cricket award' for his immense contribution to cricket for producing 11 international players and more than 100 first class players during his journey as a coach for last 40 years. A humble and down to earth person, Tarak Sinha is fondly called 'Ustaad Ji' by his students which include Aakash Chopra, Anjum Chopra, Atul Vaswani, Ashish Nehra and many more.
The only people's choice award, debutant of the year was won by Shami Ahmed for his strong arrival on the interational circuit in the start of 2013.
Andy Zoltzman, a famous name in international cricketing circuit filled the hall with his strokes of laughter throughout the ceremony.
Film actor Rahul Bose, former Indian cricketer Ajit Agarkar were among the other celebrities attending the event.
Cricmatez.com expresses its immense pleasure to be a part of ESPN Cricinfo's blogger's network.