After the departure of the best player in the Premier League in Gareth Bale last year, La Liga has come back to take another star in Luis Suarez this year.
Tottenham acquired a lot of money for the sale of their talisman and while they reinvested it imminently, they didn't exactly do it smartly. It's not like Andre Villas-Boas made bad signings though – some of them were very good ones like Christian Eriksen and Vlad Chiriches for example – it's just that he made too many.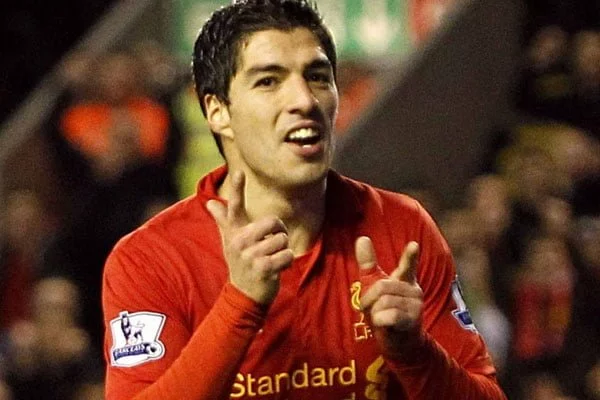 Brendan Rodgers' Liverpool must make sure to avoid the mistakes of Tottenham following the sale of Bale where they acquired too many players which rather than compensate for the loss of Bale, actually hurt the stability and balance of the team. This weakened Spurs and resulted in the eventual sacking of the Portuguese coach after a 5-0 home loss to coincidentally, Liverpool.
As Arsenal manager, Arsene Wenger – who was criticized for not bringing in many players ahead of the 2013/2014 season – was rightly vindicated, he mentioned, "In our job, there is a technical risk when you buy more than three players as you unbalance a bit the stability of your squad. It's always difficult when you bring so many players in to predict how well they'll do. You have to find a way to integrate."
And that is what Rodgers must do. Having sold Suarez for £75 million, the Liverpool manager has brought in the likes of Rickie Lambert, Adam Lallana, Lazar Markovic, Dejan Lovren, Divock Origi and Emre Can for approximately £89 million while Javi Manquillo has been brought in on loan – quite the number of players, Rodgers will have to integrate them efficiently and build new team chemistry – and are there are many more big name signings planned if the transfer rumours are to be believed.
While these are many signings, Rodgers has rubbished claims that Liverpool will follow in the same direction as Spurs.
"It's a different club and different vision we have here. At Liverpool, there's a strategy behind what we are doing. We talked a lot with our recruitment team last season, knowing that through the summer we needed to improve the depth of our squad."
"Clearly we were not strong enough last season in terms of numbers and quality. We always planned to bring in a number of players, hoping we were going to be in the Champions League, so it would give us the opportunity to challenge on all fronts. The new players know their roles and we hope they can develop in the future as well. So far, the integration has been smooth."
With the return of Champions League football, these signings do bode well for Liverpool's squad and their strength in depth, however, compensating for the loss of Suarez is a different matter altogether. After all, the Uruguayan scored 31 goals last season and let's not forget his creative side where he chipped in with 12 assists. And even if his numbers do get replicated by the new signings, what happens when a moment of brilliance is required in a crucial game?
It's fair to say that Liverpool have also not signed a real world beater so far – Markovic has potential, Origi has been sent back on loan to Lille, Lambert is a plan B backup option, Manquillo will be a backup defender while Lovren and Lallana are the only real signings who will be in the first eleven. In that sense, there isn't too much of a change. Lallana has played with the likes of Daniel Sturridge, Steven Gerrard and Jordan Henderson so there is already a bit of chemistry there.
And while Suarez scored a lot last season, it's easy to forget that Sturridge scored 24 goals in 33 games – he'll only improve and will no doubt, relish the chance to step up to the plate with added responsibilities. It might be asking for too much to get another title challenge at Anfield but if Rodgers' strategy works out and as he's been saying, if the integration of the new players has in fact gone smoothly, there's no reason why Liverpool can't stay in the top four and deliver some good performances in the Champions League.
But as always, the risk of adding too many players still looms, especially as Rodgers has mentioned that Liverpool's summer business isn't over yet.