By now Football fans have had the breather to soak in the festivities of the last footballing season and the retirement of what most pundits would call the greatest manager in Manchester United History (if not English Premier League History). I have never claimed to be an avid football fan, I can't even play the game. My association with this sport has been tumultuous at best, but one thing I do know is; Manchester United and their manager Sir Alex Ferguson.
I was never there when he began his career as Manager to a team languishing at the 22nd position or when his men in red won the first ever English Premier League. All I know about Manchester United and Alex Ferguson is through watching the few games I had the luxury of watching or reading the tons of interesting articles I had the pleasure of reading.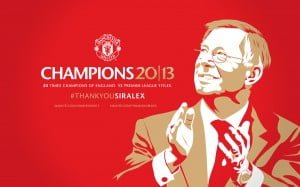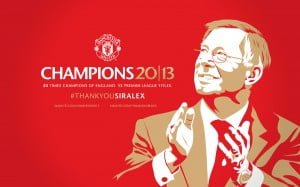 My knowledge as aforementioned is limited, so forgive me if I ever make a mistake in this article; this feature of the Top 27 Moments of Sir Alex Ferguson as the Manager of Manchester United (which apart from number one are not in a ranking order). My opinions derive from my personal research and a few years I spent engrossed in this game. So sit back and enjoy.
27 Moments for 27 Years of Sir Alex Ferguson at Manchester United
27) Party Crashers!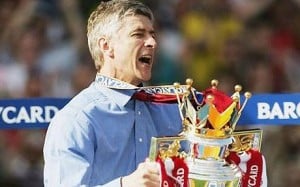 The 2003-2004 Season of The FA Premiere League could not have been better for London team Arsenal, they were the second team ever to complete a no-loss season in English Football history. As such they were touted favorites for the coming season, a 48 no loss streak came to a halt when Arsenal were defeated by top-tier rivals; Manchester United. The Red Devils rained on Arsenal's devastating parade of victories, they might have ended the Season on a just okay third but Manchester United took one record home on that day and all thanks to the most expensive teenage footballer (at that time) Wayne Rooney.
26) Devil on Field
So this is one of those moments that isn't cited for but there are claims that it has occurred, Alex Ferguson donning the Red! Yes, it is noted that during a friendly tour between the Bermudan National Football team to England, the team alongside celebrated County Cricket club; Somerset, played friendly matches with men in Red and for the fun of it Alex Ferguson took to the pitch. It's a fun fact to know that the Aberdeen champion had also played for the team he will live in iconography of.
25) Knighthood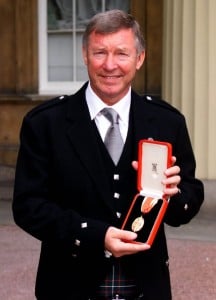 Post what is considered Alex Ferguson's greatest achievement with Manchester United (a moment you will see later in the countdown), he got the suitable Sir placed before his name. Queen and Country celebrated the achievements of an icon, when Alex Ferguson was honored with Knighthood in 1999. While we can make near accurate guesses, it's hard to say how truly Sir Alex felt on that day. So let's hear it from his own mouth;
"I am delighted and honored. I see this as an honor not just for me, but for the people who have supported me through my life and made me what I am. If my parents were still alive, they would be very proud. They gave me a good start in life, the values that have driven me, and the confidence to believe in myself"-Sir Alex Ferguson, BBC News 1999
24) Dwarfed by Giants
This will be an odd moment to place on the list, considering it consists of heartbreak for Manchester United and Alex Ferguson himself. After having won the UEFA Champions League from fellow English rivals Chelsea in 2008, Alex Ferguson's boys would go on to qualify to the finals another two times (now known as the last two chances Alex Ferguson had at the big one) in 2009 and 2011. Both times they would have to cross the barrier of the Catalan Giants; Barcelona and both times they would fail. Even then Manchester could keep their heads held high knowing they had reached the finals in competitive fashion.
BBC analyst Alan Hansen stated it clearly "He would have claimed the crown with any other top sides had he been in charge of them." A poor but fruitful season for the team all thanks in big part to Sir Alex.
23) Fergie Time
What's Fergie Time?
Well it's the simple statement that the game is never over until Sir Alex Ferguson says it's over.
Through his period at Manchester United, Alex Ferguson has had the luck (or guile) where in losing situations his team miraculously comes through thanks to the added injury time. Many have accused this injury time to be slightly or vastly (depending on opinion) increased by referees whenever Manchester United are on the losing end, the time allows them to surprisingly make a quick comeback and steal the match. Negative connotations aside, jealous fans need to realize that Manchester United are just that better than any other team.
22) The Rant Heard Around the World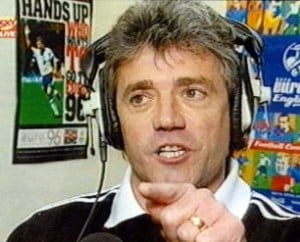 Sir Alex Ferguson is famous for playing mind games with his opponents (spoiler; this is a moment on its own in this list), but one such game was very special. The 1995-1996 season had some exciting moments and this was one of them, Alex Ferguson would go on to accuse other teams of 'cheating' as they played their best against his boys while taking it easier on Newcastle (the team on the heels of table toppers, Manchester United).
The comment whipped up a storm of controversy as then Newcastle manager Kevin Keegan lost his cool and stated in fury 'I will love it if we beat them' on National Television. The season ended with Manchester United becoming the first team to win the Double (League Title and FA Cup) for a second time.
21) Shirt Change
The same season saw one of the most awkward moments in Football History, during their away match against Southampton at half time Alex Ferguson ordered his team to change their kits. Problems were cited from Southampton having a similar grey shirt, to the foggy weather making it impossible to spot players to the absurd yet superstitious fact that Manchester had been on a losing streak wearing the grey away kit. In came in the blue/white kit which became a novelty item, while the grey kit stood for a while until being retired after which United went on to win the title. What do you know? Superstition does work!
20) Signing Sprees
Through his career Alex Ferguson has signed on some really talented choices to don the red. In his wily ways he made teams part with players that would go onto becoming figures of legend in Manchester United history. From Eric 'The King' Cantona to Cristiano Ronaldo and from his long sought Henrik Larsson to the surprising Michael Owen. Some signings took tough measures that Alex Ferguson has become famous for while others were easily willing to join the prestigious team with a well-respected manager like Alex Ferguson. From each player young or old he got the best, this is a true mark of a coach who can utilize or mold talent from his players.
19) Leap of Ten
No matter how many years Alex Ferguson has managed Manchester United, there has always been a starting point when he'd began his task to make Manchester United one of the best football team in the world. That year was 1986, Alex Ferguson accomplished the incredible feat ahead of him to take the team from the second last position into a respectable eleventh, a jump ten spots higher. While the season may have not bore fruit in physical means, it was a start to go by. Not to mention the barrier of the poor fitness and alcohol abuse reported about his senior players.
18) O'Captain My Captain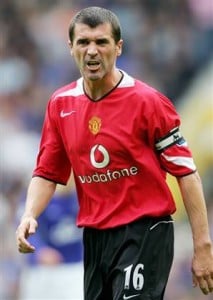 As important a Manager is to the team, a Captain also is a vital aspect. As such Alex Ferguson's uncanny ability to sign some talented players (see 20) came handy when in 1993 he bagged Roy Keane from Nottingham Forest. A Captain and the Coach have to be in sync and nothing was more true than in the case of Keane and Alex Ferguson. Their competitive spirit and need to win is what drove the team to some of its greatest successes. As the King left the team, Keane would pick up the mantle of captaincy and from 1997-2001 take this team to new heights. Roy Keane didn't particularly start of well with an incident causing him to miss his first season at the helm, but seeing his team lose the Premier title Keane bounced back and led the charge.
His first big success came in the form of a treble (later on this list) with the FA Premier League, FA Cup and UEFA Champions League. This followed the completion of a Premier League hat-trick. Sure Keane was at times a notoriously controversial player, but there's no denying his captaincy and chemistry alongside Alex Ferguson made Manchester United footballing giants.
17) Gunning with the Gunnar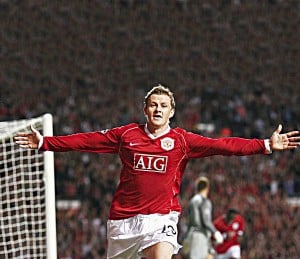 No, this has nothing to do with Arsenal (who are lovingly referred to as the Gunners), This has to do with a young sensation and now icon known as Ole Gunnar Solksjaer, back then a relative unknown Gunnar would go on to become a specific weapon for Alex Ferguson. Alex Ferguson with his wiliness constantly brought on Gunnar as a substitute, and miracles occurred.
During arguably the best season for the Red Shirts, Gunnar would be brought in 12 minutes before the games end against Nottingham Forest and end up scoring 4 goals. Call him the 'Baby Faced Assassin' or call him the 'Super-Sub', his style identified why good players are utilized as great players (at the right time) by insightful and superb managers like Alex Ferguson.
16) Taste Of Europe
In the 1990/1991 European season, UEFA lifted its ban on English Teams participating in the UEFA Cup Winners Cup post the Heysel disaster of 1985. Manchester United qualified having won the prestigious FA cup, it gave the team a chance at European glory. Alex Ferguson took his boys to the big one where they beat Barcelona, going on to become the European champions of back then. A first time success for their manager, Sir Alex Ferguson.
15) Baby Boys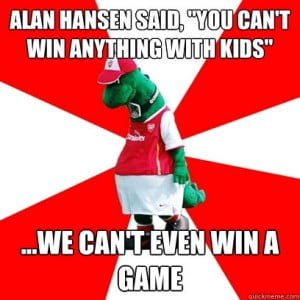 There is one statement BBC Pundit Alan Hansen will remain in infamy for;
"You can't win anything with kids."
The 1995-1996 season began with Alex Ferguson selling off his most experienced and senior players in; Paul Ince, Mark Hughes and Andrei Kachelskis. It was expected that he would buy other players in return, but instead Alex Ferguson promoted some youth players instead. Considered Bold by experts, stupid by Fans and Hansen but even still confidence by Alex Ferguson, the move paid off.
Their opening match was a 3-1 loss against Aston Villa which prompted Hansen's quote, but from there the young team would go on to have a five match winning streak eventually culminating in a Premier League title victory (see 14).
These 'Kids' now hold an esteemed position in Manchester United footballing history and will be mentioned later.
Sir Alex Ferguson Moments
14) Comeback Kings
The same season as the Red Devils were dubbed 'Kids' was the same season where Kevin Keegan lost his cool, but most importantly it was the season where Manchester United made a vibrant and miraculous comeback to win the title. As the team made some stirring news with victories through the first half of the season, in December they began to go into a slump. Eventually a slip up be Newcastle would finally see Alex Ferguson's boys bring the trophy home.
13) Giggs, Giggs Will Tear you apart…Again!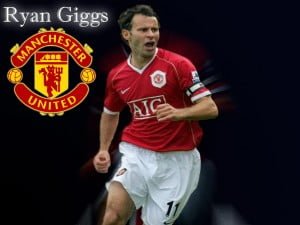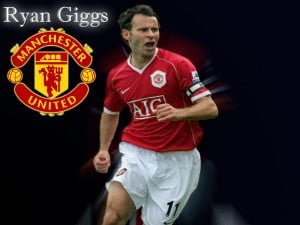 If there is any player equal in legend at Old Trafford to Sir Alex Ferguson as a manager, then it's Ryan Giggs. Some of the biggest moments in Manchester United have included the two-man tandem of Manager and Player, Giggs has been the pillar for Alex Ferguson in the team. His contributions are immense and for many fans of the game, they are widely known. One such accomplishment birthed the tune number 13 is the namesake of; Giggs Will Tear You.
He literally tore apart the Arsenal defense and attack in the 1999 FA Cup Semi-Final, Giggs swerved past the attacking half of the Gunners, embarrassed the defense and scored a dramatic stunner of a goal to seal victory for his side. It therefore comes as no surprise why Alex Ferguson trusts such a wonderful player to carry this team through.
12) Premier Winners
The modern Premier League was set up in the 1992-93 English season, this was the first win at the top-tier level in 26 years for the men in red. That Season Sir Alex made a statement to the world, he was here to stay. Never looking as favorites the team would win the big one while also ushering in two players that have defined a portion of Alex Ferguson's career; the eccentric Eric 'the King' Cantona and the surprising wonder kid Ryan Giggs.
11) Double Hat-Trick
Having already won a hat-trick of premier league titles once (see 3), Manchester United would achieve the feat under Alex Ferguson once again between 2006-2009 seasons.
The first would come under a season of re-building, having been outshone by Arsenal and Chelsea in the few years, United would make this a strong comeback. The second was a relatively easy victory considering the season being one of the best in Manchester United history. Finally the 2008-2009 Season would be where Alex Ferguson and co. would repeat the three-peat etching Alex Ferguson's name in the record books as the only manager in English Football to have accomplished two separate hat-tricks of League titles.
10) It's A Brace
There was a time when The FA Cup was considered a hallmark for teams, when capturing it alongside the League Title meant true English Football glory (even though it still is, but slightly less prestigious). The 1993-94 Season saw a big leap for Alex Ferguson as a manager and his side as a team.
Manchester topped the table from start to finish, an admirable accomplishment. They then went on to trash London team Chelsea in the FA Cup final and therefore adding a double titles victory to Alex Ferguson's records as a manager for the reds.
9) Breaking The Blue Streak
Chelsea had been coasting superbly under the watchful eyes of Jose Morinho, having already won the Premier League twice back to back and also completing a Double with the FA Cup. At the cusp of a hat-trick in the 2006-2007 Season, only one thing stood in the way; Manchester United. The Red Devils crushed Chelsea's dreams and ended up champions thanks to the vigor and determination of Sir Alex and his men, even then Chelsea got a consolation with the FA Cup win against United.
8) All Hail The King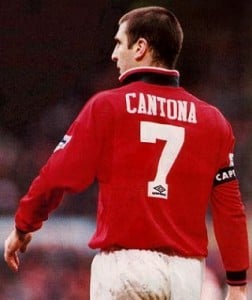 To most widely considered as Alex Ferguson's best signing for the men in Red. Eric Cantona was a relative mystery and a bargain buy from rivals Leeds United. His role was a major component in the success of United's first Premiership title, this title essentially assured that Alex Ferguson was going to stay and that the King would forever become a legend.
Cantona himself was a masterful player of the ball, his striking or passing were stuff to witness and admire. The King truly helped Manchester reign over English Football during his time.
7) Surpassing the Superior
If there's any rival that made a Manchester United boil it was…Liverpool!
Why?
Liverpool at one point dominated English Football, and by the time of the 2010-2011 Season they had 18 English League titles on their belt, Manchester United's last league victory had brought them neck and neck with the Anfield men. But then; Finally the reds got one over the, well the reds.
Alex Ferguson's Manchester United outfit won their nineteenth title and in doing so surpassed Liverpool and became the (solo) team to win the most English football league titles.
6) Ultimate Squad secures Ultimate Championship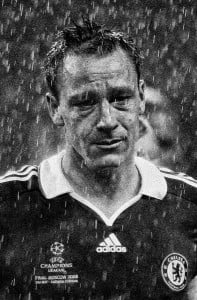 Alex Ferguson noted that the team he had won his second UEFA Champions League with and delivered a hat-trick of title with was his most Ultimate Squad.
For me personally this is my favorite moment, as I said I'm not a big soccer fan but this season and this final was when I was really into the sensational sport. Manchester United went on to win the Champion League, the icing on the cake; it was against English rivals Chelsea in a nail-biting penalty shoot-out.
The poetic justice, as this victory marked the 50th Anniversary to the Munich Air Disaster that devastated the team and the 40th Anniversary of their first European title victory.
Plus just watching John Terry cry always makes me crack a smile.
5) Call it Passion, Call it Ruthlessness
If there's one thing Alex Ferguson does better than manage, then it's play mind games (mostly on other managers). His ambition to win and the drive for the game just makes Alex Ferguson a dangerous opponent to trifle with, just ask Kevin Keegan.
At times it can be a negative trait, but eventually it's what makes Sir Alex such a force in Football. His pressurization of referees and the subsequent rants of a number of managers (notably Benitez) regarding this remains in infamy. It is a part of Sir Alex Ferguson's legacy that I'm sure Manchester United fans wouldn't want to forget.
4) Farewell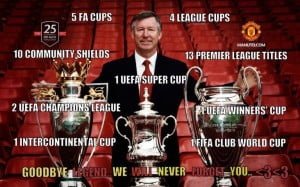 Obviously this moment had to be on the list. It has been nearly a month since the shocking announcement and for some the idea still resonates heavily. Alex Ferguson had done so much in his career with this team, he has molded into a trophy winning machine and a part of footballing history long after he is gone.
What better way to leave than dominate the Premier League. Sir Alex's achievements can never and will never be forgotten. Thank You Sir Alex.
3) Hat-Trick
The first hat-trick of League titles beckoned a major moment and what was essentially the golden period of Sir Alex's career at Old Trafford. Form the years 1998-2001 Manchester United would go on to dominate the Premier League and even Europe.
The first trophy was part of the treble (see below) that made Manchester United the most valued Sporting brand at that time. The second in 1999-2000 saw United win with a stirring margin and only three defeats. Finally the 2000-2001 season saw the team complete the Hat-trick for the first time ever in Premier League history.
2) The Young and The Bold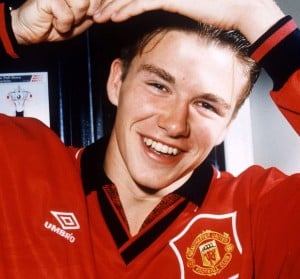 I have talked about the multiple smart signings he made and the time people chastised him about using a youth based team, all this leads to Alex Ferguson's clever intuition and logic of knowing when a youth player is ready to make it into the big leagues.
It was his teen selection Ryan Giggs that has become the biggest legend in the red, his confidence in the 'Kids'; Gary Neville, Phil Neville, Nicky Butt, Paul Scholes and of course David Beckham that made Manchester United double champions and a club to be feared.
The same success he created in young players he got a chance to mold from other clubs; whether it be Wayne Rooney, Van Nistelrooy or Cristiano Ronaldo.
1) Treble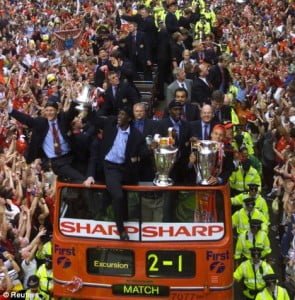 From my research and personal analysis, I came to the conclusion of the best moment in the 27 years under Sir Alex Ferguson is:
The 1998-1999 Treble accomplished by the Red Devils. The most unimaginable thing occurred when Manchester and Alex Ferguson went on to lift the European title in 1999, few clubs back then could have claimed to have completed this daunting task.
The season was full of twists and turns, Manchester barely secured the Premiership against rivals Arsenal. They then went on to take out Newcastle for the FA Cup, in a tournament highlighted by Ryan Giggs aforementioned special strike.
Finally came the task to win the UEFA Champions League. Manchester United were on the ropes against Bayern Munich, until a Sheringam goal tied the match and iconic 'super-sub' Ole Gunnar Solksjaer saved the day. Thus giving Manchester United the taste of ultimate glory, and an epic placing in Football history.
Thank You Sir Alex Ferguson
This is My list, it isn't in a particular order except for the Top Five moments. All I have to say once more is: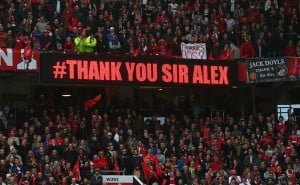 The World can't see another manager like Sir Alex Ferguson in the future.