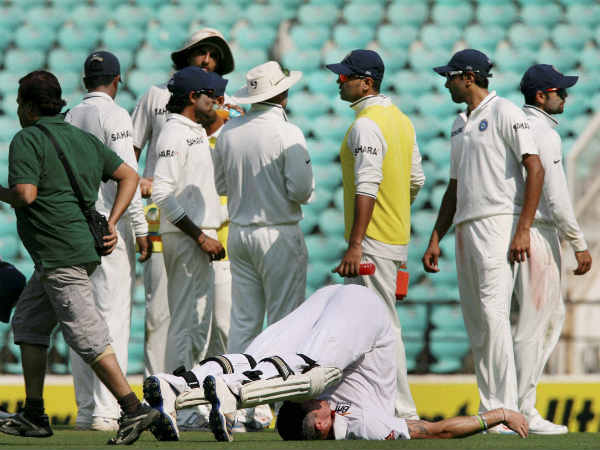 While the entire 120 billion Cricket Experts in India would have by now done their disections as to why India failed in the last 2 Test Matches, let me tell you there is a Test Match still to be played in the Orange Capital of India. After getting a taste of their own medicine, India will now look to square the rubber in Nagpur. Any sensible Cricket lover would agree that it was poor shot selection in the 2 Test Matches, which caused us an embarrassment. As Indians we all are hurt by these 2 defeats, more so becasue these defeats came in India from a team which traditionally is NOT considered to be good at spin!! But boy didn't they play well? I think Cook's dogged double at Wankhade & the century in Eden Gardens is by far the best I have seen in the last 20 years by an Englishman, (yes better than Gatting's 183 in 1993). Their spinners have bowled the "Test" line & not the T20 line. A few people have started calling for Dhoni's head & Tendulkar's retirement!! I am surprised who will lead in Dhoni's absense? Most of the top players are not in the greatest of forms & not sure if Sachin's retirement would solve our batting woes overnight. I agree he too has been short of runs, but so have been the top 6. Our best batsman since the last 18 months, Kohli too has struggled!!
I firmly believe little bit of "Pep Talk" from the selectors or senior Cricketers would help, I personally believe it is question of Temparament. Test Cricket is hard, it will test you in all possible ways it can. 2 good sessions from our top batsmen can set up a much deserved victory for all of us. Who knows?? After all Cricket is a great levellor!! Cook might get a duck & the law of averages might catch up with him. Lets wait with hope & faith, after all hope sees the invisible!!
Good Luck Team India.