The Curious Case Of The 67th ASHES Battle
July 10 will mark the beginning of a battle between England and Australia, a battle called 'The Ashes' which has been fought by them since 1882. In a way, 'The Ashes' is a very important 'Tournament' for both these nations. Calling Ashes a 'Tournament' instead of a 'Series' would sound a bit perplexing to some. But, in reality, it's like a tournament only as it goes on for around two and a half long months which is quite similar to the time required for a world cup to take place.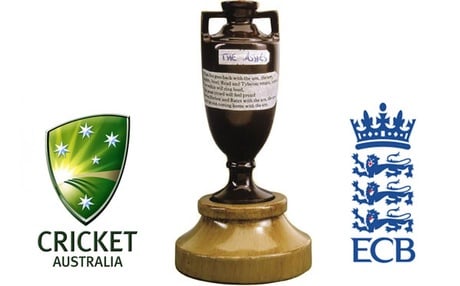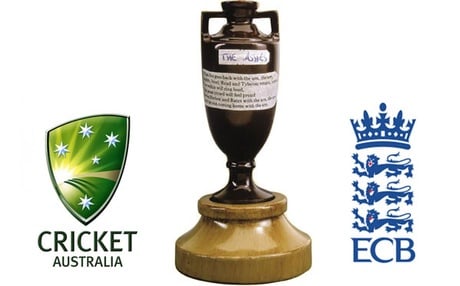 Strange but true. In its last 5 battles, England have lead the charts 3-2 and this time too they have a brilliant chance to add onto them. They look a very formidable side in almost all departments and have very less reasons to worry about. My playing 11 for them would be:
1. Alaistair Cook(c)  2. Nick Compton  3. Jonathan Trott  4. Kevin Pietersen  5. Ian Bell  6. Joe Roots 7. Matt Prior(wk)  8. Stuart Broad  9. Graeme Swann  10.  James Anderson  11. Steven Finn
Reserves:  Jonny Bairstow, Graeme Onions, Tim Bresnan, James Tredwell, Boyd Rankin 

The names in the lineup speak for themselves. From Cook to Trott to KP to Bell to Roots, they form a very strong batting lineup.The biggest strength in their lineup is the presence of a world class wicketkeeper batsmen in the name of 'Matt Prior'. He has been a relevation for them. His ability to score quick runs and save matches has been one of the biggest reasons of England's success in the Test Arena. The Bowling department lead by Anderson looks very potent and especially in their conditions they can destroy any batting lineup.
Their main reasons of worry are basically the form of Nick Compton and the fitness of KP. Compton didn't perform in the recently concluded home series against the Kiwis and that has lead the Cook and Company a bit to ponder about the batting lineup. But according to me, he should be given a proper go in the first few matches. He is a good batsmen and has shown his ability in the past by scoring daddy hundreds. So, he should be persisted with. But if he doesn't perform in the first few matches, it will surely pave the way for Jonny Bairstow to come at number 6 which will allow Roots to open the innings alongside Cook. The other reason regarding the fitness of KP will be of prime concern to England. KP, who is coming back from a 3 month injury layoff is expected to be in starting 11 for the first test match but his participation in all the 5 matches due to his fitness will remain a doubt.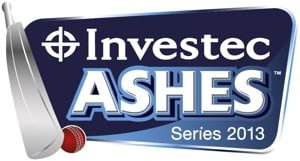 With respect to England, the Aussies look a bit shaky and have a lot to ponder about. Before going any further, I would like to represent my playing 11 for the Aussies:
1. Shane Watson  2.  Ed Cowan  3. Chris Rogers  4. Michael Clarke(c)  5. David Warner  6. Steve Smith  7. Brad Haddin(wk)   8. Peter Siddle   9. Mitchell Starc  10. James Pattinson  11.  Nathan Lyon

Reserves: Phil Hughes, Usman Khawaja, Jackson Bird, Ryan Harris, James Faulkner, Matthew Wade

Clearly, the Aussies don't look a great side. They have been very vulnerable in the past few months. The whitewash against the Indians and a disheartening performance in the Champions Trophy would have affected them badly. In their squad for Ashes, the presence of the 7 left-handed batsmen out of the total 9 batsmen's hasn't been a great move by the Australian selectors as because Graeme Swann is the biggest threat to the left handers and to play around 4-5 lefties in the playing 11 doesn't sound a great strategy at all. But, that's the way it is. Michael Clarke once said that this is the best they have. So to bring out best results, he will have to take out the 'best' from his 'bests'..i.e. for Australia to fight, they will have to open with Watson and Cowan. Watson is a pure opening batsmen and he along with Cowan can form a great combination. To add stability, Rogers would be best suited at number 3 because he is the most experienced of the lot in the English conditions and possesses that knack of batting for long hours. Clarke, the best batsmen in the side should bat at 4. The surprise demotion of Warner at number 5 according to me can do wonders for the Aussies as because on his day, he can smash any attack out of the park and also can score at a good pace. Warner followed by Smith and Wade would form a stable batting lineup that can score big runs. But it is only possible if and only if the opening pair of Watson and Cowan fires. The Bowling department lead by Siddle will have their work cut-out as because if Australia have to show a real fight, their bowling has to be tip-top. Tight-bowling along with sensible batting can help Australia in restrciting England.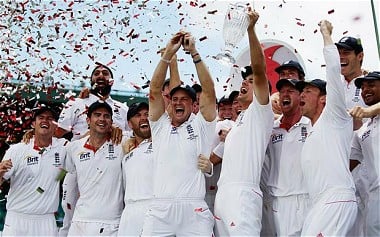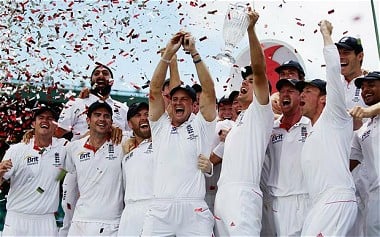 The Curious Case of 67th Battle can only become curious if and only if the Australians fight hard to beat England else, it will become a cakewalk for them to retain the Ashes for the third time in a row. I expect a 2-1 win for England but this can reverse too if the Australians show them that why they are called the 'Australians'. Get ready for the action guys.