9. Chris Gayle (Royal Challengers Bangalore) – 128* runs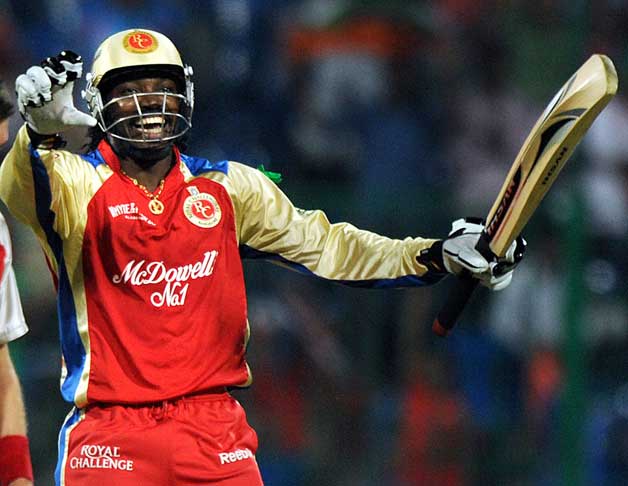 When Christopher Henry Gayle takes the willow in hand in the IPL, he blasts the bowlers so mercilessly that it becomes hard to differentiate the reel life EA Cricket 2007 game and the real life cricket game which is played on the field.
In IPL 2012, Gayle was at his all-time best and against the Delhi Daredevils bowlers he turned into a devil as he scored an awe-inspiring 62-ball 128 runs which propelled RCB to a gigantic total of 215 runs. His strike-rate was a whopping 206.45 while he hit 13 maximums and 7 fours in the course of this outrageous knock.