1. Virat Kohli (India)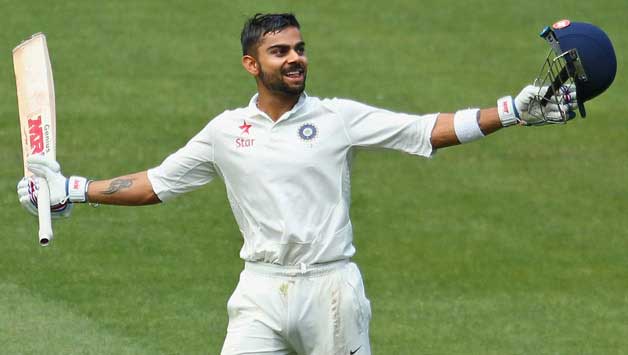 Kohli had the best year of his life as far as Test cricket is concerned. Under his able leadership, India didn't lose a single Test in 2016. But here we will be focusing on Kohli the batsman, who smashed three-double tons in 2016. The right-hander made his maiden 200 against West Indies though overall, he had an average outing in the Caribbean. But Kohli made a robust comeback with another double-ton, this time, New Zealand turned his prey.
However, he saved his best for India's biggest challengers– England. And in 8 innings against the tourists, Kohli marched his way to 655 runs at 109.16. In the first Test at Rajkot, he played a patient knock on the last day to save the Test for India. In Visakhapatnam, he played match-winning knocks of 167 and 81, especially the second innings was a gem. He made another important 80-odd runs in Mohali and unleashed his career-best of 235 at Wankhede to hand over India their best series win in the last 18 months.
Overall, Virat scored 1,215 runs at an average of 75.93 in 2016.
**ALL STATS ARE UPDATED TILL 26TH DECEMBER 2016.