Most Trolled Players- Troll Cricket XI
When some Cricketer is in form, it is easy that he is forgot for what he does. Because many just ignore that his good run continues and is in the purple patch for a while. The real pain of playing for the nation comes when you don't do some match winning performance for your team. All your past great things are forgotten and within one or two matches all your career is decided based on that. There is always someone at the back of you to prove they are better than you, Cricket is no exception to that. When you are in form, You have the best times of your life. Nothing is permanent except Change. Change is the one thing that keeps on happening to anything. When your are in this poor form, your mental strength as a cricketer is tested rather that anything. You need to believe that next day will be yours and forget what happened today. And when you are out of form is when Troll is started against you by some infantile fans. We bring you the players who have earned a place in Troll Cricket XI.
TROLL CRICKET XI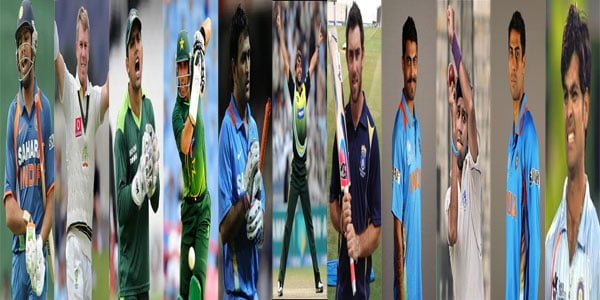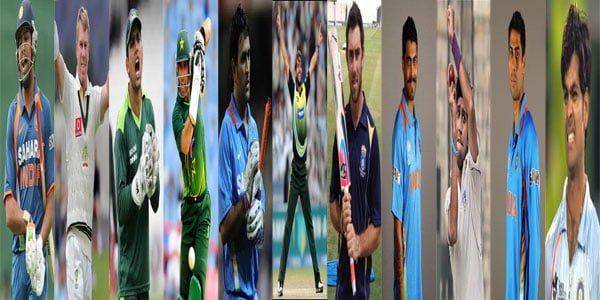 1. ROHIT SHARMA
Rohit Sharma is a Troll Maggi Star for INDIA. He is also Trolled as someone who fails when he represents his Country, but impresses everyone when he plays for IPL or any other domestic Tournaments. Being as a IPL winning Captain and Promoted to opening the innings these days, hope Rohit sharma does not need to Activate the Maggi mode ever again while representing INDIA.
2. DAVID WARNER
This pocket Dynamo as he is said, is also a famous Troll Cricket star for his ability to not play spin that well. Many may find him a surprise entry in this list. But his ability to play seamers well and most times fall for the spinners makes  him a reason for some people to hate him and Troll him saying that he is not a complete cricketer. Also his recent action against England's Joe Root where he punched Root's face generate more trolls against Warner.
3. KAMRAN AKMAL(W.K)
Wicket Keeping is an art. This is a skill that is difficult to coach. You need to have excellent reflexes, good hand-eye co-ordinations, amazing speed to became a successful wicket keeper and Kamran Akmal is being trolled as a worst Keeper for missing some catches. He usually does not disappoint his Trollers because more often then not, does drop a sitter and proves that he finds a place in our Troll Cricket XI. But PCB have shown great faith in this Lad. Hope he doesnt not do this more often than not in the future.
4. MISBAH-UL-HAQ
He is troll star for the only reason that he scores his runs in not a seemingly quick way. He is said as TUK TUK player for this reason and he is one that who continues to do so and get rewards for his team and him. But these jobless Trollers keep trolling him for his method of hitting and he keeps on winning his side matches the same way he usually does.
5. Mahendra Singh Dhoni(c)
Dhoni is the only captain who has more number of Trollers/haters in his own country. Dhoni too is Troll Cricket legend for they way he paces his innings in ODI Cricket and T20 Cricket and then lack of good knocks that he has not got in the Test level. A majority also Troll MSD, the Indian and CSK skipper for his unorthodox style of Batting. He is not a text-book stuff batsman, he has his own way of playing the shots that is disliked by many people, who want cricket to be played the way it is meant to be played.
6. SHAHID AFRIDI 
He is the Premier Troll Cricket great being called as the Maggi Man of the Pakistan cricket, for the same reason as Rohit Sharma is called so. This is because that when he goes to Bat, he is expected to be back to the pavilion within 2 minutes of his arrival. That was co-related expertly with the making of Maggi by some social networking sites and this grew viral through as many news go bizarrely fast via Internet than through Stupid box(TV).
7. GLENN MAXWELL
Money can make you a millionaire they said. It can turn you into a Troll Cricket star too. This poor fellow is victim of these kinds of teasing after this year's IPL auction, where the Defending Champions MI, bought him for 1 million dollar and he was fondly called as the million Dollar Baby for that. He was not allowed to play in the regular XI, so this became an extra reason for them to troll him. Atleast he finds a regular place in Troll Cricket XI.
8. ASHOK DINDA 
Lord Ashok Dinda is a Troll Cricket Legend because of the poor performances that he gave in every IPL match. There is a strange, but a true fact that, Every team that our Lord has played finished in the Bottom of the IPL for a majority of the times. And he is being said so that he plays for any team in the losing cause. Too harsh on him sometimes.
9. ASHISH NEHRA
He too is in same ship as Troll Cricket star with Dinda and is the perfect example of how people forget your bests and concentrate on your failure alone. He was a genuine wicket taker for India in the past. Just because of few bad performances in the recent years, you can  just say he has lost his Cricketing ability but you just can't say he is not the one to play Cricket itself.
10. RUDRA PRATAP SINGH 
Next Troll star is R.P. Singh. He is a case where only one no ball changed his entire IPL career and made him into this list. Regular followers will be aware of this let off by one of the leading wicket takers for INDIA in the inaugural version ICC T20 world cup in 2007. He is trolled to be bowling no balls when the opposition team need it that most.
11. RAVINDRA JADEJA
Sir Ravindra Jadeja, The Name says it all.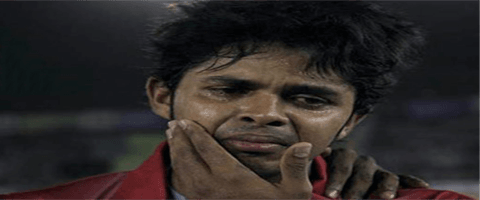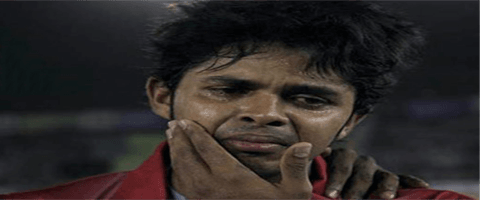 Since S. Sreesanth is arrested and banned for his involvement in the IPL Spot Fixing, he was not considered for our Troll Cricket XI.
These are players that are seriously Trolled around in the social networking fraternity. But all these players are serious talents in their own ways. To any fan, not only in Cricket, but in any other sports, Remember one thing
"IF YOU CAN'T SUPPORT YOUR FAVORITE PLAYER WHEN HE IS PLAYING BAD, YOU DON'T HAVE ANY RIGHTS TO BE BRAGGING AROUND WHEN HE IS FORM."
Disclaimer: Troll Cricket XI is a work of fiction and it should be taken with a pinch of salt.