Left arm pacer Zaheer Khan is back in the Indian team for South African(SA) tour scheduled at the end of this year. Coming back from a long exile after an injury and a slump in form, his recent heroics in domestic cricket earned him the place where he proudly belongs to.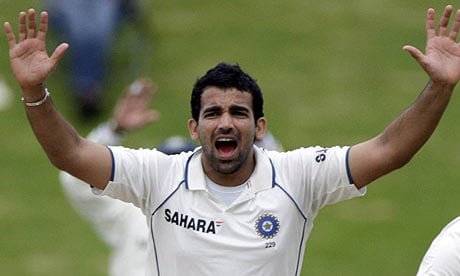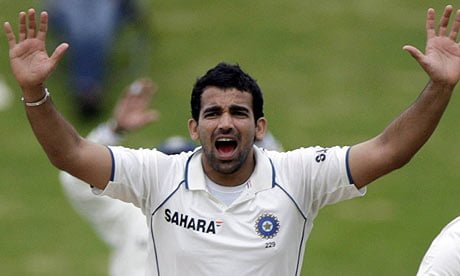 In quest of making a comeback, Zaheer along with Yuvraj worked immensely upon his fitness by training under top private trainer Tim Exter in France. And the result showed when both of them were named in the test and ODI team for SA tour respectively.
On other hand, players like Gautam Gambhir and Virender Sehwag were ignored while the selection committee retained new comers like Ambati Rayudu. Exclusion of Gambhir and Sehwag didn't go down well among the Indian cricket aficionados as former played a crucial knock of 155 in a recently concluded domestic game in tough conditions.
Players like Virat Kohli, Cheteshwar Pujara, Rohit Sharma will face the real challenge against Dale Steyn & co. on fierce tracks in their own den. Passing through a phase of magical form, the class and technique of the future trio of Indian Cricket team will be put to the real test as all of them have been heavily successful in the Indian Conditions or against weaker teams in the recent times. Shikhar Dhawan at top will have to ensure that team doesn't miss the service of Virender Sehwag as he has produced some promising innings on the domestic soil and has provided the team some brilliant starts.
Wriddhiman Saha is included as the second Wicket-keeper in the team. Ishant Sharma reclaimed his spot in the ODI squad despite his poor run with the ball in the series against Australia because of his brilliant performance on Sunday in a omestic match.
Much awaited South African tour will also be remarked as the first test series after the retirement of the messiah of Indian Cricket Sachin Tendulkar. A flow of emotions is anticipated among the Indian Cricket devotees and it will be a huge task for the newcomers to fill the huge void that Sachin has created post his retirement. Team management will also find it difficult in deciding the able replacement of master at no. 4 in the test squad.
Indian team may also miss the service of a senior batsman in tough away conditions as Mahendra Singh Dhoni is the senior most batsman in the squad in the absence of stalwarts like Sehwag and Gambhir.
Harbhajan Singh's international carrier also seems to be in its last phase as he was ignored again for such an important tour where his experience would have come handy for the new breed.
In bowling department Umesh Yadav has been chosen to assist Zaheer as his tearaway pace will be adjuvant on the fast and bouncy pitches on South African soil. Both the teams look balanced and promising youngsters will have to remain on their toe in order to cement their place in the team as this tour will be considered as a strong factor in deciding the permanent places of the players in Indian Test and ODI squad.
Indian Test Squad for SA tour:
Mahendra Singh Dhoni (C), Shikhar Dhawan, Murali Vijay, Cheteshwar Pujara, Virat Kohli, Rohit Sharma, Ajinkya Rahane, Ravinchandran Ashwin, Bhuvneshwar Kumar, Mohammed Shami, Zaheer Khan, Ambati Rayudu, Umesh Yadav, Wriddhiman Saha, Ishant Sharma, Pragyan Ojha, Ravindra Jadeja
Indian ODI Squad for SA tour:
Mahendra Singh Dhoni (C), Shikhar Dhawan, Rohit Sharma, Virat Kohli, Yuvraj Singh, Suresh Raina, Ravindra Jadeja, Ravinchandran Ashwin, Bhuvneshwar Kumar, Mohammed Shami, Ishant Sharma, Ambati Rayudu, Mohit Sharma, Umesh Yadav, Amit Mishra, Ajinkya Rahane