Every cricketing country has a culture from where certain kinds of prodigies come along regularly. For the Men in Blue, batting out the opponents has been an old-age mantra for guaranteed success. The production of ace batsmen in this country seems immortal. Every now and then, there's someone who surfaces, and rules the cricketing world like a king. In 70s and 80s, it was Gavaskar, then Tendulkar came and conquered, and now we are in the Kohli era.
These days, another Rahul, hailing from the same land as Dravid, has showcased immense talent and temperament to be counted among the next-gen batting stalwarts of the game.
KL Rahul has made the world take notice of him with his remarkable performances in the recent times. Many believe he is next Virat Kohli in the making.
Today, we take a look at 5 reasons which make KL Rahul the next big thing in Indian cricket:
1. Adaptability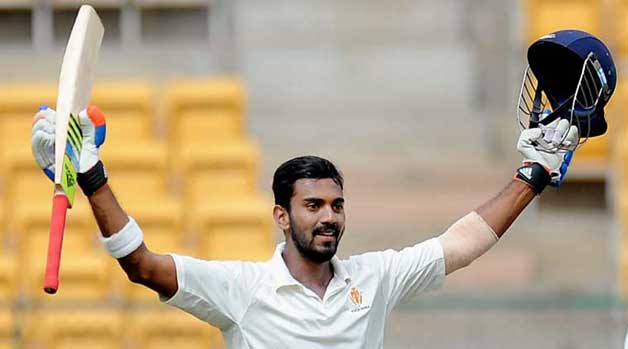 "When in Rome, do as the Romans do." Adaptability is one key virtue that helps you succeed in any walk of life and this Karnataka youngster has shown ample of that. From a typical old-school Test batsman who was found out in IPL 2014 to India's fastest and worlds second fastest T20I centurion, Rahul has evolved in leaps and bounds. The stylish right-hander is also the quickest (innings-wise) to register century in all formats of the game.
Despite adapting himself so well to the needs and demands of the shorter-formats, he hasn't compromised on his technique instead has made use of his white-ball skills to great effect in Tests. Mentally, he is very flexible and it shows in his game as well. He is one of the few from the current crop of batsmen, who look like specialist in all formats. The Mangalorean is also a part-time Wicket-keeper and keeps for his IPL franchise.