The entertainment league, IPL, is now over, and the pinnacle of all cricketing tournaments, the ICC Cricket World Cup 2019 is all set to start from 30th of May in England and Wales. This year onwards, the ICC will be conducting the tournament in the format called the 'round robin' in which all the teams will compete against each other once, and the top four sides will go and play the playoffs. So, consistency will be the key for teams if they want to get their hands on the trophy. The performances of the Indian and overseas players in the IPL has made the build-up to the multi-nation tournament even more exciting. The tournament this year promises to be one of the most exciting of all.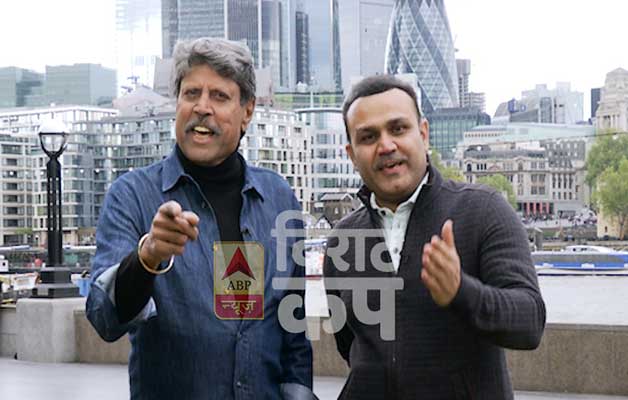 For fans around the globe, covering all the excitement and thrill, ABP News will be airing the series 'Virat Cup', that will be the one stop for all the exciting coverage, the news, the scores, the commentary and in-depth analysis of the performances of players and teams by cricketing experts like Virender Sehwag and Kapil Dev, bring all the updates from England and Wales right to the device next to you. Apart from the latest news and updates reported directly from the stands of the stadiums, ABP news and the experts will also take a trip down the memory lane, taking a look at exclusive memories of Indian Captains, and getting a deeper dive into the minds of the players who have made valuable contributions in making India the "super power of cricket" that it is now.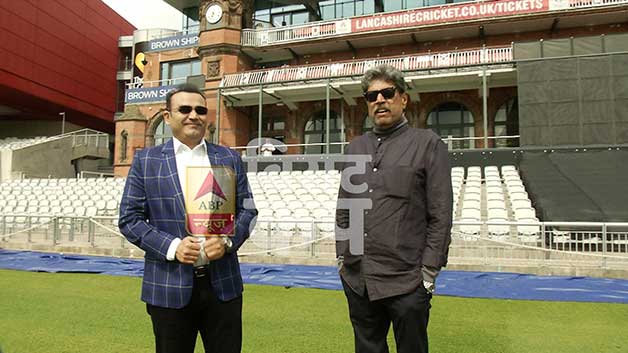 To add to all the fun and excitement, cricket experts like Virender Sehwag, part of the 2011 World Cup squad that won the trophy, alongside Kapil Dev, the man who captained the Indian Team to its first ever World Cup in 1983, will be present in the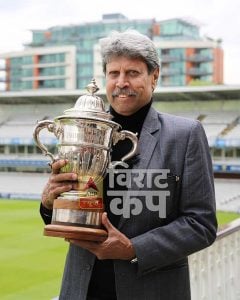 studios, giving the viewers a larger than life experience of the month long festival of cricket. Kapil Dev will also be travelling all the way to England to that iconic ground of Lords, reliving three decades of the World Cup spectacle with the trophy.
In order to fulfil the need of die-hard fans, who are always hungry for stats, the team of talented statisticians will be working closely with the studio to bring the most dependable and trustworthy stats, along with the news reporters who will be bringing all the behind the scenes coverage and special shows right to your screens from the grounds of Manchester and London.