In a country of 125 crore people, and cricket as the most popular sport, every individual at one point in his/her life once tries his/her luck at the sport. But, with such stiff competition and only 15 spots up for grabs, only a few individuals, who have the talent and manage to get their stars aligned at the right time are able to make it to the international squad.
Even those who are in, representing India at the highest level are prone to getting overlooked by the selection panel, as the people waiting for chances are ready to better their competition in every way possible. Legendary players like Virender Sehwag, Zaheer Khan and even Yuvraj Singh did not get a chance to play their farewell game in Indian colours, just because they weren't able to make the cut. Players like Subramanian Badrinath and Wasim Jaffer also did not get their share of chances to prove their worth before being kicked out and forced play domestic cricket and even ending their careers prematurely.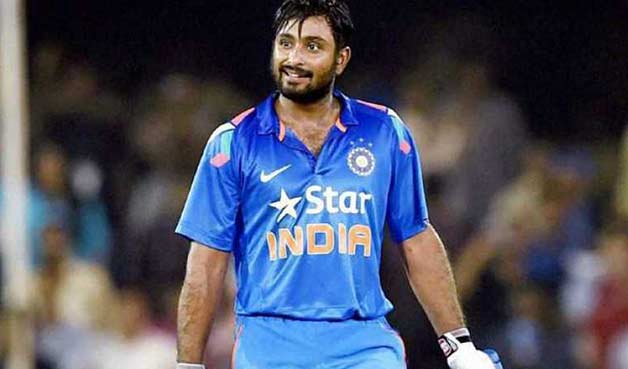 Recently, Ambati Rayudu, at the age of just 33 years of age, also decided to call it a day on his international career because he was overlooked twice for selection in India's World Cup squad, in spite of being in the list of reserve players. The first jolt came in when Rishabh Pant was named the replacement for Shikhar Dhawan and the second and the final nail in the coffin was the call up of Mayank Agarwal when Vijay Shankar was ruled out due to a toe injury. After he made his call, many great players expressed their discontent regarding the fact that the selection committee had no right to overlook such a talent, in spite of having underwhelming careers themselves. The argument is true to a certain extent, as Rayudu was one of the prime contenders for the number 4 slot in India's World Cup squad, but a string of average performances, followed by a nightmare IPL season put an end to his chances. Rayudu scored 1694 runs in ODIs for India in the 50 innings he played and was in good touch with the bat in the last home season.
It is not just him, players like Suresh Raina who had made a decent comeback in the T20 series against England and Harbhajan Singh, who had a decent IPL, are still waiting for a national call-up. Even Gautam Gambhir waited for two years for the national call up with the backing of some good performances, but was ignored throughout and finally hung his boots earlier this year.
With the assembly line of players providing some quality supplies, it is the duty of the Board to pay close attention to such talents and never let them go without providing them with sufficient chances to prove themselves. But, if the Board continues to operate the way it does, it will be difficult to stop some of the best of players from leaving the country and opting to play in foreign leagues which provide a better financial and grooming prospect than the Indian domestic setup.