Ashes Day 1 .. Because it's a Test Cricket !!!
With Good Morning, pitch suggested a good batting track for first 2 days of cricket, team batting first will score heavily. Toss – England bat first, what next what seems to be a batting track suddenly turns his head around, A Change in bowling by Clarke. Shane Watson who seems to be in different mind all together brings a delivery in to Cook, stuck on front pad Erasmus raises his finger & the celebration begins. soon Harris came off lords with two scalps with swinging deliveries. England left straddle 28-3 with Trott & Bell standing at the Crease. It was all Australia's game till that but with Jonathon Trott & Ian Bell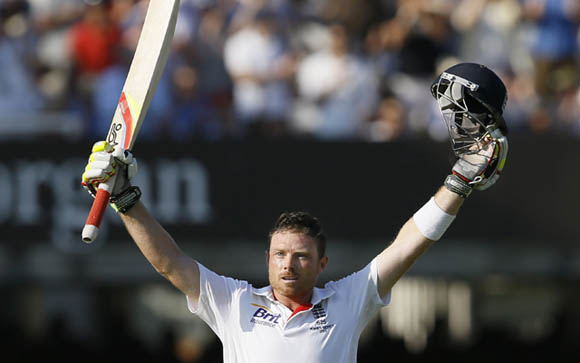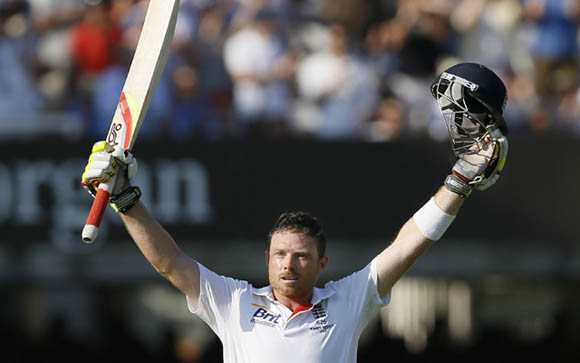 with there text book style batting they started building Partnership & took England to 127, before Harris breaks the barrier with a short pitch delivery to dismiss well settled Trott, it swung again in favor of Oz because its test Cricket. But coming man Bairstow was in different mind & started supporting Bell who seems to be in much their control then any of the player at the ground. Bell & Jonny steadied England's inning & gave em the much better control our game & with England crossing 250 with only loosing 4 wicket, all seems well. at 77th Over Clarke decided to bring a change in bowling, called up Steve Smith who once used to be Warne's replacement. And Suddenly the scenario changes because its a Test Cricket & there is no hold barred. at End of 77th Over Smith bowled a perfectly pitched leg break with a good fraction finding an edge of well settle & centurion Ian Bell's bat, and what good then it lands on captains hand, Gone. later after 3 over Smith gives a low full toss to Bairstow & he hits it back in hand of smith, And smith with dismissing two settle batsman bought England on back foot. Later again 4 overs after Smith dismissed Matt Prior the last hope for England. A Good flipper to dismiss Trott leaves England 283-7, and Cook did gambles & has sent Andersen to defend Stuart Broad. The Day Ends with England 289/7 (89 Overs). A perfect day for a Test Cricket with match turning in each spells & sessions.