Floyd Mayweather Jr. Looks to Pad Legacy Against Canelo Alvarez
It's still two months away, but Floyd Mayweather Jr. and Saul "Canelo" Alvarez will fight to unify their junior middleweight titles at the MGM Grand Garden Arena in Las Vegas.
Easily the best fight of the year, tickets were sold out less than 24 hours after they went on sale, but more about that later.
The fight is the second in Mayweather's six-fight 30 month contract with Showtime that will earn him in excess of $200 million. In his first fight for Showtime against Robert Guerrero, Mayweather was guaranteed $32 million.
Mayweather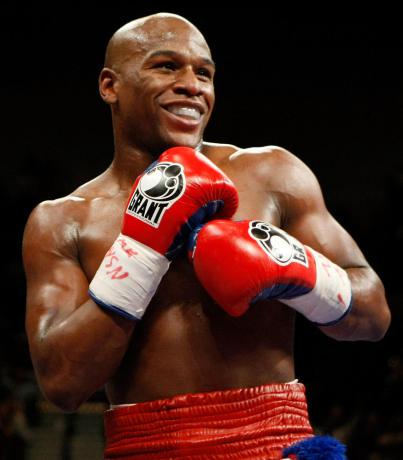 Mayweather comes into the bout with a 44-0 record with 26 knockouts,  although he has only recorded one knockout in his last five bouts, over a span of six years.
Unless Mayweather lands a solid punch, it's not likely that you will see Alvarez knocked out.
Mayweather has generated more than 10.6 million pay-per-view purchases and nearly $650,000,000 in revenue, earning him the well deserved nickname of "Money".
Alvarez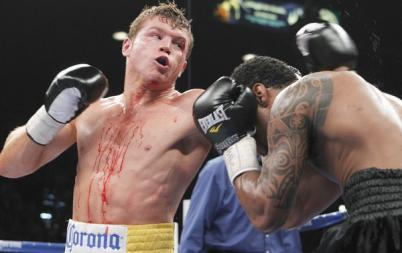 The pride of Guadalajara, Jalisco, Mexico Alvarez has a 42-0-1 record with 30 knockouts, so something has to give.
Clearly this is the biggest bout of Alvarez's career and while an undefeated record is impressive on paper, Alvarez lacks big fight experience, in a career that started when he was 15 years old.
Alvarez has defended his title successfully six times.
Alvarez will be throwing more punches and they'll be more powerful, but landing those bombs on Mayweather may be a challenge. Mayweather is one of the top defensive boxers in the history of the sport.
Barring a big time punch the fight is not likely to be over quickly, but it is a fight that the fans want to see and on September 14 it's going to happen.
The Winner is?
Mayweather, (36) thinks of himself as the best pound for pound boxer of all time, but in facing the 22-year-old Alvarez that legacy could quickly go by the wayside. He has been criticized for padding his record against lesser competition, something he will not have to worry about in this bout.
Alvarez is a capable challenger, and although Mayweather is favored,  outwards brings more than youthful exuberance to the match. He has a power right hand and could easily end Mayweather's night with a well-placed right hook.
The live gate will generate more than $18 million in ticket sales, which will be a record. Ticket prices range between $350 and $2000 and there should be a number of them available for fight fans and could attract more than 2.4 million pay-per-view purchases.
That would break the record set in 2007 when Mayweather outpointed Oscar De La Hoya.
The MGM Grand Garden Arena offers seating for 16,800 fans and has been host to numerous world championship fights. I have just picked up my tickets from ticketstub.
Fights like these don't come around often and you don't want to risk trying to secure tickets from vendors you can't trust.
The folks at ticketstub.com have been doing this a long time and any purchase you make with them is guaranteed. Your tickets will be delivered on time, and they will be authentic. We will take Alvarez in a ninth round knockout. What say you?
About the Author

James Smithers is simple guy who loves all sports including but not limited to boxing, football, baseball hockey. His second love in life is beer. In is spare time he likes writing and commentating on various sporting events across the country.