Defiance and Avalanche: India bled Blue
Not so long ago, we had written this Indian Cricket team off just after the selection process. The average bowling attack had not given any hope to hope for a miracle. The tag of invincible was long taken back.
India went into this world cup as a team with reputation. There were 14 individuals with different prowess. And there was a leader with a midas touch, proven time and again.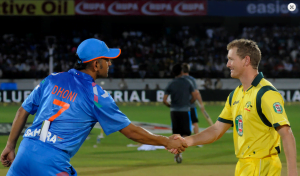 Almost 40 days down the lane, the things have been re-written. The theories have been proven wrong. The predictions have gone awry. The captain has a wide grin embellishing his face.
Did we notice the tears soaked into the drying skin, wrinkled with the expectation of a billion Indians? He was defeated in the middle. He was hailed in the eyes.
What Mahendra Singh Dhoni and his 14 mates did in last one month, even the Australian cricket team at their best in 90s and early part of 21st century or the West Indian giants of 1970s and 80s would have dreamt of doing. They won the first seven matches of world cup by bowling out the opposition. That with a bowling attack with its most experienced fast bowler having played 40 One Day Inernational. A bowling attack that had failed on the foreign soil. A bowling attack that was termed incompetitive.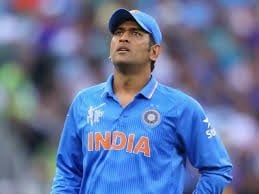 And we ended with a batting line up in which most of the batsmen hit at least a century. Whenever needed someone would take the responsibility and finish the job for the team.
Only if one would have taken the same in the semifinals along with the captain. But at the end, it is a game. Everyone has a good or bad day. Team wins or team loses. There are only two outcomes. And that's not the end of the life.
Cricket as inspiration
I would not limit to just cricket today. Let's talk about it at a broader perspective.
What did this world cup meant to an average Indian? It was about winning. And winning gives us joys that we crave for whole our life. A normal human being finds his happiness in little things. His happiness is more subjected to the sense of victory. Be it in his professional life or his personal life. He searches for such victories. He sees himself in those whose area of interest matches with him.
Cricket has always given India larger hopes. It has been the ultimate inspiration to any individual. We talk about sports as a recreational activity. We term it as another stress buster. We have sidelined it to a supplementary activity to academics.
But when I look at it as a sports aficionado, I find it as a meditation. Cricket for us have been an inspiration to tackle maximum of social problems that we cater to everyday.
In defeats I learn to accept it. In victories I find a message to stay grounded, because another defeat might be around the corner. Because, cricket reaches the mass, it also teaches us unity. But it also teaches us to fight for what is ours.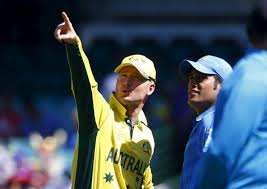 But, when I see people lashing out at players and their WAGs with illogical reasoning, I just realize, how uninterested we are in our lives. People not tending to find happiness. Cursing the only inspiration that one could find easily.
I still believe, as a nation we would be able to live upto our reputation of being the best cricketing nation one day. And that comprises the behaviors of the fans.
Let's take an example.
He has been termed a loser. A defeated lion. What not have we termed him already?
But let's put our feet in his shoes. Imagine. A father who is yet to hug his daughter, his first child. A husband who couldn't be with his wife when she was going to deliver her first child.
And a son from whom every father had a dream. A friend whom every Indian had belief in.
An Indian, who had put everything behind just because he was on a national duty.
Cricket is such an inspiration in itself. With every game, every ball it teaches us something.
Only if we're wise enough to understand.
I follow and love this game not because it is just another sport meant for wins and defeats.
I believe in this game because it has taught me not to give up. It teaches me to accept the defeats. It teaches me not to cry when the tide is against you because the wave shall change its direction.
I dream for a future where we manage to sneak through the glamour of this game and find our family in those who play it. When your family is in trouble you stand with them, not against them.
India. Played like champions. Defeated as one.
Nation bows down for the unbelievable ride throughout the cricketing festival.
Cricket, thank you for letting me shed some tears within. It won't come out for my belief in this team is way beyond the definition of wins and defeats.
11 individuals out there, nation craves for your shoulders. You have the strength of a billion which makes the Indian Cricket Team. You have made us proud again and again.
Country awaits your arrival.
Moist eyes would be waiting to soak your tears. The better team made it. Imagine the finals. Australia vs New Zealand at MCG. Cricketing world would dream of such encounters.
Play the best game people. And play it like best.
I shall be there cheering for you, on the behalf of cricket.
The never ending love for this game shall keep flying higher and higher.
The team was defiant throughout. The team shall remain a winner through the avalanche.
Thank You Cricket. You won just another day.
I shall conclude with some beautiful lines in hindi by "Shiv Mangal Singh Suman".
"क्‍या हार में क्‍या जीत में
किंचित नहीं भयभीत मैं
संधर्ष पथ पर जो मिले यह भी सही वह भी सही।
वरदान माँगूँगा नहीं।।"
(I am not afraid of victory or defeat; whatever comes my way on the path of duty, I will accept it as it is and will not ask for any favours).