As the soccer season going on now, there are a lot of things you might want to know about FIFA World Cup 2014. Lot of people still have doubt in their minds that how do stuff work in the World Cup. There are thousands of people who work behind hosting this event. Even the teams have to go through tough qualification phase so that they can make it to the last 32. Let us take a look on how things work.
Selection of Host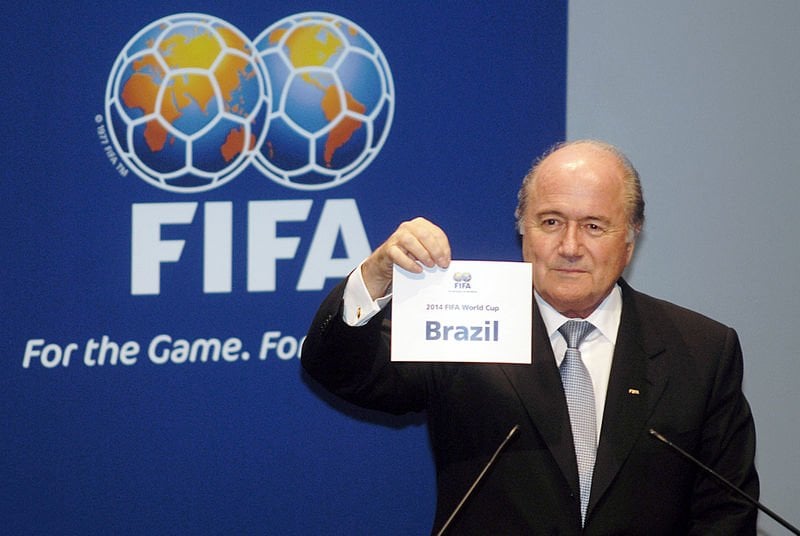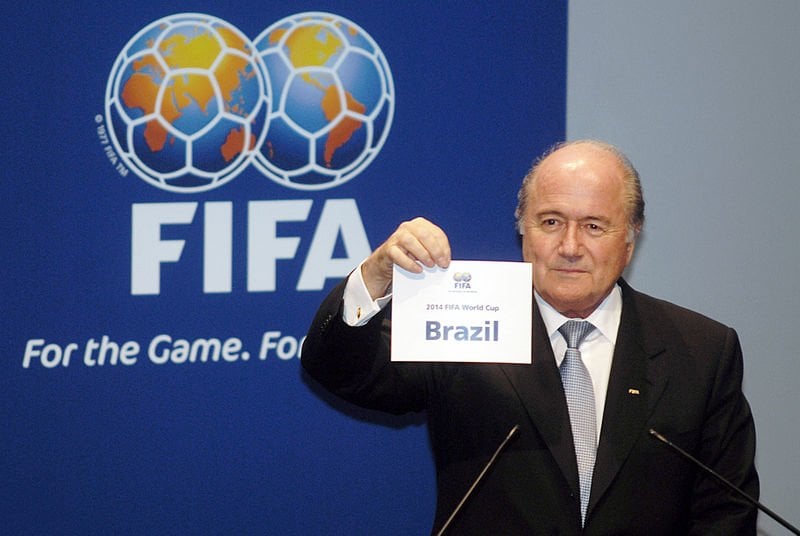 The host country is selected by a bidding process. FIFA have a rotational procedure, which means the countries are eligible to bid only if previous two World Cups aren't held in their continent. For 2014 World Cup, Brazil, Columbia and Chile-Argentina (joint bid) bidded.  Columbia withdrew from the bid after undertaking the 2011 FIFA U-20 World Cup. Chile and Argentina also withdrew after joint hosts were not allowed to bid for 2014 World Cup. So, Brazil officially submitted the bid for 2014 World Cup ad won unanimously.
The Qualification Process
Six confederations took part in the qualifiers for 2014 World Cup. A total of 203 teams played the qualifiers and 31 teams were selected for the World Cup finals. As host nation, Brazil didn't play the qualifiers and got selected automatically as 32nd team. A total of 2303 goals were scored over 820 games in the qualifiers. The tournament started from 15 June 2011 and concluded on 20 November 2013. 13 teams were qualified from UEFA, which makes it the highest, and none of the teams were qualified from OFC. 4 teams each from AFC and CONCACAF were qualified, 5 from CAF and 6 from CONMEBOL (including Brazil) to play for 2014 World Cup.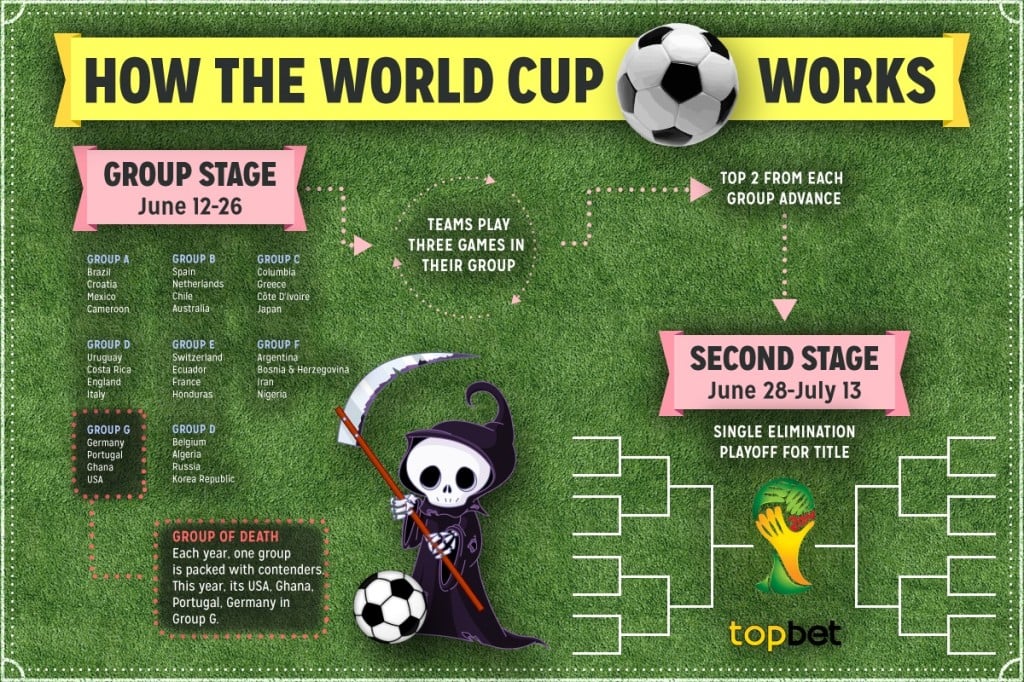 Image Credit : TopBet
World Cup Venues
There are total twelve venues which are hosting the World Cup. The Estadio Do Maracana (Maracana Stadium) will host the final match. Out of 12 stadiums, seven stadiums are newly made and five renovated. The number of host cities is limited between eight and ten, but FIFA accepted suggestion of BFC to use twelve host cities for the interest of the whole countries. There were base camps set by FIFA for 32 national squads to stay and train during the World Cup.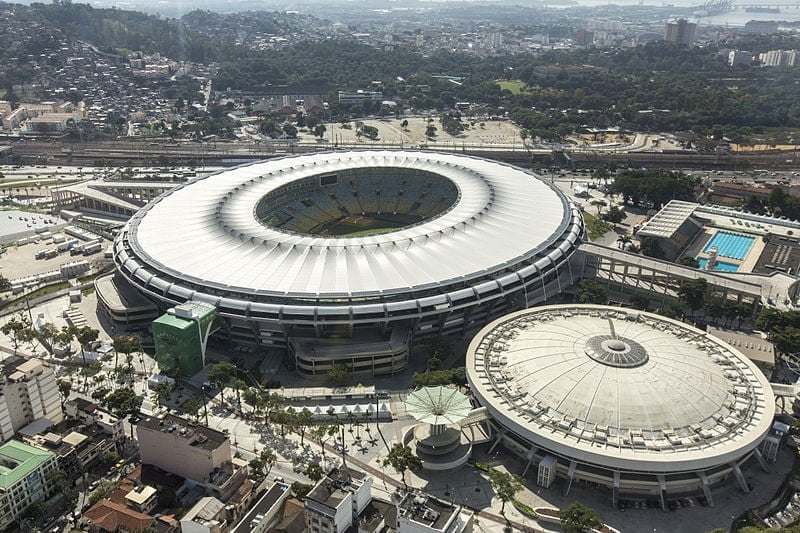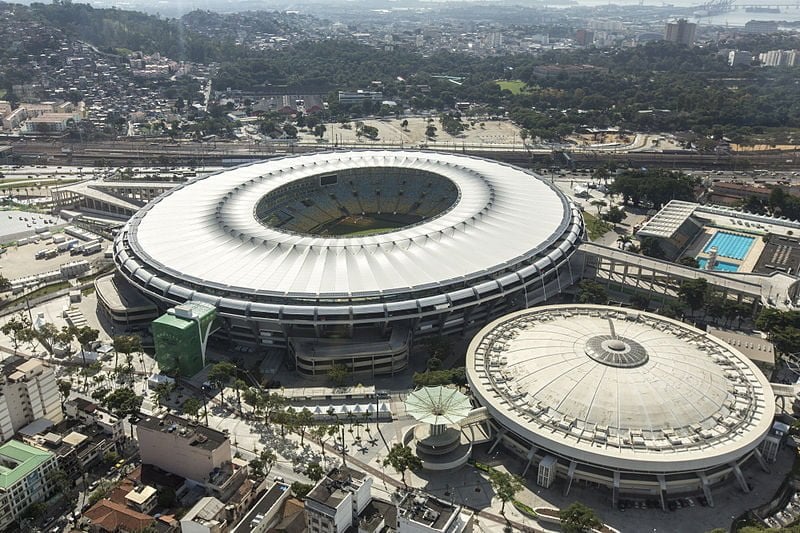 Innovations and Technologies
Goal-line technology: It is a method used to determine when the ball has completely crossed the goal line with the help of electronic devices, assisting the referee in deciding a goal. The goal-line technology was first used in 2014 World Cup during the match between France and Honduras. France's second goal was awarded using this technology.
Vanishing Foam: It is a water-based spray which disappears within minutes of application. Referees used this spray to mark a ten yard line for the defending team during a free kick and to draw where the ball should be placed.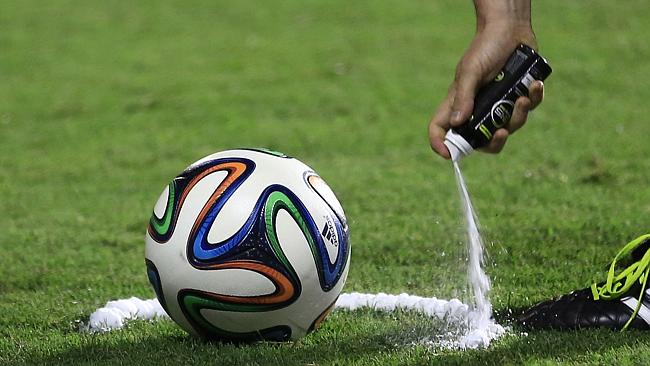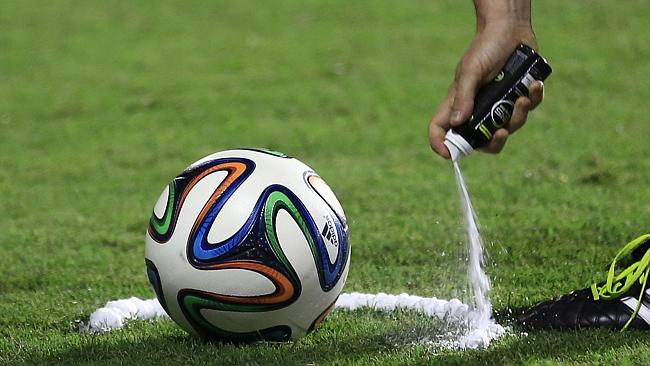 Brazuca: Brazuca was selected as the official match ball for 2014 World Cup. This ball is manufactured by Adidas. This ball has increased consistency and aerodynamics as compared to its predecessor Adidas Jabulani.
Preparations
The 2014 World Cup in Brazil is the most expensive in the history of FIFA World Cup. The Brazilian government spent $14 billion for the event whereas FIFA is also spending $4 billion for the main tournament.
Promotions
Fuleco was selected as the official mascot for the3 event. It featured on a global promotional tour of the World Cup trophy that visited 88 countries.
An official video game was released by EA Sports for the promotion of World Cup. An official song, We Are One was unveiled on January 2014 by FIFA and Sony Music featuring Pitbull feat. Jennifer Lopez and Claudia Leitte.
Sale of tickets was started on 20 August 2013 with 2.3 million tickets requested during first 24 hours. FIFA forecast a total of 3,334,524 tickets for the tournament. The cheapest ticket was US$12.50 whereas most expensive ticket for general sale costs US$990 for category 1 seat in Final.
World Cup Finals
The group stage of main tournament is played in round-robin competition. 32 teams are divided among eight groups of four. Top two teams from each group are eligible for the knockout stage. There will  be four rounds in knockout stage, round of 16, quarter-final, semi-final and the final, with each eliminating the losers. The two losers of semi final will compete in a third place play off.
In case of a draw in knockout stage teams will be provided 15+15 minutes of extra time of play. If still tied, the winner will be decided by a penalty shoot out. Each team received US$1.5 million as preparation cost before start of the tournament. The winner of the tournament will get US$ 35 million. Runners up, third placed and fourth placed team will get US$ 25 million, US$22 million and US$ 20 million respectively. The teams eliminated in quarter-finals will get US$ 14 million, and those eliminated in Round of 16 will get US$ 9 million. Teams eliminated at the group stage will also get US$ 8 million.