France drew 0-0 with Equador in their last group game and advanced to the Knockouts. They became group topper after this game and Equador was knocked out as Switzerland defeated Honduras 3-0 in another match to finish up second in the group.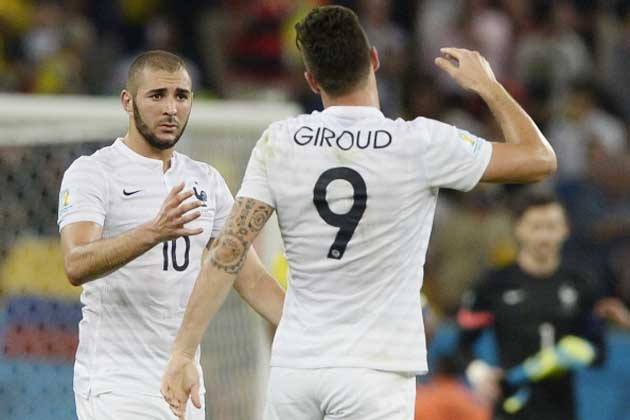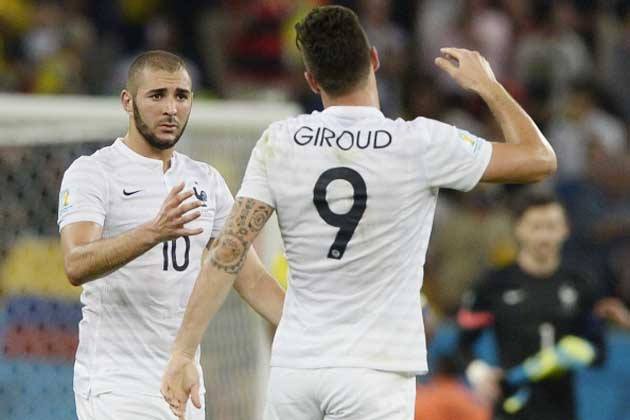 Equador's Antonio Valencia was shown a red card for digging his studs into leg of French defender Lucas Digne in 50th minute, which brought them down to 10 men. In 8th minute Marmadou Sakho elbowed Equador's Oswaldo Minda, but was not shown a card. Ad in the late minutes French forward Olivier Giroud also elbowed Gabriel Achilier but was not shown any warnings.
French made 6 changes in their line up from last match, but failed to scored in the opportunities provided. The chance came closest when Antoine Griezmann hit the post just two minutes after the half time. Equador missed their chance when substitute Alex Ibarra's strike was beaten away by goalkeeper Hugo Lioris. A minute after, Karim Benzema stroked a shot but was saved by Equador's goalkeeper.
Equador trying to win the game to qualify, they missed a very good opportunity when Cristhian Noboa's shot went wide. Equador's goalkeeper Dominguez made an awesome save after a brilliant leap from Loic Remy in the 87th minute.
France pressured both and Benzema teed up Pogba, whose shot was blocked. As the time was running out, both sides tried to score. Paul Pogga headed wide and Benzema shot straight after Dominguez saved it by cutting left. Michael Arroyo burst down but his shot went wide, missing another opportunity for Equador.
Pogba thump a powerful shot narrowly wide the, while Equador's last chance which came from a corner was well defended by the French team.
With this win France became the Group E topper, whereas Switzerland finished up second after beating Honduras 3-0 in another game. France will meet second placed team of Group F, Nigeria in the Round of 16 on 30th June.