France beat Honduras 3-0 in their first World Cup match as Karim Benzema scored twice. The Goal line technology was used to confirm a goal for the first time in this World Cup. The win will be a relief for France, whose highly paid players failed to make an impact in South Africa last World Cup.
Despite some good tackles by Honduras, the French team dominated the whole game denying Honduras to register their first World Cup win.
https://www.youtube.com/watch?v=RpdXqzLMlNA
Benzema's first scored from the penalty spot just before halftime in 45th minute after Wilson Palacios was sent off the field with his second yellow card for charging into the back of Paul Pogba. Benzema calmly slotted the ball to the left of Noel Valladares to give France lead just before 1st half.
France dominated 10-men Honduras and 48th minute own goal confirmed by goal-line technology. Benzema latched onto a long pass by Yohan Cabaye while his shot hit the post and came back across goal before Valladares fumbled it over his line. The Goal line technology system confirming the ball crossed the line, referee gave the own goal despite protest by Hondurans. In 72nd minute Benzema scored his second, firing powerfully from inside the area after a long range shot was blocked. France keeper Hugo Lloris didn't have done any work till 31st minute. French team looked very dangerous from the starting, with Blaise Matuidi and Antoine Griezmann both getting the ball on target before the half-hour mark.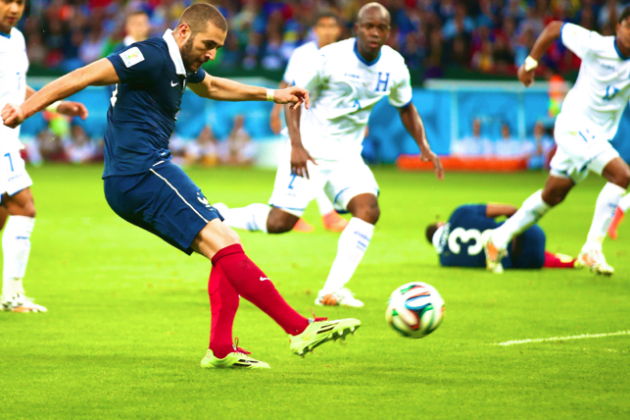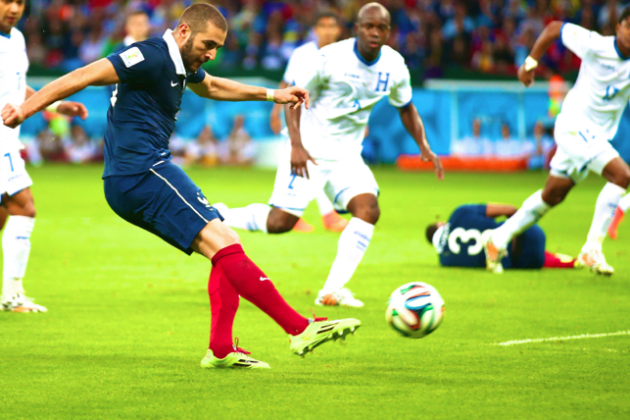 Because of an apparent malfunction, the national anthems weren't played, which really dissapointed the French fans.watch
To watch highlights, fun moments, skills & dribbles, and live streaming of the Fifa World Cup 2014 visit livsports.in now!
Powered by Blogmint