Why can't girls be ardent followers of cricket, hockey, tennis or football, considered since time immemorial to be a "man's" game? Why does society expect her to know about the Ranbir Kapoors and Deepika Padukones and not about dribbling and offside, cover drive or the backhand? Why is she turned away from the TV sets when an India Pakistan match is on, and why is it assumed that she watches a Djokovik vs Federer final, only for the killer looks the two have to offer? Why is her knowledge of the game questioned when she voices her opinions on the meaningless tour of Bangladesh India is going for? Why is it that the men can give comments on the game tactics, but why is she considered abnormal if she suggests India's defence could have been stronger, especially in the dying stages, in the hockey World Cup? And lastly, why is she called a plastic fan and questioned about the team to prove her allegiance to a sport?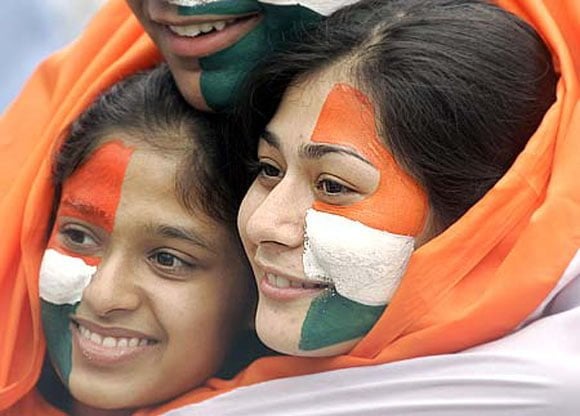 It was 2006, when my interest in sports grew during the Doha Asian Games, where the 1999 Wimbledon champions Paes and Bhupati had a bitter fallout. Being an Indian, their separation came as a shock, especially as it meant a few less trophies in the coming years. India's tour of South Africa later that year and Sreesanth's "dance antics" after hitting that six made me get up and take notice of a game which had the whole nation hooked. An India match at Edens, my hometown, vs SL on 8 Feb 2007, which had to be washed out, a few days before the cricket world cup began, had me all excited, as I waited for the cricket carnival to begin.
Like the other boys, a girl stayed up deep into the night to see Dravids boys being hammered in West Indies,  the sole respite coming from Bermuda. The turnaround in the t twenty world cup later that year  and I realised the game was beginning to have the same effect on me, like it had on the millions in India.
From cricket, tennis became my new obsession. The green grass of Wimbledon to the Nadal effect at Rolland Garros ,made me take interest in a game, which was reserved for the "sophisticated". Soon, a Del Potro and a Murray arrived on scene, taking the completion to a tougher level.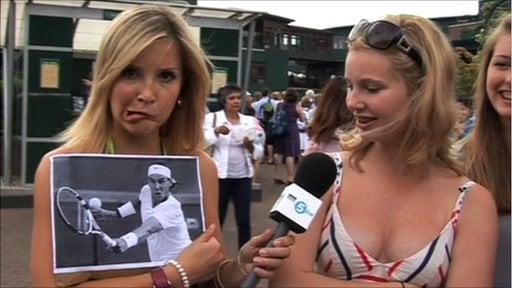 Slowly but surely, this interest weighed over to badminton and hockey, shooting and athletics, so that when the 2008 Olympics or the CWG and Asian Games arrived, I knew that Deepika Kumari would do India proud and that Ronjan Sodhi and Somdev Devvarman were prospects. The TV sets were perpetually on, the anthem was sung with pride after a gold medal and sighs were heard after a Saina was knocked out early in Beijing 2008, or when Sushil Kumar missed gold by a whisker in London.
It's been eight years since 2006, and I soon turned into a sports addict, holding debates and discussions with people on Twitter and FB over the minute details, boiling with anger when Bhajji was embroiled in the controversy with Symonds,  or airing my views on why Dhoni was overshadowed by Gambhir in the 2014 IPL.
Yes, I have seen all the hockey matches India played in the hockey world cup, I have seen Nadal clinch his ninth French Open,  I have seen Messi when he played a match in Kolkata, and even remember being in awe, and I have attended all the IPL matches at edens and passed my expert comments too!
The FIFA world cup, where Germany promises to be a strong contender, Indias tour of England and Australia, which will be about revenge, the CWG and Asian games later this year, a brand new season of EPL with the many transfers and the Cricket World Cup in Australia, promises to be a treat for all sports fans- SO WHAT IF IT'S A GIRL?