Impact of IPL on Indian Cricket
It has been just 6 years since IPL found its way into every Indian Cricket aficionado's life. It came as a gust of wind and resided inside the heart of each and every Indian for quite long. Let's have a look upon the Impact of IPL on Indian Cricket.
Initially it was a pure marketing tactics employed by BCCI to cash upon the successful triumph of Indian cricket team in the 1st T20 world cup. Fans went crazy as India won a world Cup after so long though it was only in the shortest format of the game. But T20 cricket had already found a place inside our heart.
IPL was launched and we Indians went gaga over it and started selecting teams to cheer for and hence friends became rivals, couples started fighting upon whose team is better, and there was a battle to prove their supremacy in each and every corner of the country. This was the initial impact of IPL on Indian Cricket and its devotees.
DISADVANTAGES : The Adverse Impact of IPL on Indian Cricket
Slowly and slowly it started affecting the quality of cricket in India and we cannot ignore the adverse impact of IPL on Indian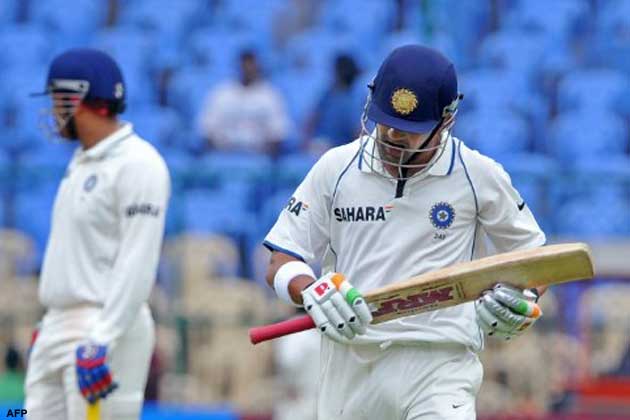 Cricket. Players started losing patience and were going for shot on each and every ball. But the effect was not clearly visible in the initial phase as we already had the services of likes of Tendulkar, Dravid, Laxman, and Gambhir in best of their form and hence making it easy in the longest format of the game. We were the no 1 test team in the world very soon. So changing attitude of the young guns were not much to worry then as they were playing shorter versions only and there one needs that attacking mindset. But no one realized how IPL was forcing batsmen to adjust their technique accordingly as they couldn't leave each and every ball and hence had to adapt themselves to play each and every ball which resulted in tendency to poke or edge the ball and sometimes forced batsmen to play some unorthodox shots which could be harmful in Test Cricket.
One example of this adverse impact of IPL on Indian Cricket is the loss of Gambhir's form who has formed a tendency to poke upon the deliveries going far outside off stump. The same Gambhir who rewrote the definition of patience and technique in that marathon innings in Napier where he scored 137 in 436 balls, an innings spanning over a mammoth 643 minutes, has been dismissed while poking and edging, numerous of times. This has been the impact of IPL on Indian Cricket.
Bowlers too are affected badly as they have to change their line and length accordingly and in that process they tend to lose their actual rhythm. Spinners have to give up the art of flight and they form the habit of darting the bowl into the batsmen. That causes them to lose their charm in longest format of the game. Here too you can see the adverse impact of IPL on Indian Cricket.
One more negative impact of IPL on Indian cricket is that it allows foreign players to read and adapt to the Indian conditions easily and hence making it difficult for Indians in the international games being played in subcontinent while same doesn't happen with Indian team as they don't get to play in foreign leagues like Big Bash or SLPL.
ADVANTAGES : The Positive Impact of IPL on Indian Cricket
Though IPL has caused noticeable decline in the quality of batsmen all over the world it has also proved to be blessings for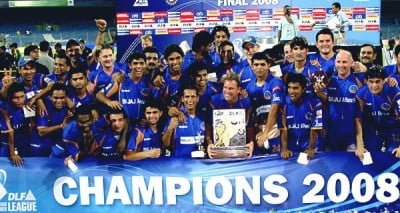 few. Let's have a look upon the good impact of IPL on Indian Cricket.
Initially the main aim for a youngster taking up the game used to be playing in national jersey for India and if they couldn't make it they had to earn their livings through domestic cricket which didn't prove to be enough though one could live and enjoy a decent life. Since IPL has come into the scenario the lesser known players are getting more and more exposure and hence economically they are getting better and living pretty good and luxurious life which is the dream of each and every individual. It has inspired more parents to allow their kids to take up cricket as career option. More importantly it has provided the growing middle class a true entertainment as they don't get much time to watch those hours long Test matches and even ODIs. It's the impact of IPL on Indian Cricket that nowadays you can find a tirelessly working individual watching and enjoying each and every moments of the game as it goes like a 3 hour long movie which contains all the elements like drama, action, thriller, and even comedies in form of Siddhu's never ending punches.
One more positive impact of IPL on Indian Cricket is that it helps few talented players to groom upto the international scenario easily. Few players like Ravindra Jadeja, Rahul Sharma has found a place in the national side based upon their IPL performances only. Though it can prove to be costly sometimes but playing them in shorter formats in the international matches can prove to be helpful.
HOW TO MAKE IPL MORE BENEFICIAL FOR INDIAN CRICKET
Though IPL has been both beneficial as well as menace to the cricket it can prove to be much more helpful and we can witness a fruitful impact of IPL on Indian Cricket if certain changes are made to it.
My suggestions would be:-
=> Make it a 50 over tournament every 3rd year so that players get the chance to play best of the bowlers from the world and hone their skills in the longer format of the game. It will also help in making ODI cricket more popular and gaining back the losing interests of audience in it with the arrival of shortest version.
=> Make it a 4 day affair every 6 years as at least every young player will get to play top class bowlers from all around the globe in a single tournament at least once in their IPL career. It will also help in reviving the test cricket that has lost most of its followers to its grandchild i.e. T20 cricket.
=> It should be played throughout the year between the international series and matches. Though the idea may look awkward but first try to understand why I am saying this. It will help in making people curious towards the tournament as matches won't happen regularly. Few people follow the whole IPL and then forget the original cricket which is its international form. It will force them to follow the international cricket throughout the year as they will have to wait to see their favorite team's match and hence they will have to follow other matches too.
There's a famous saying which means "as much you are made to wait for something, your love for that certain thing increases all the same."
Many of you may not agree with all of them but one thing that every true Indian Cricket fan must be feeling that the impact of IPL on Indian cricket has not been fruitful always and IPL too had its share in that 8-0 loss in overseas tests after world cup win if it's not the only reason. And hence BCCI need to think upon the future of Indian Cricket and in order to maintain its supremacy in world cricket IPL needs to be modified. Then only the impact of IPL on Indian Cricket will be positive.