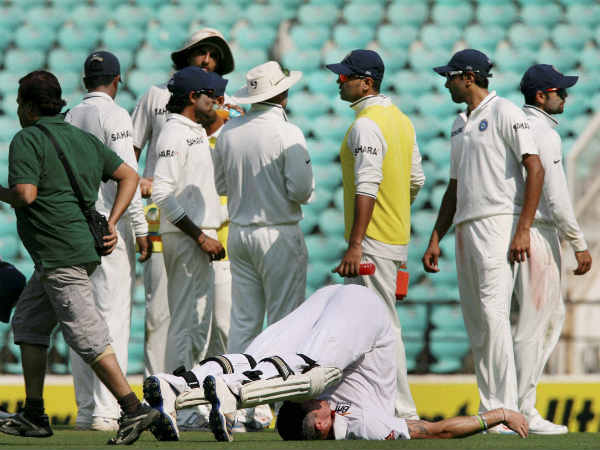 We're all aware of the fact that Cricket is a team sport. Lining up eleven people and then watching them sweat it out together, giving their best and packing a win for their country thereby earning respect, and probably much more than that. Before we declare that every team playing this game is actually involved in a team sport, let us shed some light on and try and understand what does a 'team sport' actually mean. A concise definition offered is quoted below:
A team sport includes any sport which involves players working together towards a shared objective.
The above definition is beyond doubt – a perfect one. Now pay attention to the underlined words, they bring shape and add weight to the definition. The words are-
1. Team
2. Sport
3. Togetherness
4. Shared Objective
These four important elements of the definition are a prerequisite for the game to be played in it's true spirit. Team itself means a lot and stands for a co-operative unit. Sport is defined as an active diversion requiring physical exertion and competition. Togetherness here refers to unity and integrity of the entire team. Shared objectives are objectives jointly pursued by the team members, yet again, jointly pursued and not individually. So whenever we talk about a team involved in a team sport, we cannot afford to ignore any one of these factors. Applying these factors and the concept of team sport to our very own team India, one can observe not a few, but several flaws. The team blue actually bleeds red right now.
When we talk about the team, first question that comes to my mind is- Is there a team indeed? Because honestly speaking, I don't see a team. I see individuals broadcasting their views and sticking to their own views. Can we call it a team when the players act as per their own whims and fancies? No, we can't. The MSD-Sehwag at 2009 WorldT20 in England, regarding Sehwag's injury and how Dhoni (supposedly) was kept in the dark about it clearly outlines the problems within the team. Sehwag as a player has absolutely no right to go out and play when he knows that fitness issues will always create problems for the team. Then again, in 2010, when Sehwag was busy questioning Bangladesh's status as a Test team, Dhoni chose not to speak thereby sending out a strong message that Viru and MSD have very different opinions. Having different opinions is acceptable as long as what follows is not damaging the team's unity.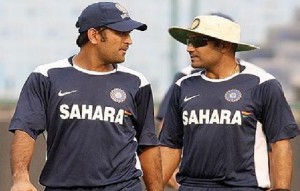 If this was not enough, Dhoni came out with one of his most controversial statements that certain senior member were 'slow movers'. We can bang our heads together and yet fail to understand the basis and need for such a disturbing statement. Shots were fired in all directions when Gambhir issued a statement after his magnificent 92 against Australia (Adelaide) saying that he would have finished the match earlier (than Dhoni did). Such immature behaviour on Gambhir's part adds fuel to the already cauterized state of Indian cricket. I mean, what exactly was Gambhir's priority back then? Winning the match or winning it quickly so that he can go sight-seeing? And who cares about his priorities? It's about 'shared' objectives and that's all which matters. Taking a dig at your captain is actually cheap, and such an act not only drags Gambhir into a battle which is not needed in the first place, but even flares it up.
In August 2012, Laxman threw a party for senior members Sachin, Sehwag, Gambhir and Zaheer Khan at his residence and did not invite Dhoni. Well, honestly speaking, who you invite is up to you and cannot be related to team play. But then, one must remember the controversy surrounding Laxman's retirement. Prior to his 'choppy' retirement, Laxman was gearing up for the new season, practicing hard and playing domestic matches. He was selected for the New Zealand tour and hence all set to spread magic. Now, in comes his decision to retirement and equally shocking was the fact that Dhoni simply didn't know about Laxman's plans. It's unusual for a star batsman like VVS to leave the team when the team needed him the most (post-Dravid's retirement) and stranger is the fact that he chose not to take this up with Dhoni-the chieftain. Dhoni's response to this sealed the fact that there were problems between the Hyderabadi cricketing maestro and captain cool. Dhoni said, "I'm hard to get hold of, maybe that's why he couldn't tell me". Wow! A fine explanation for the situation, clear as water sir.
With all this happening, legendary cricketer Mohinder Amarnath has come out with a shocking revelation, a disclosure beyond expectations, saying that the BCCI President actually blocked Dhoni's removal from captaincy. The statement was verified as chief selector Srikanth came out with a modest comment saying,
"I have always maintained that whatever happens in the selection committee meetings should remain within the four walls. It's just like a company's Board meetings where lot of discussions happen about what to do and what not to do for the company's growth. But nobody comes out in public and tells what (has) happened."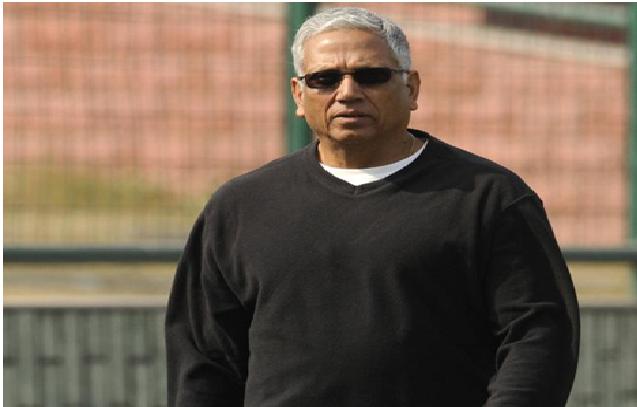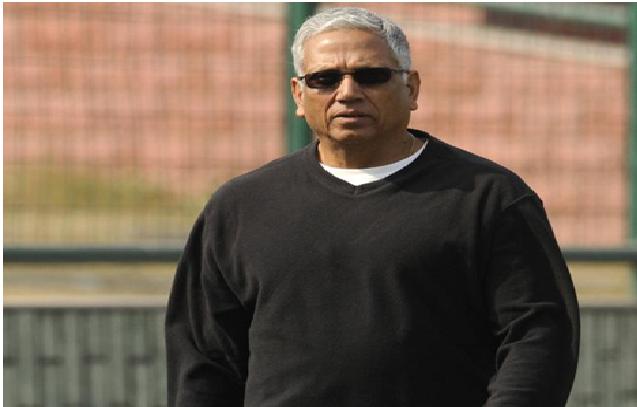 "Why do you need a selection committee there if one person needs to be at the helm of affairs? We should not be there. Who knows the constitution of BCCI? Is the current selection committee aware of it? I was not aware of the constitution of BCCI" said Amarnath.
Amarnath was earlier believed to be the sure shot contender for the position of chief selector but was not selected as he had different opinions about Dhoni continuing as the Test captain.
Besides this , there are several associated acts which confirm the existence of an undesirous political element in the team. Suresh Raina came out with a statement saying Kirsten (former coach of Team India)
saw him as a dependable opener. Although Raina did sugar-coat his statement by including words like 'tough competition' and stressing on his own shortcomings. Another very important observation questions the continuous faith that the selectors have shown in Yuvraj and Rohit Sharma. The two have failed over and over again, and yet are gifted with opportunities others crave for. Amarnath even mentioned the involvement of political elements in the BCCI thereby putting the future of Indian Cricket in doubt. Is it all going down to the abyss?
When we pile it all together and try to go through it, it's a can of worms no doubt. The situation is such that the team is facing 'n' number of problems at the same time. The absence of Dravid and Laxman to the question of Sachin's retirement- the batting line-up suffers. The lack of suitable replacements further adds to the problems related to the battling batting order. The out of form Sehwag and Gambhir have left the team without a leader. Zaheer's failure and Ishant's struggle has left the bowling line-up crippled. If this was not enough, the team has issues which question the very existence of a team. Are these just players busy playing and not actually playing together?
While the players are busy cementing their spots and passing comments thereby feeding their individualistic desires, the fans are eagerly waiting for the team to come out of the blues and meet glory bringing a billion smiles to a billion tired faces. For now, the situation can be summed up as-
Team Blue, bleeds Red.