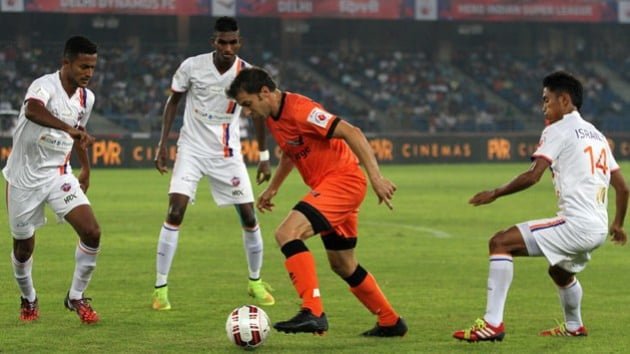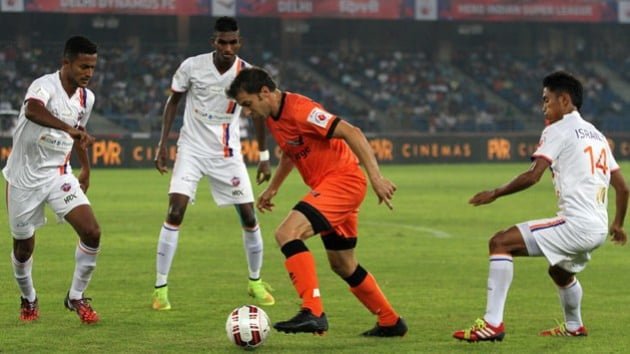 Much was expected of the Delhi Dynamos FC when they took over FC Pune City on Tuesday night. But it ended in a rather sober 0-0 draw much much to the amuse of all the fans. It is still the start of the competition, but the ISL needs more goals from its marquee players, for that is what the fans want to see. In a match where, long term friends Alessandro Del Piero and David Trezeguet locked horns it ended with both the teams sharing points. Both these players, are ex-Juventus players who won many championships with Fabio Capello as their manager. Del Piero is a club legend, and the hardcore fans of football have been dying to see the striker in action. The same was seen when Del Piero came on as a substitute nearing the second half.
Delhi Dynamos will be highly unsatisfied with the result. They had effective ground support from the crowd, still they couldn't get the job done. Finishing has been so poor from the ISL teams so far, a lot of chances has been created but quite a few only have been converted. Not taking anything away from the solid as rock FC Pune City defense but the result could have been a lot better. The best chance of the match came from Gustavo Santos, when he came on as a substitute and hit the side post. Delhi Dynamos were better of the two teams, enjoyed a better possession for most of the game but failed to convert the chances into goals. Del Piero, who came in as a substitute in the 37th minute was good in bits and pieces.
The Delhi Dynamos will next face Athleti De Kolkata on October 19 in their den while Pune City FC will face their fellow rivals Mumbai FC on October 18th in Mumbai.